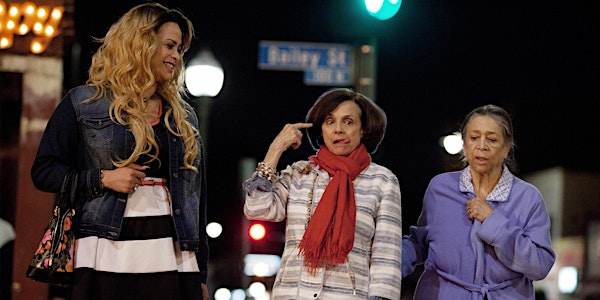 National Caregivers Month Watch Party
Description
Join us and your fellow caregivers for an evening of film and talk. It starts with a viewing of the short film "My Mom and the Girl" by Susie Singer Carter of Go Girl Media followed by an interactive talk on living with a person with dementia lead by Bryan Gilks. We are pleased to also have filmmaker, Susie Singer Carter joining us.
Susie Singer Clark is an American director and actress best known for her films "My Mom & the Girl" and "Soul Surfer". "My Mom & the Girl" sees Susie in the roles of director, producer and actor and is based on a real life event that took place while caregiving for her Mom.
Bryan Gilks is a family caregiver and former Co-chair of the Calgary Westhills Dementia Friendly Communities Project. As Co-chair, he helped pilot the implementation of the Dementia Friendly strategy in Calgary before launching it throughout Alberta. As a result of community engagement and collaboration, this project has now touched the lives of countless individuals. Not only of those living with dementia and their caregivers, but also businesses and their employees, students, first responders, volunteers and many other citizens within the community... and beyond. Bryan is Co-chair for the Conversation Café Action Team. He also sits as a member on the Strategic Council (Dementia Network Calgary) and Dementia Advocacy Canada. The Brenda Strafford Foundation has asked his assistance with the Clifton Village Project in the Great Forest Lawn district of Calgary.

The film will be available to watch on Vimeo (link provided on the day of the event) starting at 6pm and runs approximately 30 minutes in length. After watching the film, take a moment to grab some goodies and get set up on Zoom for the interactive portion of the evening which starts at 7pm.
Links to the movie on Vimeo and the discussion on Zoom will be emailed on the day of the event.
This Watch Party is brought to you by Caregivers Alberta, Kerby Centre, THIRD ACTion Film Festival, and Hospice Calgary.