Description
Join The Conversation
At The Beauty Loft we love talking hair! Join the conversation by meeting with our Natural Hair Specialists for some one on one time.
At your free… yes, free consultation we will go through topics such as: the current state of your hair, hair porosity, how you maintain your hair, the products you are using, and how we can help you achieve your hair goals.
Let's face it. As glorious as Natural hair is, it can be a lot of work! However the more effort you put in, the better your outcome. The question is where do you start? Many women of colour get stuck trying to figure out what products to use, how often to trim, how to combat dry hair, and the list goes on!
We are here to help you achieve your hair goals by teaching you how to properly maintain, style, and care for your Natural hair.
Maintain Your Natrual Hair
The Beauty Loft is all about maintenance! This is the only way to grow long healthy hair. We specialize in personal deep conditioning treatments, made specifically for your hair type. Protein treatments to help strengthen your hair and its ability retain moisture.
We're excited to help you develop your personal hair regimen, so the first consultation is on us!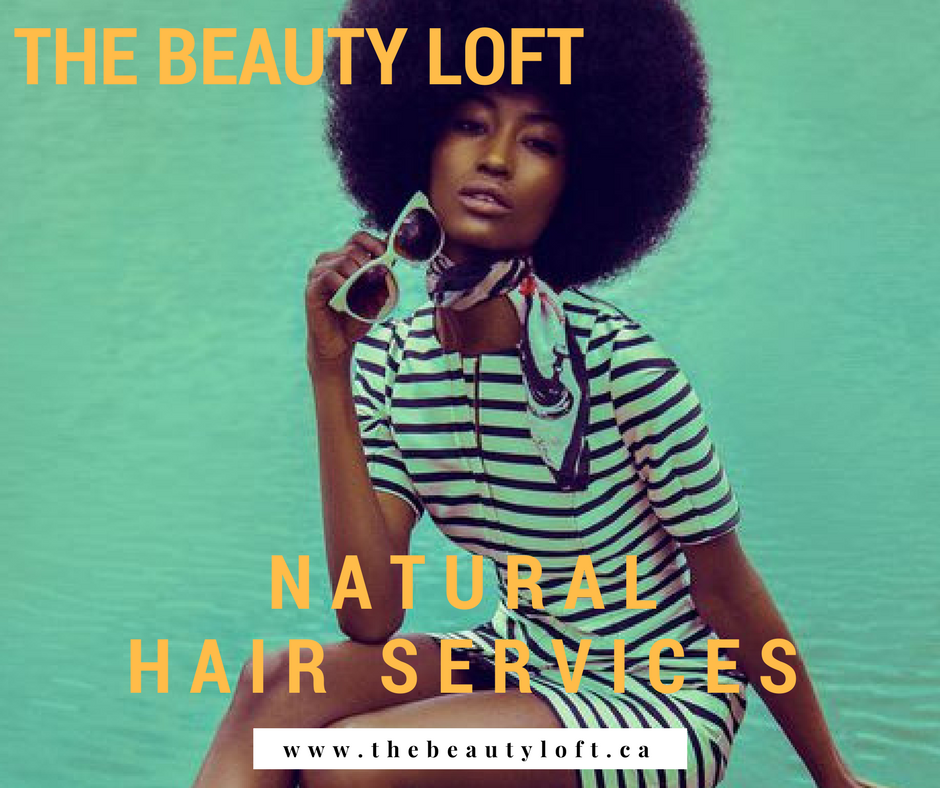 Sign up to secure your one on one time with a Natural Hair Specialist, and we will contact you with options of using our home delivery service, or meet us at our salon suite in Toronto.
FAQs
What can I bring into the event?
Feel free to bring products you use on a daily basis, we love going through items that will help or hurt your hair type.
How can I contact the organizer with any questions?
email us at info@thebeautyloft.ca