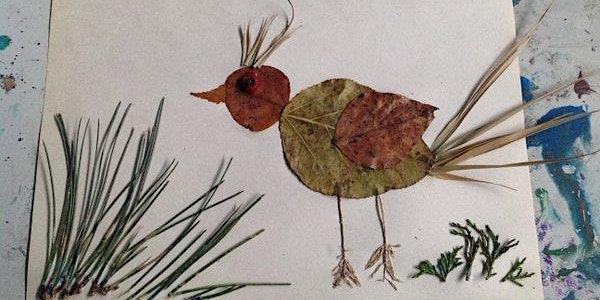 Nature Connection // Connexion Nature
Explore Downsview Park through a free nature program. Explorez le Parc Downsview dans le cadre d'un programme nature gratuit.
When and where
Location
Discovery Centre at Downsview Park 70 Canuck Avenue Back door (near greenhouses) Toronto, ON M3K 2C5 Canada
About this event
August 14: Art in the Park
Get creative outdoors. We will be appreciating the beauty that surrounds us in nature and participate in a variety of creative challenges. Create some of your own masterpieces using the natural materials found in the Park.
___________________
Participants under the age of 16 must be accompanied by an adult.
Pets are not permitted at this program. Service animals are always welcome.
Our Education programs are proudly supported by TD Friends of the Environment Foundation.
Please note that this session will be held only in English.
-----------------------------------------------------------------------------------
Downsview Park has and will continue to follow all public guidelines related to COVID-19. The health and safety of our staff and participants is our top priority. Please note that as guidelines change, we may need to adapt our programming. Any changes will be communicated as early as possible.
Le 14 août : L'art dans le parc
Donnez libre cours à votre créativité à l'extérieur. Nous apprécierons la beauté de nature qui nous entoure, tout en participant à divers défis créatifs. Créez vos propres chefs-d'œuvre en utilisant des matériaux naturels que l'on trouve dans le parc.
_____________________
Les participants de moins de 16 ans doivent être accompagnés d'un adulte.
Les animaux domestiques ne sont pas autorisés dans le cadre de ce programme. Les animaux d'assistance sont toujours les bienvenus.
La Fondation TD des amis de l'environnement est fière de commanditer nos programmes éducatifs.
Veuillez noter que cette session sera uniquement en anglais.
-----------------------------------------------------------------------------------
Le Parc Downsview a suivi et continuera de suivre toutes les directives de la santé publique relatives à la COVID-19. La santé et la sécurité de notre personnel et de nos participants sont notre plus grande priorité. Veuillez noter qu'au fur et à mesure que les directives évolueront, nous devrons peut-être adapter notre programmation. Nous nous assurerons cependant de toujours vous communiquer tout changement dans les plus brefs délais