Forest bathing helps us reduce stress, improve our moods and boost our immune systems. Join us as we slow the pace down & connect with natur
About this Event
Forest bathing was developed in Japan in the 1980s and today, shinrin-yoku, which translates to forest bathing, has become a pillar of preventative medicine in Japanese culture. The retreats are designed to combine a mindful Yoga practice in Nature, followed by a hike into the forest. Then, we will slow down our pace and explore the forest in a way that will help us reduce stress, improve our moods and boost our immune systems. Each retreat will combine movement, mindfulness, food & drinks that caters to a specific Chakra.Everything is an invitation and not an assignment; and the explorations are done with an open heart & an open mind.Forty years of research in Japan proves that spending time under a canopy of trees is beneficial to your health!
Join us as we work with Nature, Movement & the 7 wheels of energy of our bodies.
https://www.thehealingcirclefarm.com/nature-yoga-forest-bathing-series
Tentative Schedule:Option of arriving at 1:30pm for Animal Therapy2:00pm - Fireside Gathering2:30pm - Nature Yoga3:30pm - Forest Bathing4:30pm - Tea Ceremony
Note on the Investment Cost:
Althought we have purchased this land & home; I don't see it as being "my land". I believe that nature is for every living being and that all should find safe space here.
I also acknowledge that the land upon which we gather is the traditional unceded territory of the St. Lawrence Iroquoians, Anishinabewaki ᐊᓂᔑᓈᐯᐗᑭ, Mohawk and Omàmìwininìwag (Algonquin).
Based on your financial situation, if paying the full price would cause you to be less secure in your ability to meet your basic food, health, housing or essential transport needs please reach out to us. We offer payment plans, sliding scale & scholarship options. Please send us an email at hello@yourhealingcircle.com so we may discuss the best option for you.
All retreats are non-refundable but can be transferred to a friend.
The Healing Circle Farm is an outdoor retreat space and runs rain or shine. We have outdoor shelters to accomodate in case of rain, and a fire to warm us. We ask that you watch for the day's weather conditions and dress accordingly before making your way.
That said, in the event of severe weather storms the event will be cancelled or moved and a credit will remain on your account. All participants will be contacted in advance.
Meet your Guides below: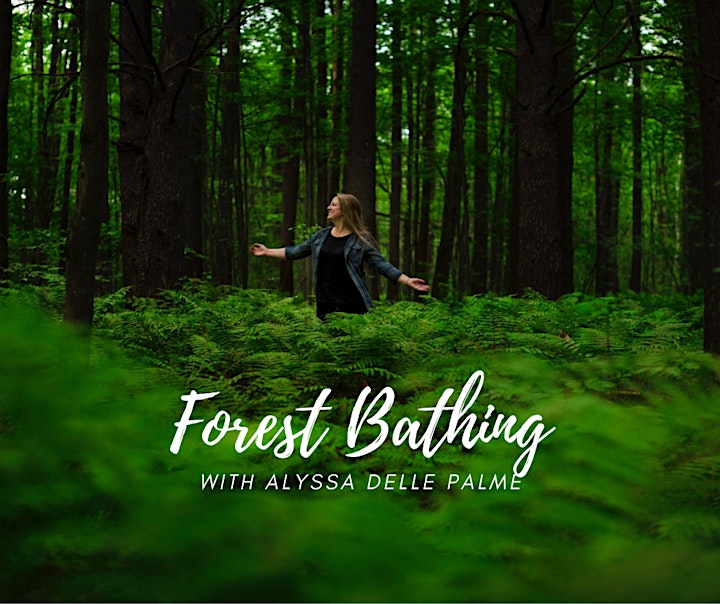 Co-Director and Co-Founder of Wild Roots Nature and Forest School, Alyssa Delle Palme, is a certified Forest Therapy Guide through the Association of Nature and Forest Therapy Guides and Programs. She is also a certified Forest School Practitioner through the Child and Nature Alliance of Canada. Alyssa's Forest Bathing programs have been delivered to people of all ages. Participants have been as young as infants in her Nature Babies class. Children from Wild Roots participate in Forest Bathing practices year-round. Alyssa has offered sessions for yoga instructors, school teachers, family groups and seniors. She has also offered Forest Bathing sessions to the public at local festivals including Tree Fest Ottawa. In collaboration with Forest Therapy Ottawa, Alyssa has delivered a session to over twenty OBGYN doctors/residents from local hospitals. Alyssa has graduated with honours from both the Canadian College of Performing Arts in Victoria B.C and from the Broadcast Journalism program at Loyalist College in Belleville, ON. Her news, sports and entertainments stories have been heard over the airwaves in Ottawa (CIDG), Moncton, New Brunswick (CFQM) and Smithers, British Columbia (CFBV). She has been published in the Ottawa Citizen and Ottawa Family Living Magazine. Alyssa is passionate about the outdoors and wants to help people deepen their connection to nature.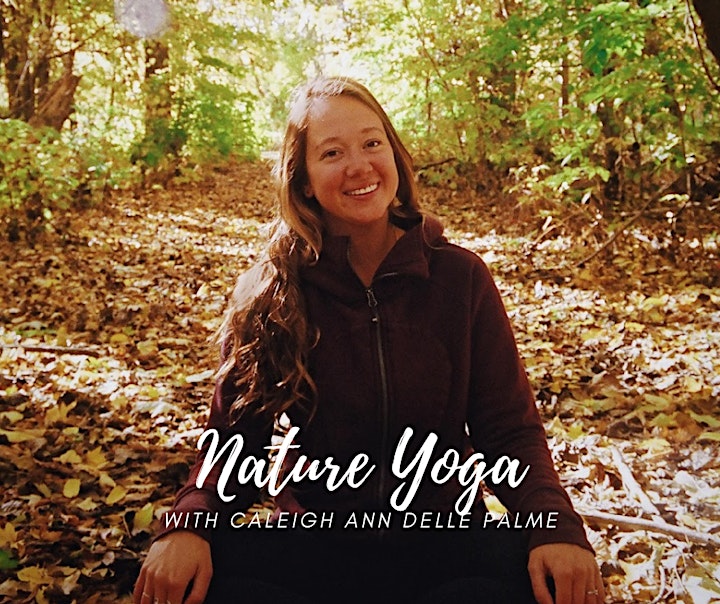 Caleigh Ann Delle Palme discovered her passion for yoga and breathing techniques when her mother brought her to her first class when she was 12 years old. The class had a lasting impression on her and she been practicing ever since! She has a warm and bubbly personality that shines through her voice while teaching. As a person who is deeply connected to her natural environment, Caleigh loves to weave in elements of nature into her own practice as well in her teachings. Her favourite place to practice is outdoors- grounding with the earth and breathing in the fresh air. She is passionate about helping others realize the importance of connecting to nature and ultimately helping them connect to themselves.
Caleigh is a 200 RYT certified yoga teacher from YogaTown Ottawa, graduate of Masters of Science in Biology program from Carleton University, and is currently completing certification as a Reiki Master. She is also a certified Forest School Practitioner and the co-director of Wild Roots Nature and Forest School in Cumberland Ontario.