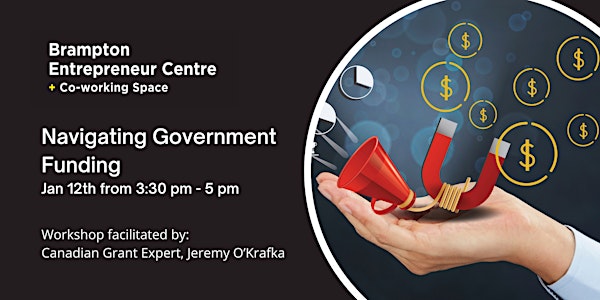 Navigating Government Funding
This session supports entrepreneurs at all levels in understanding how grant systems operate.
About this event
We'll discuss:
How Government Funding Works
Types of Grants Available
Developing Your 2022 Funding Roadmap
Presented by: Canadian Grant Expert Jeremy O'Krafka
Jeremy has helped hundreds of small businesses like yours find and access the programs best suited to their growth goals. He will be available to during this session to share approaches that have helped other entrepreneurs access funding and answer questions specific to your situation.
**The link to connect to the webinar will be emailed to you 1 day prior
Note: If you require accommodation, please notify us by email at least 1 week before the event date at bec@brampton.ca
To cancel the accommodation, we require 5 business days' notice before the event date.