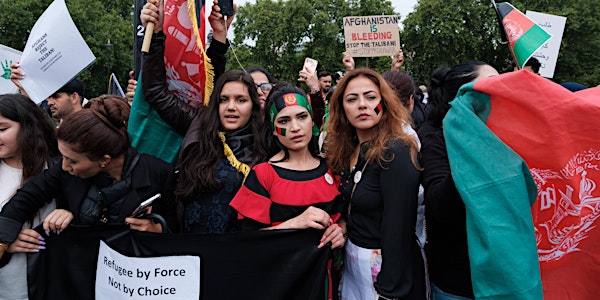 Navigating Refugee Resettlement: Trends, Challenges & Success
Join us for a discussion on refugee resettlement in Canada with migration leaders from settlement organizations
About this event
It is no surprise that not-for-profit organizations play a key role in providing refugees with support and resources as they navigate new systems in the country where they have sought refuge. Governments and not-for-profits organizations can also facilitate integration by creating and providing access to tools and resources that focus on primary care, cultural orientation, language, mental health services and more.
This past year, Canada made a commitment to resettle 40,000 Afghan refugees and vulnerable persons. Join the Immigration and Settlement Studies Alumni Association at Ryerson (X) University for a discussion on how leaders of not-for-profit organizations are looking to leverage the lessons learnt from past influxes of newcomers and more specifically, refugees, to better prepare and support Afghan refugees as they make Canada their home, in the midst of a global pandemic.
Panelists include:
Effat Ghassemi, Executive Director, Newcomer Centre of Peel
Adeena Niazi, Executive Director, Afghan Women's Organization Refugee and Immigrant Services
Iris Challoner, Manager of Refugee Sponsorship Program, Refugee Resettlement & Integration Program, MOSAIC BC
This panel discussion will be chaired by Sharyne Williams, Integration Program Officer, Immigration, Refugees and Citizenship Canada.
If you have any questions, please email our team at issaa@ryerson.ca.
Feel free to visit our website to learn more about the Immigration and Settlement Studies Alumni Association.