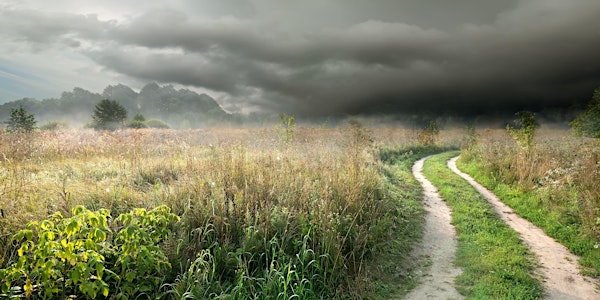 Navigating the Inner Storms of Uncertainty
Navigating the Inner Storms of Uncertainty
About this event
Uncertainty pervades our everyday lives, in both the personal and professional domains. When faced with this uncertainty, however, we often long for safety and control. This mismatch can contribute not only to uncomfortable physical sensations and emotions, but also to protective patterns of behaviour as we try to create agency. During this interactive workshop, attendees will learn about the science of uncertainty while having opportunities for self-reflection and discussion about their experiences. Opportunities will also be provided to explore and share strategies about how to navigate times of uncertainty.
Learning Objectives
At the end of this session participants will be able to:
1. Describe physical sensations and emotions related to uncertainty
2. Examine personal patterns of response to uncertainty to create agency
3. Discover strategies to work with uncertainty
Session Facilitators
Dr. Ghazala Radwi MD
Dr. Radwi is a Hematologist and Transfusion Medicine Physician. She is the Medical Lead, for Transfusion Medicine for North Sector at Alberta Precision Laboratories. She is also a Clinical Assistant Professor in the Department of Laboratory Medicine & Pathology, Faculty of Medicine & Dentistry at the University of Alberta, and the Wellness and Safety Representative on the Hematopathology Residency Committee. She collaborates with the Office of Advocacy and Wellbeing at the University of Alberta to help develop programs that support physician wellbeing. Dr. Radwi has formal training in Mindfulness Based Stress Reduction from Brown University, Providence Rhode Island and Mindful Practice training from the University of Rochester.
Alicia Polachek MA
Alicia Polachek is one of the two Directors at Well Doc Alberta, and a Research Assistant Professor in the Department of Medicine, Cumming School of Medicine, University of Calgary. She holds a Master of Arts degree in Sociology from the University of Calgary, and her research focuses on the intersection between gender, work, and health, with a particular emphasis on physician wellness.