Event Information
Refund Policy
Refunds up to 7 days before event
Eventbrite's fee is nonrefundable.
Overview: The pandemic has pushed us into new virtual frontiers. Are you interested in learning more from seasoned experts in this field?
About this Event
Overview:
The pandemic has pushed all working professionals into new frontiers of virtual work - with many accompanying benefits and drawbacks. Virtual Health, however, has had its own unique challenges and advantages for healthcare professionals.
Join us for a panel of 'Virtual' experts to speak on the emerging paradigm of virtual health!
Event Details
Date: Thursday, December 10, 2020 

Time: 4:30 to 6:30 pm

Location: Zoom

Tickets: Members (free); non-members ($10). Details on becoming a member.
Our Distinguished Speakers
Rafael McRaven, Director, Innovation and Virtual Health, Fraser Health

Elizabeth Borycki, Professor, School of Health Information Science, University of Victoria; Director, Global Laboratory for Digital Health Innovation

Heather Boersma, Director, Virtual Health and Learning Technologies, Vancouver Coastal Health
Emily Hamilton, Director, Partnerships and System Enablers, Virtual Health, Provincial Health Services Authority
Biographies
Rafael McRaven
Rafael McRaven is the Director of Innovation and Virtual Health at Fraser Health. Usually he's busy helping the innovators in our healthcare ecosystem advance their new solutions. This year, however, his team has been entirely focused on enabling a virtual first response to the COVID pandemic.
Over the years, Rafael has supported large scale transformation projects, including process redesigns, technology roll-outs, reorganizations, and the monetization of intellectual property. This includes the establishment of a corporate sustainability office and strategic planning team. More recently, he has established an innovation portfolio and team at Fraser Health. This included launching an innovation community of practice amongst health authorities and Fraser Health's new Innovation Academy.
Rafael has a Masters in Organizational Systems and holds a Bachelor of Business Administration with a major in Management & Organization Studies, a major in Psychology, a minor in Communication, and a Certificate in Liberal Arts. His certifications have included strategic planning, change management, sustainability, human resources, and organization design.
Rafael's creative proclivities are further evidenced in his musical and entrepreneurial activities.
Elizabeth Borycki
Dr. Elizabeth Borycki is the Director of the Global Laboratory for Digital Health Innovation and a Professor at the School of Health Information Science at the University of Victoria, Canada. She is also a Clinician Scientist with the Michael Smith Foundation and a co-lead of the NSERC Visual and Automated Analytics graduate training program in Canada.
Dr. Borycki's​ research foci include health technology safety, virtual care (i.e. mobile health, telehealth, home healthcare) and clinical informatics focusing on health technology systems used by health professionals. Dr. Borycki is an international expert with over 20 years of experience in health care and health informatics.
Heather Boersma
Heather Boersma is driven by her passion to improve the health care system through innovative practises.
She has been the Regional Director -Virtual Health at VCH since 2019. In this role her work has focused on improving health care processes and patient experience through the use of technology. Prior to joining VCH, she held the position of Project Director in Fraser Health leading the development and roll out of e-documentation at Abbotsford Regional Hospital and Royal Columbian Mental Health.
She started her leadership journey at the Ministry of Health as a program manager leading the allied health workforce planning and the legislative enablement of nurse practitioner practice.
By background she is Physiotherapist with a Masters in Physiotherapy. She has worked clinically in both acute care and private practice.
Emily Hamilton
Emily Hamilton has worked in health care for over ten years in leadership roles focused on quality improvement and system transformation. Since January 2020 she has been in the role of Director, partnerships and system enablers with the Provincial Health Services Authority's Office of Virtual Health.
With a Masters degree in the History of Art from London, UK, Emily began her career by working briefly in the arts, then transitioned to health care. Deeply committed to contributing to a value-added and equitable health system, Emily applies her creative thinking to developing solutions to benefit all B.C. citizens.
Emily has certifications and designations in project management, change management, and multiple continuous improvement methodologies which have helped to form her collaborative approach to health system transformation. As a leader, Emily consistently attempts to stay true to her values of supporting and developing people, focusing on processes and communicating clear purpose.
Event Sponsors
This event is sponsored by Affinity Staffing.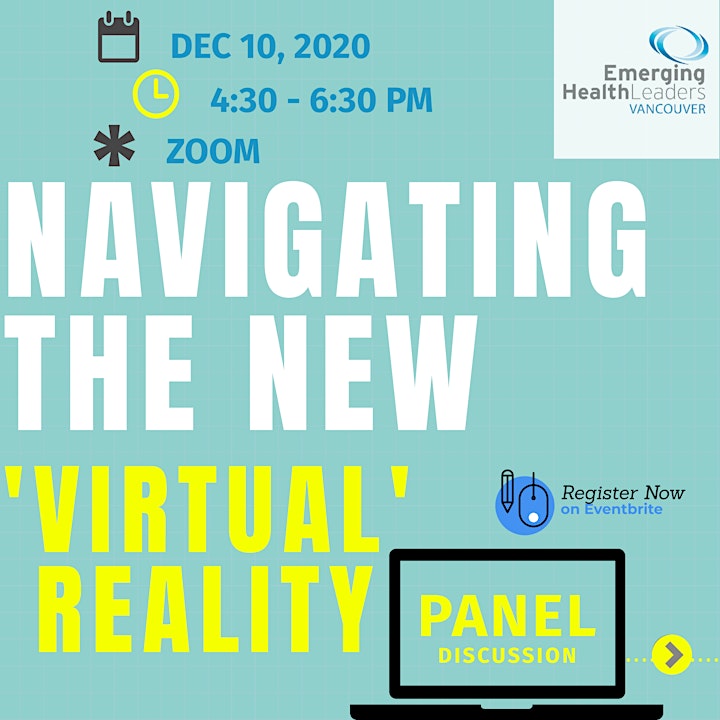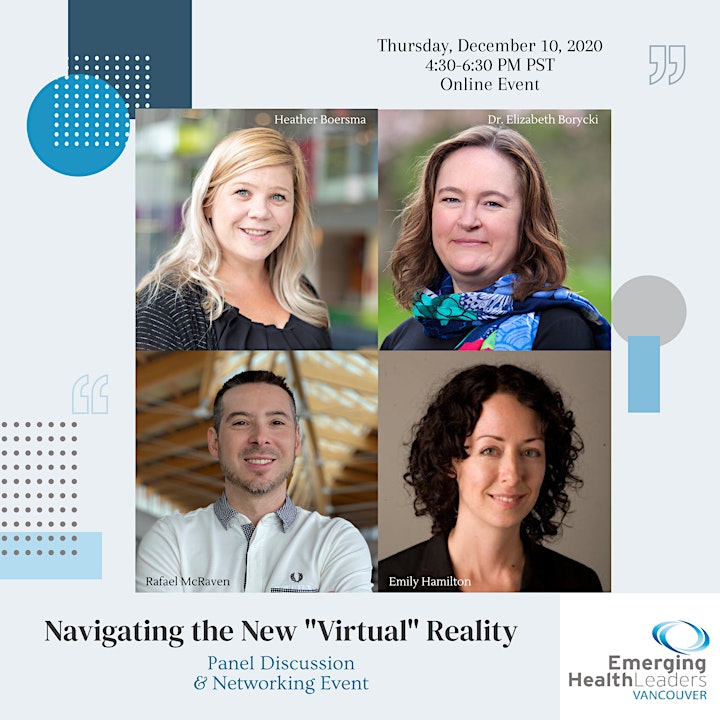 Date and Time
Location
Refund Policy
Refunds up to 7 days before event
Eventbrite's fee is nonrefundable.