Navigating Turbulent Times in Calgary's IT Sector

Tuesday, 20 October 2015 from 6:00 PM to 9:00 PM (MDT)
Event Details
About our Topic:
Whether you are just launching your career in IT or you're a seasoned IT professional, you need to know what knowledge and skills are still in demand during these turbulent times in Calgary's economy. With mass layoffs of personnel in the energy sector and increasing migration to the Cloud, how do you stand out in the crowd to land your next job or advance your career as a consultant?
Join us for a lively and informative evening with one of Calgary's foremost experts in IT recruitment. Find out the IT hiring outlook for the next 6-12 months and how to position yourself to be in demand.
Bring your questions, challenges and concerns. The presentation will also cover the demand side for IT professional resources - particularly the HOTTEST demand areas for IT infrastructure resources based on client's requirements and what skill development areas you should strengthen to meet the needs of today's market.
You don't want to miss this session - your future may depend on it!
Event Details:
Date:                                Tuesday, Oct 20, 2015
Welcome Time:                 6:00 pm (Registration and Networking)
Start Time:                        6:30 pm
Finish Time:                      8:45 pm
Venue:                              Tillyard Management Conference Room
                                          (Adjacent to Alberta Blue Cross office)
                                          715 5 Ave SW Calgary AB T2P 2X6
Cost:                                 Guests and Future CIC Members - $25.00
                                          New/Renewing CIC Members      - $65.00
                                          New/Renewing Student Mbrs       - $25.00
                                          Current CIC Members                  -  FREE
Payment:                           VISA/MasterCard via EventBrite (+fees)
                                          Contact us for payment via:
                                          Cash/Cheque (at the door), Interac e-Transfer or Employer Invoice
Note:                                 New memberships are valid through December 31 2016.
Light Food and Refreshments will be provided for attendees.
Don't miss this event!
About our Presenter: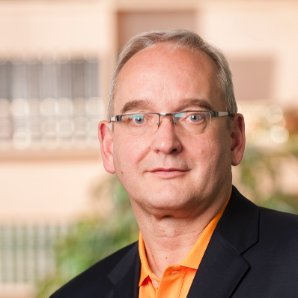 John Brandwagt
Practice Leader – Information Technology / Finance and Accounting
John leads INTEQNA's Calgary practice of contract and permanent staffing of Information Technology professionals. He has been in the recruitment industry since 1997 having opened offices for both CNC Global (now Randstad) and INTEQNA.
John's education was accounting based and having held positions with Nortel, FG Bradley and then Osram Sylvania where he rose to Controller rank before being asked to take over a Sales and Operations team. His exposure to IT began when he had the first desktop computer dropped on his desk in 1984 and was asked to crank out financial statements. In 1995 he was assigned to be a functional consultant on one of Canada's first SAP implementations. 
Today John runs a desk, meeting with candidates and clients and making placements as well as leading the team he manages. He is a strong believer that Candidates are a scarce and valuable resource, and his clients have increasingly higher expectations for candidates he's asked to find.
John is a single father of four sons who keep him young and challenged at the same time.
About our Sponsors:
EVENT SPONSOR – Inteqna
Inteqna is a division of Design Group Staffing Inc., the largest privately-owned recruiting firm in Canada. Inteqna was created to provide permanent recruiting and contract consulting services to experienced professionals in Information Technology and Finance & Accounting sectors across the country. Inteqna generously provides the Calgary IT Pro Community Association with free meeting space for our monthly meetings.
Other 2015 SPONSORS
True North Group Inc – Various
True North Group Inc. provides exclusively Canadian integrated cloud, managed IT and security services as well as professional IT consulting to small and mid-market enterprises. True North Group has provided door prizes at many events as well as contributions toward CIC's operational funding.
Microsoft – Office 365 + Operational Funding
Microsoft supplies the Calgary IT Pro Community Association with a free 25-seat Office 365 E3 subscription for the leadership team and committees. As well, Microsoft has agreed to fund a portion of CIC's operating expenses for 2015.
Uweme Projects & Consulting – Operational Funding
Uweme Projects & Consulting provides administrative support services to the Calgary IT Pro Community Association. A portion of each monthly billing is rebated to CIC in support of our operational funding.

When & Where

Tillyard Conference Room (Adjacent to Alberta Blue Cross office)
715 5 Ave SW
Calgary, AB T2P 0N2
Canada

Tuesday, 20 October 2015 from 6:00 PM to 9:00 PM (MDT)
Add to my calendar
Organizer
About us:
The Calgary IT Pro Community Association ["CIC"] is a registered not-for-profit society incorporated April 28 2008 under the Alberta Societies Act.
Purpose
The purpose of the Calgary IT Professional Community Association ["CIC"] is to provide information technology professionals and consultants in Southern Alberta with opportunities for professional development, social networking and sharing knowledge with peers in a non-competitive environment.
Vision
Our vision is to become the leading IT professional user group community in Canada
Mission
Our mission is to present quality technical programs, offer unique special-interest groups for technical and business practice areas, cultivate strategic partnerships with leading vendors and encourageactive member participation through volunteer engagement and social interaction opportunities.
Values
Our values hinge on honesty, integrity and trust in everything we do.Our members strive to honour every commitment they make to the best of their ability and to meet or exceed expectations when delivering on those commitments.
We value balance in one's work, family and community – providing good service and expertise for fair compensation so that families are supported and nurtured and our communities are enriched through the work and volunteer efforts of our members.
Membership Information:
Membership in CIC is open to anyone interested in joining and contributing to the organization. Regular meetings are usually held on the 3rd Tuesday of each month. You are encouraged to attend and participate actively.
Membership dues for 2018:
Regular Members: $120 (Jan 01 – Dec 31)
Students w/ ID: $25 (Jan 01 – Dec 31)