NB Stroke Conference / Colloque sur l'AVC du N.-B.
Description
The Heart and Stroke Foundation of New Brunswick is pleased to be hosting the annual New Brunswick Stroke Conference in collaboration with Horizon Health Network and Vitalité Health Network.
This exciting educational event will bring together a leading group of stroke experts from across Canada to share their knowledge and experience in best practices in stroke care across the continuum and beyond.

Simultaneous translation will be available in the ampitheatre.
A Public Forum will be hosted the evening of Thursday, April 25th, 2019.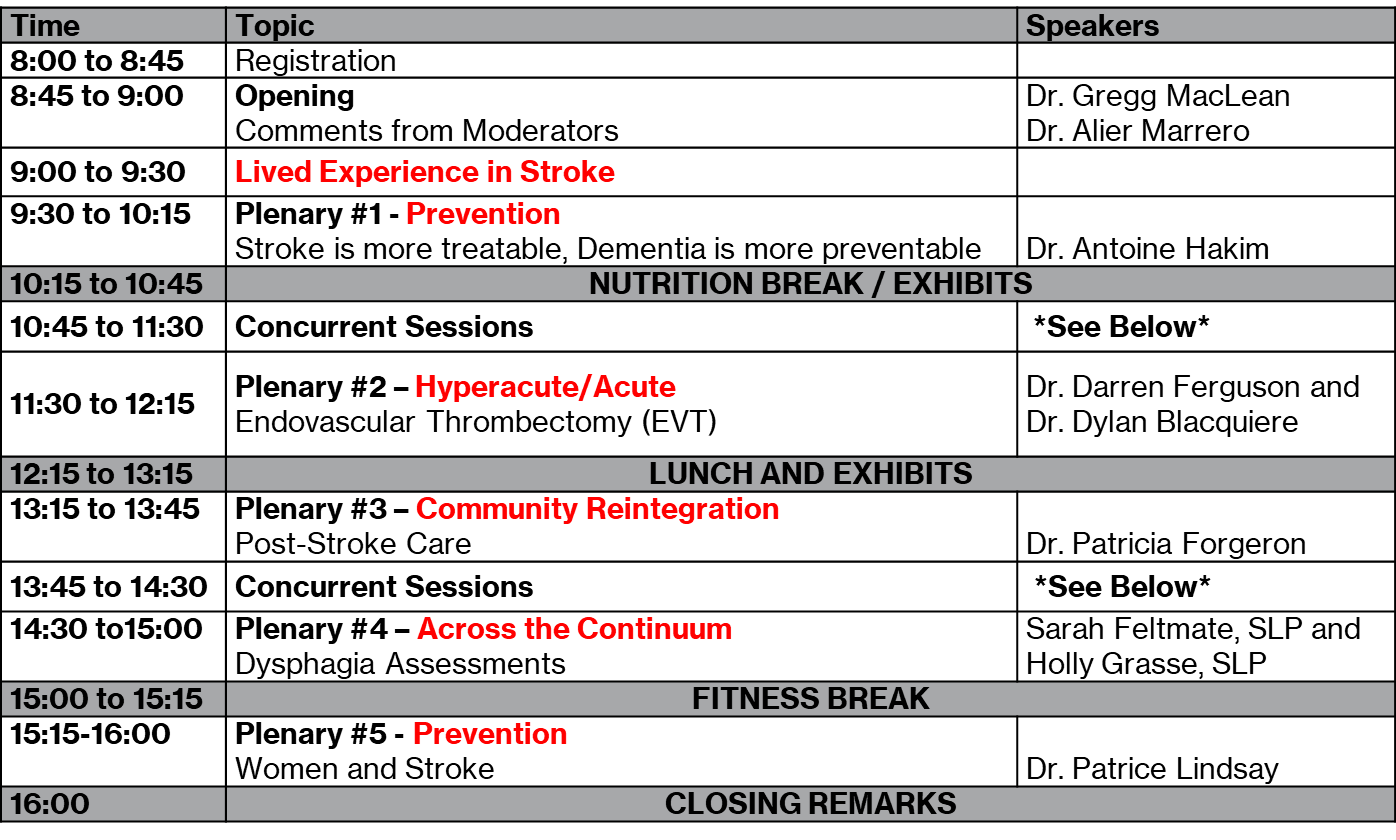 Concurrent Sessions:
1. Rehabilitation: Functional Independence Measure (FIM) - Elizabeth MacDonald, OT
2. Across the Continuum: Graded Repetitive Arm Supplementary Program (GRASP) - Steven Browne, OT
3. Across the Continuum: Depression Screening - Joannie Maltais, Psych
4. Across the Continuum: Nutrition Screening - Wilma Clancy, RD
5. Across the Continuum: Heart & Stroke: Stroke Resources - Christine Roherty
6. Hyperacute/Acute: Atrial Fibrillation - Dr. Michel D'Astou
---
La Fondation des maladies du coeur et de l'AVC du Nouveau-Brunswick est heureuse de tenir le Colloque sur l'AVC annuel du Nouveau-Brunswick, de concert avec le Réseau de santé Horizon et le Réseau de santé Vitalité.
Cet événement éducatif hors pair rassemblera un groupe influent de spécialistes de l'AVC venus de partout au Canada, leur permettant de partager leurs connaissances et leur expérience en matière de pratiques exemplaires liées à l'AVC, dans l'ensemble et au-delà du continuum.
Traduction simultanée offerte dans l'amphithéâtre
Un forum public sera offert en soirée, le jeudi 25 avril 2019.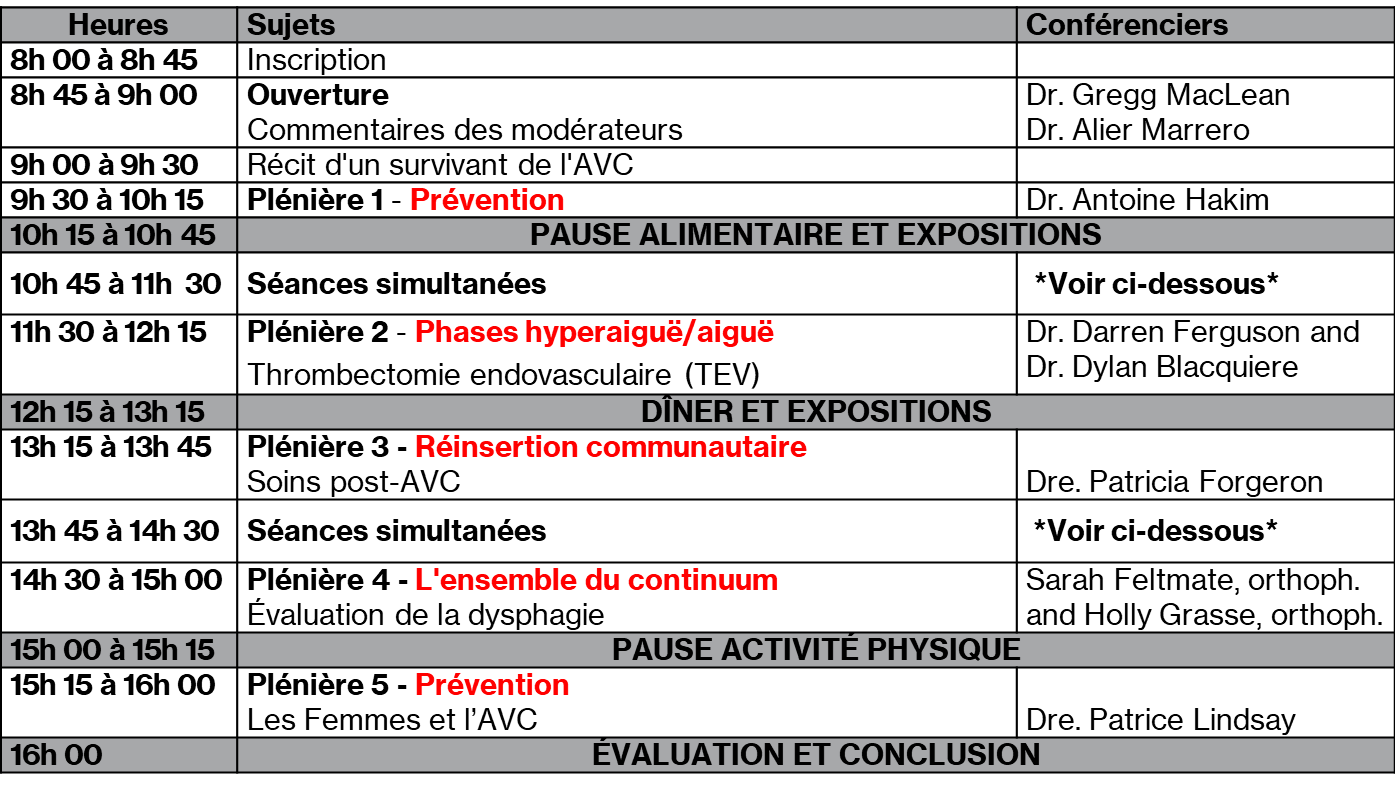 Séances simultanées
1. Réadaptation : Mesure de l'indépendance fonctionnelle (mif) - Elizabeth MacDonald, Erg.
2. L'ensemble du continuum : Programme graduel d'activités répétitives supplémentaires pour stimuler les bras (GRASP) - Steven Browne, Erg.
3. L'ensemble du continuum : Le dépistage de la dépression - Joannie Maltais, psychol.
4. L'ensemble du continuum : Le dépistage nutritionnel - Wilma Clancy, R.D
5. L'ensemble du continuum : Cœur + AVC: Ressources sur les AVC - Christine Roherty
6. Phases hyperaiguë/aiguë : Fibrillation auriculaire - Dr. Michel D'Astou