Event Information
Location
In person / Online webinar
BC Centre for Disease Control
Tom Cox Boardroom
Vancouver, BC
Canada
Description
The National Collaborating Centre for Environmental Health invites you to attend the upcoming Environmental Health Seminar. Webinar instructions will be included in the confirmation email. A recording of this webinar will be posted on the NCCEH website.


---
Calls to the British Columbia Drug and Poison Information Centre on the Cusp of Cannabis Legalization
Presenter: Tissa Rahim, Project Coordinator, BC Centre for Disease Control
Summary: Under legalization of cannabis in the United States poison centres reported an increase in calls about cannabis exposures compared to those in states where cannabis remained illegal during both the lead up to and just after legalization/decriminalization. In 2018 the BC Drug and Poison Information Centre (DPIC) received 644 calls as compared to 241 calls received in 2013.
Many adverse effects reported were from people exposed to products that are not yet regulated, including those that were purchased from unlicensed stores/online, or from taking cannabis in combination with other substances. DPIC also received calls about children accidentally exposed to edibles, particularly candies, and elderly using cannabis to self-medicate. Our results stressed the importance of standardized dosing of new products, public education on how to consume new products, how to keep cannabis products safely stored away from children, and how to make them less appealing and palatable to children.

Presenter Bio: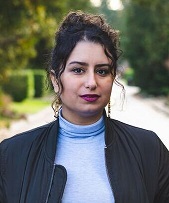 Tissa Rahim is a Project Coordinator with Environmental Health Services at the BCCDC. She has been working closely with data from the Drug and Poison Information Centre. She is also the co-lead of a national project that aims to enhance data quality and comparability across the five Canadian poison centres. Tissa obtained her MSc in Pathology at the University of British Columbia and has been working at the BCCDC since January 2017. In her spare time Tissa likes to write and perform music and be a part of the Vancouver music community.
Date and Time
Location
In person / Online webinar
BC Centre for Disease Control
Tom Cox Boardroom
Vancouver, BC
Canada