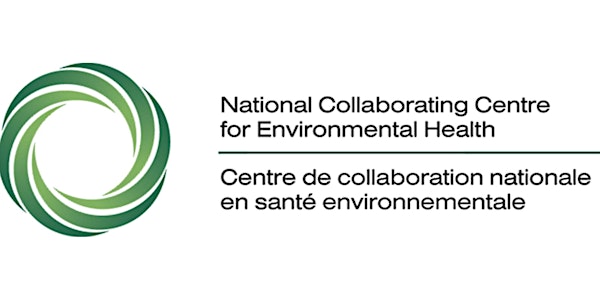 NCCEH Environmental Health Seminar: Indigenous Food Safety and Security
Date and time
Wednesday, March 6, 2019 · 12:30 - 1:30pm PST
Location
Online webinar 601 W Broadway Vancouver, BC V5Z 4C2 Canada
Description
The National Collaborating Centre for Environmental Health invites you to attend the upcoming Environmental Health Seminar. Webinar instructions will be included in the confirmation email. A recording of this webinar will be posted on the NCCEH website.
---
Title: Indigenous Food Safety and Security: Community Adaptations in the Wake of Climate Pressures
Summary: Indigenous people have long relied on traditional foods, as they are nutritionally, culturally, and economically important to individuals and communities, and are an important aspect of food sovereignty. As the climate changes and as other environmental stressors begin to amplify, many Indigenous people and communities are pursuing ways to both strengthen their connections with local land and food systems and bolster their ability to produce and retain traditional foods. This webinar presents evidence on six unique food safety issues, based on adaptation measures taken or planned to be taken to help ensure food security.
Speakers:

Casey Neathway, Interior Regional Manager of Environmental Public Health Services, First Nations Health Authority
Casey Neathway is the Interior Regional Manager of Environmental Public Health Services for British Columbia's First Nations Health Authority and is responsible for overseeing delivery of environmental health programming to 54 First Nations communities. A certified public health inspector, Casey has worked in varied programs in population and public health, including environmental health, community care licensing, and First Nations community programming. He holds a BSc in cellular, molecular, and microbiology and a BTech in Environmental Health, and has keen interest in how access to safe traditional foods can increase food security and food sovereignty.

Leela Steiner, Environmental Health and Knowledge Translation Scientist, NCCEH

Leela is completing her PhD at the University of British Columbia in Resource Management and Environmental Studies, and has an expertise in chemical management, science policy development, and regulatory frameworks for emerging contaminants of concern. She also holds a BSc Honours degree in biology (University of Toronto) and an MA in public policy with a focus on innovation, science, and environment (Carleton University). Leela is a Bridge Program Fellow at UBC, an interdisciplinary research training program that unites public health, engineering, and policy. Her areas of interest include endocrine disrupting compounds, food contact materials, the science-policy interface, and science communication.