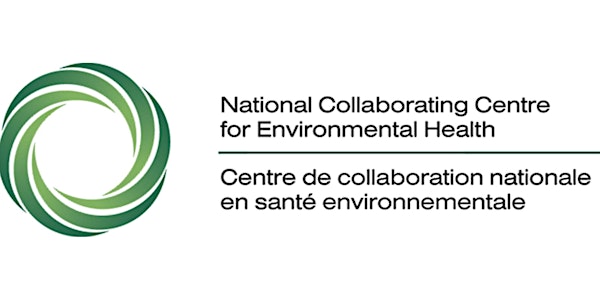 NCCEH Environmental Health Seminar
Date and time
Thursday, November 2, 2017 · 12 - 1pm PDT
Location
BC Centre For Disease Control / Online webinar 655 12th Ave W Lane Level Lecture Hall Vancouver, BC V5Z 4R4 Canada
Description
The National Collaborating Centre for Environmental Health invites you to attend the upcoming Environmental Health Seminar. Webinar instructions will be included in the confirmation email. Presentation recordings will be posted on the NCCEH website.
Seminar details
Title: Policy options for healthier retail food environments in city-regions: The case for a solid measurement foundation
Speaker: Leia Minaker, Assistant Professor, University of Waterloo
Summary: Measurement of the food environment can be complex and depends on community context. In deciding which retail food environment measure to implement, three important criteria are worth considering: Relevance; Resources, and; Response. Relevance refers to whether the food environment measure is theoretically and empirically related to dietary or health outcomes. Resources considers the cost of undertaking the measurement. Response refers to the type of response that your measurement will elicit from decision makers in your community. Four specific types of responses to municipal retail food environments will be presented, including those related to urban and regional planning, transforming consumer environments, economic and fiscal instruments, and a culture of transparency and public participation.
Speaker Bio:

Leia Minaker is an assistant professor in the School of Planning at the University of Waterloo and an Affiliated Scientist at the Propel Centre for Population Health Impact. She received a PhD in public health from the University of Alberta in 2013, and currently holds a Canadian Cancer Society Research Institute Career Development Award in Cancer Prevention. She is interested public health nutrition, especially around retail food environment interventions (like healthy corner stores) and using urban planning practice to create healthy cities.


Please note: Citrix GoToMeeting webinar capacity is limited to 100 attendees. To accommodate this, please consider attending the webinar as part of a group. If you are unable to attend after registering, please cancel your registration prior to the event. Thank you!

These sessions are eligible for CIPHI Professional Development Hours. If you would like a letter of credit validation for CIPHI PDHs, please specify this on the registration form. Letters are sent out annually in January.