Description
The Basic Mental Skills module gives you the ability to:
recognize signs indicating that an athlete may need to improve his/her goal setting, focus, and anxiety control skills; and develop tools to help the athlete to make improvements in these areas
run simple guided activities that help athletes improve basic mental skills.
Note: This event is being hosted in partnership between PacificSport Fraser Valley and ISPARC. ISPARC is generously providing an optional lunch prior to the start of the workshop at 5:30pm for any guests that would like to participate.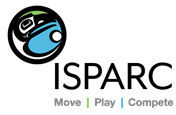 Please note, an NCCP number is required to record this course on your coach transcript in The Locker. If you do not have one, you can sign up for one here: https://thelocker.coach.ca/