Description
Design a Basic Sport Program will teach you to:
create a sound outline for your sport program that includes competition and training events;
compare your program to those outlined by the NCCP in terms of long-term athlete development;
assess the athletic development opportunities your program offers, and identify ways to remedy any weaknesses;
interpret the information in a sample program, identifying training priorities and objectives at certain periods;
establish a link between your program's training objectives and the content of practice sessions.
Note: This event is being hosted in partnership between PacificSport Fraser Valley and ISPARC. ISPARC is generously providing an optional meal prior to the start of the workshop at 8:00am for any guests that would like to participate.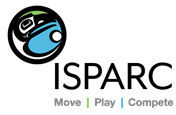 Please note, an NCCP number is required to record this course on your coach transcript in the locker. If you do not have one, you can sign up for one here: https://thelocker.coach.ca/