NEDIC: The Body Politic; Social Justice, Gender Equity and Eating Disorders
Description
NEDIC invites you to The Body Politic: Social Justice, Gender Equity and Eating Disorders, a community event presented by Dr. Catherine Steiner-Adair (leading expert in child development and family relationships and Author of "The Big Disconnect: Protecting Childhood and Family Relationships in the Digital Age").
Dr. Steiner-Adair will give a socio-cultural context to eating disorders, and discuss methods of strengthening one's resistance to these damaging ideals.
This talk is intended for all audience levels.
For further information, please view the abstract.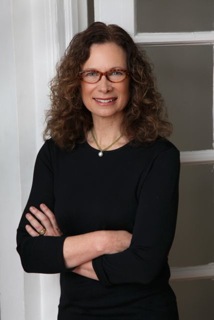 FAQs
What are my transport/parking options getting to the event?
Subway Route
The closest subway stations are Dundas Station and St. Patrick Station.
Walking Directions from Dundas Station:
Walking west on Dundas Street, Chestnut Street is the second set of lights west of Yonge Street.
Time: 5-7 minute walk.
Walking Directions from St. Patrick Station:
Walking east on Dundas Street, Chestnut Street is the 1st set of lights east of University Avenue.
Time: 2-5 minute walk.
Driving Directions
89 Chestnut Street is located at Armoury and Chestnut Streets, just behind City Hall. Chestnut Street is located 2 blocks east of University Avenue and 3 blocks west of Yonge Street. Armoury Street is located one block south of Dundas Street.
Parking
89 Chestnut – Underground parking is available at 89 Chestnut. The entrance is located at the north-west corner of the building on the east side of Chestnut Street.
Rates are currently as follows:
Early bird: $12.00 per day for arrivals prior to 9:00am & departure by 7:00pm
Hourly: $3.50 per half hour up to a daily maximum of $19.00 before 7:00pm
Evening parking: $7.50 flat rate for arrival after 6:00pm & departure before 2:00am
Overnight parking: $24.00 for a full 24 hour period.
City Hall - Parking is also available at the GreenP Municipal Parking lot, Nathan Phillips Square Garage (Carpark 36), with entrances off Armoury Street or Queen Street West.
Rates are currently as follows:
Monday to Friday
Hourly: $2.50 per half hour to a daily maximum of $15.00
For full information and additional parking lots, please go to www.greenp.com.