Description
Hervana Coworking Collective
We believe in the power of sharing knowledge and leveraging a community to uplift us in our businesses and in our lives.
Hervana is a platform for women to accelerate their path to success. A place to connect, share knowledge, and grow their businesses and leadership skills. Deepen connections and build business relationships through shared workspace with monthly and hourly memberships.
Hervana's Need to Know series brings experts to you to share their knowledge on topics that matter to you as a woman business owner.
---
Have you ever dreamed of having your ideal clients, who are ready to buy, fall in your lap?
Have you always wanted a business blog but don't know where to start or how to make it easy so it doesn't consume your every waking moment? Learn how to use your business blog to propel you and your business into a niche expert and have clients coming to YOU for a change!
Past attendees of this workshop found Ashley "WriterGal" Doan's process and insights easy-to-follow, motivating, and fun!
This workshop is only for entrepreneurs who are serious about growing their business. You don't need to have your blog yet, but have plans to in the near future.
At the end of this workshop you will:
· feel confident you can start your own biz blog,
· feel comfortable because you have the tools and resources to get started right away,
· feel motivated because you just created your first 2+ months of blog content topics
Key takeaways include:
· learning how to use your blog to elevate yourself to an authority in your niche,
· practicing how to overcome writers' block (or creativity blocks)
· learning how to use your blog to drive sales,
· getting strategies to make your blog easy to execute,
· discovering how to promote your blog by recycling your blog content, and
· getting templates and sample plans to create your own basic blog blueprint plan.
Schedule:
9:45am Doors Open
10:00am: Workshop Begins
Light snacks and beverages will be served.
In purchasing a ticket you consent to your name and email being shared with Hervana Coworking Collective. You can opt out of email lists at any time.
---
Facilitated by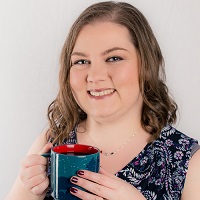 Ashley "WriterGal" Doan inspires women entrepreneurs to action through knowledge, humour, and authenticity
She shares her knowledge as a content copywriter and online marketing consultant to help businesses plan, execute, or DIY their own online marketing. Through her business, WriterGal Marketing Services, Ashley shows entrepreneurs how to make content marketing easy, profitable, and fun so it helps to grow their business. Her specialties include writing blog articles, SEO web content, and social media posts.
Ashley uses humour and authenticity as a professional speaker and workshop leader to make stories and learning fun! Through keynotes and motivational speeches, she inspires women to be their best selves in life and in business. Through business marketing workshops, trainings, and her Content Marketing Matters podcast she teaches busy entrepreneurs how to DIY their content marketing the easy way.
When she's not "WriterGal," she's known as "mommy" to two crazy toddlers and one Jack Russell. Ashley works hard to balance her professional and family life, so she can be there to watch her kids grow up and give them all the experiences, and more, that she had growing up.
Ashley also has an unhealthy (but much needed) addiction to coffee. Learn more about her coffee addiction, and pick up a few content marketing tips at www.writergal.ca.
Follow her social media: