Description
Hervana Coworking Collective
We believe in the power of sharing knowledge and leveraging a community to uplift us in our businesses and in our lives.
A coworking space with monthly and hourly memberships, designed with a mission to support women in their businesses.
Hervana's Need to Know series brings experts to you to share their knowledge on topics that matter to you as a woman business owner.
---
This workshop is designed for women entrepreneurs, and business owners and put on in partnership with Women's Enterprise Centre.
Need to Know: Financial Management
One of the keys to business success is an ability to interpret financial statements. In fact, a primary cause of business failure is poor financial management, including the misinterpretation of financial statements and inappropriate action taken as a result.

Your product or service may be exceptional, but effective management of your cash and finances is essential to your business' survival. As the key decision-maker for your business, it is paramount that your management style is proactive rather than reactive.

This workshop will help business owners understand basic financial principles that must be applied to business decision-making on a daily basis. Workshop material covers the functions of, and how to interpret, cash flow management, credit and collections, the cost/profit/volume relationship, and key business ratios.

In this workshop you will learn how to:
 Identify the purpose of a Cash Flow Statement, Balance Sheet & Income Statement
 Determine how information on financial statements can help make better business decisions
 Describe & Calculate Four Key Financial Ratios
 Compare Changes Year to Year
 Analyze Changes

By the end of the workshop, you will be able to make more informed and effective decisions, and speak more confidently to your accountant and banker about your financial statements.
Included with your registration is our Financial Management Workbook for Small Business – a $30 value!
---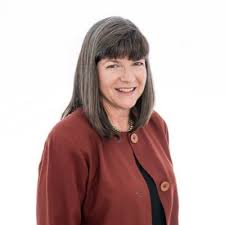 Facilitated by Melanie Rupp
Melanie Rupp, MBA, is a Business Advisor for Women's Enterprise Centre, based in its Vancouver office. Women's Enterprise Centre is a non-profit organization devoted to helping BC women launch, lead and scale their own businesses, providing business loans, skills training, mentoring, advice and resources from its three offices in Kelowna, Vancouver and Victoria.
Melanie works to inspire and build confidence in every client, working directly with women business owners to provide one-on-one complimentary business guidance. With more than 25 years of business and community service experience, Melanie is also a passionate advocate for the advancement of women.
Since 2005, Melanie has worked exclusively with women entrepreneurs, utilizing her expertise in marketing, operations, human resources, risk management and commercial banking, to help them build successful companies.
Melanie has an Executive MBA degree from Simon Fraser University, and has completed formal post-secondary education in sales and marketing management, and information technology.
In the community, Melanie is an active volunteer who has contributed her talents to many organizations including the Forum for Women Entrepreneurs, Startup Canada, YWCA Metro Vancouver, the Minerva Foundation for BC Women, The Vancouver Writers Festival, and Canadian Pony Club.
---
In purchasing a ticket you consent to your name and email being shared with Hervana Coworking Collective and Women's Enterprise Center. You can opt out of email lists at any time.
Organizer of Need to Know: Financial Management
Hervana is  a platform for women to connect, share knowledge, and grow their businesses and leadership skills. It's a place for women to work on (not in) their business through curated monthly events and workshops, and a focus on creating an environment for women to accelerate their success.  We're driven by a mission to support women entrepreneurs. Through our programs and  shared office space we create an opportunities for members to pool resources, build knowledge and collaborate with like-minded women.
@hervanavancouver
connect@hervanavancouver.com
www.hervanavancouver.com