Description
Hervana Coworking Collective
We believe in the power of sharing knowledge and leveraging a community to uplift us in our businesses and in our lives.
Hervana is a platform for women to accelerate their path to success. A place to connect, share knowledge, and grow their businesses and leadership skills. Deepen connections and build business relationships through shared workspace with monthly and hourly memberships.
Hervana's Need to Know series brings experts to you to share their knowledge on topics that matter to you as a woman business owner.
---
That darn balance question.
How to keep up with having a life and running a business. Making time with friends and family while keeping your business afloat and moving forward.
Becoming an entrepreneur was supposed to free up your time so you could have mroe time for the stuff you love.
But so often you're feeling handcuffed to your business, or guilt ridden during your time off, that's if you have it.
Women entrepreneurs are striving for better balance; it's a common lament. How can you get that just right combination of quality family time, focused business time, and elusive me time?
Setting some clear boundaries and making choices is essential in finding that balance.
On Nov 22nd, join us as we talk about expectations and choices. Let's talk about boundaries and how to get control of your life!
How we juggle our lives.

The choices we make

Managing Expectations: Yours and those of Others

Setting Boundaries and Taking Back Control.

Committing to Change
This workshop is designed to equip you with the tools to create the life balance you want. However you define it.
Is that time with your children and family? Or perhaps knocking off bucket list vacation destinations regularly. Perhaps its a 4 hour work week.
You'll leave with a workbook and a reference sheet to help you successfully integrate the teaching into your life and into lasting change.
Light snacks and beverages will be served.
In purchasing a ticket you consent to your name and email being shared with Hervana Coworking Collective. You can opt out of email lists at any time.
---
Facilitated by Angie McLeod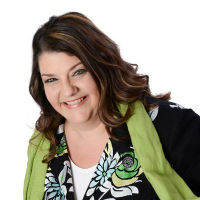 Angie McLeod has over 20+ years experience consulting and coaching business owners. One of Angie's most celebrated skills is her ability to shine a light through the "fog" to help women entrepreneurs gain clarity of direction, put ideas into action, and define desired outcomes.
It all started with the birth of her first daughter and a move to the Lower Mainland, Angie was faced with a choice: either find paid employment that would fulfill her or follow her dream of starting her own consulting company.
As a home-based entrepreneur, Angie enjoys the flexibility that enables her to balance work, pleasure, and family time. She is the mother two daughters who keep both Angie—and her husband—on their toes.
Angie is a mentor with Women's Enterprise Center and is an active community member, participating in many of her daughters sports and school activites.