Description
Hervana Coworking Collective
We believe in the power of sharing knowledge and leveraging a community to uplift us in our businesses and in our lives.
A coworking space with monthly and hourly memberships, designed with a mission to support women in their businesses.
Hervana's Need to Know series brings experts to you to share their knowledge on topics that matter to you as a woman business owner.
---
Need to Know: Entrepreneurial Mindset
This workshop is designed for women entrepreneurs, and business owners and put on in partnership with Women's Enterprise Centre.
---
Unleash your 'entrepreneurial mindset' to support innovation that is critical to generating business growth.
Understanding the entrepreneurial mindset is a critically valuable 21st century skill. Those who learn it well will experience more success in their careers — no matter what they choose to do — because by definition they become resourceful and adaptable.
An entrepreneurial mindset can be applied in many contexts as it is a set of cross-functional life and professional skills that describe someone who is innovative, resourceful and creates value.
Some aspects of entrepreneurial mindset seem to be more hard-wired, where others are skills based. Focusing on those skills that can be learned can help you grow your business.
During this workshop our panelists will be given the Entrepreneurial Mindset Profile™ (EMP) test and will relate their results to their own personal experiences, successes, and failures.
Key takeaways
Receive your own Entrepreneurial Mindset Profile™ Assessment and Development Guide* ($60 value)
Understand your entrepreneurial mindset strengths
Learn how to leverage these strengths for success
Learn which skill scales you can focus on improving for an improved entrepreneurial mindset
Learning how others personality traits and skill sets impact the decisions they make on a daily basis
Learning what others have done, and will do, to foster an entrepreneurial mindset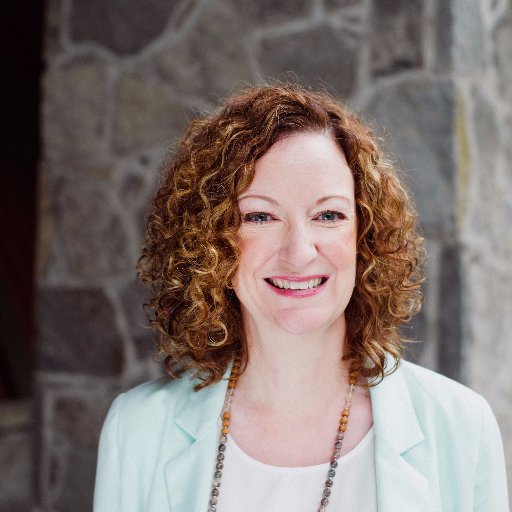 Facilitated by Kerrilee Auger
"Every day, I am excited about supporting women entrepreneurs in BC through the wonderful programs that Women's Enterprise Centre offers. We are here to provide the resources and tools women need to build a successful business."
Kerrilee Auger is the Skills Development Manager at Women's Enterprise Centre, based at its Kelowna headquarters. She is a Taking the Stage® Facilitator and Certified Entrepreneurial Mindset Profile™ Practitioner.
Kerrilee is uniquely qualified to help women business owners, with her broad background in all aspects of starting and running a business, and career experience in accounting, sales, marketing, and event management. She was a founding partner in a successful tourism activity business, started her own business, InstaPulse, in 2010, and works alongside her husband as a training consultant in his company Masterworks Coaching Group.
---
In purchasing a ticket you consent to your name and email being shared with Hervana Coworking Collective and Women's Enterprise Center. You can opt out of email lists at any time.
Ticket price includes Entrepreneurial Mindset Profile™ Assessment and Development Guide* ($60 value)
Organizer of Need to Know: Mindset Mastery for Business Growth
Hervana is  a platform for women to connect, share knowledge, and grow their businesses and leadership skills. It's a place for women to work on (not in) their business through curated monthly events and workshops, and a focus on creating an environment for women to accelerate their success.  We're driven by a mission to support women entrepreneurs. Through our programs and  shared office space we create an opportunities for members to pool resources, build knowledge and collaborate with like-minded women.
@hervanavancouver
connect@hervanavancouver.com
www.hervanavancouver.com