Description
Hervana Coworking Collective
We believe in the power of sharing knowledge and leveraging a community to uplift us in our businesses and in our lives.
A coworking space with monthly and hourly memberships, designed with a mission to support women in their businesses.
Hervana's Need to Know series brings experts to you to share their knowledge on topics that matter to you as a woman business owner.
---
Content, Collaboration and Community...The Essentials to Effectively Grow A Business Online.
Hervana is proud to present this collaborative event facilitated by four Vancouver-based women led businesses. Each session will deliver actionable trainings in order to help business owners implement those elements of online marketing that are essential to business growth.
From establishing your public persona, to working with other businesses or Influencers, to driving traffic using social media, to managing your fan base and online community, this workshop will help you clarify, simplify & execute your online marketing strategy.
February 8th, 2019, 9:30 am to 2:30 pm
4 Workshops, a half hour lunch & a short networking session at the end of the day.
Each session will give participants steps & tools that can be implement immediately.
$69 for tickets / $49 for early bird tickets purchased before February 1st.
In purchasing a ticket you consent to your name and email being shared with the presenters and host. You can opt out of any email lists at any time.
---
Session Descriptions:
Session description – Creating the "Know, Like & Trust" Factor with a Consistent & Cohesive Brand
Learn how to create the "know, like and trust" factor with your audience with a consistent and cohesive brand. We're dishing out strategy, tools and resources to help you define the foundation of your brand and immediately up-level your presence online and grow your revenue.
Presented by Gillian Harvey & Tegan Moss of NatPark Collective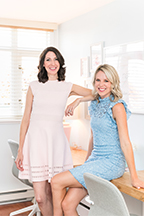 www.natparkcollective.com
NatPark Collective Founders, Gillian Harvey and Tegan Moss, developed their company with the dream of using their professional skills and creative abilities to positively impact the lives of others. They'll help you live a life of freedom and fulfillment on your own terms by creating a foundation for success with their branding and web design services. In 2018 they also launched The Stock Collective with international brand photographer, Alyssa Dawson. This stock photography membership service was designed to further empower female entrepreneurs by providing an affordable and powerful resource to transform and grow your businesses and help you feel confident about how your brand is being received by your target market.
Session description – "Community Management: The Good, the Bad and the Ugly".
Branding includes a lot more than logos, websites and fonts. It also includes finding the community that is right for your brand and delivering value in a genuine way that engages your audience while avoiding social media disasters. In this session, learn how to seamlessly integrate your brand strategy into your day-to-day social media management including how you present your brand on social media channels. We'll cover the basics of imagery and messaging and dig deep into targeting. Just for fun, we'll cover what to do when things go sideways!
Presented by Rina Liddle of Liddleworks Indie Media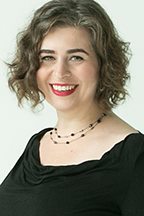 www.liddleworks.com
Founder of Liddleworks Indie Media, Rina Liddle has created an authentic digital marketing strategy for every one of her clients. Rina believes in a small eco-footprint and creating a large positive impact on community, leveraging her extensive teaching experience in social media, communication and critical theory to create an interesting online world.
Session description: "Simple Steps for Increasing Website Traffic Using Instagram"
Creating brand visibility and selling online has never been easier! Instagram is the simplest tool for connecting your brand with a targeted audience while driving traffic to your website. In this session, Catherine offers tools to build an engaging Instagram presence that is the foundation for turning your Instagram account into a traffic driving machine. With social selling the way of the future, now is the time to optimize this powerful social marketing tool.
Presented by Catherine Mellon of Digital Marketing Simplified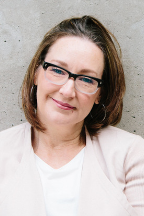 www.catherinemellon.com
Catherine Mellon is on a mission to help busy entrepreneurs and small business owners incorporate simple digital marketing tools in their day-to-day operations. She is passionate about collaboration and creating communities of like-minded women in business both on and offline. Catherine specializes in Instagram marketing, ecommerce and online sales funnels.
Session description: "Grow Your Business Using the power of Influencers and Bloggers"
Influencer marketing is an effective way to promote products and services. Connie will walk participants through what influencer marketing is, what types of campaigns or events to create, how to find and vet influencers, and what is needed to ensure a successful marketing campaign.
Presented by Connie Peters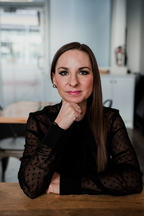 www.helloconniepeters.com
Connie is an entrepreneur who in the past eleven years has built and licensed a business model with ModernMama.com. She has bought and sold other businesses, experimented with direct sales, is an influencer & creates and delivers significant growth in all online marketing efforts. Her passion is online marketing and with helloconniepeters.com she helps business owners leverage influencer marketing and social media training for business growth using these effective channels.