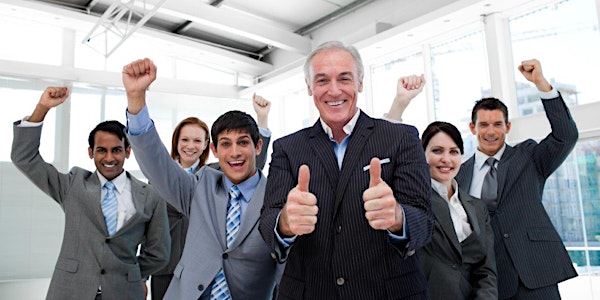 NEEP Buzz Forum: Non Profit Employer Engagement Project (Employers Only)
Location
St. Anthony's Banquet Hall
523 Preston St.
Ottawa, ON
Canada
Description
World Skills Employment Centre invites you to its first Non-profit Employer Engagement Project (NEEP) Buzz Forum, on Wednesday, March 7th, from 9: 00 – 4:00 p.m. at St. Anthony's Banquet Hall 523 Preston Street, Ottawa.
The event is FREE, but space is limited. Please register as soon as you can to ensure you have a seat. The theme of the NEEP Buzz Forum is…
Increasing Productivity and Profitability in the Non-profit Sector through:
Fundraising

Technology

Social Enterprise

Intercultural Competence

Turning data into Intelligence

The Legal Landscape of Social Enterprise and Fundraising
What can you expect?
An internationally recognized keynote speaker on Intercultural Competence in the Workplace

Expert panelists who will address the trends and promising practices for non-profit organizations in fund-raising, data intelligence, technology, volunteering and social enterprise and the legal landscape for doing business

Tips on how non-profit organizations can become competitive and appealing to the future workforce, funders, volunteers and the general public.

NEEP success stories and best practices in HR

A market place with featured Non-Profit Organizations
How can you participate?
Showcase your organization at our market place

Share this event with others in your organization and network

Come prepared to meet some great internationally trained individuals who are looking for mentors and an opportunity to be employed
More about the NEEP Buzz Forum
The Buzz Forum is a culmination of the Non-profit Employer Engagement Project (NEEP) which was created to work with Non-profit employers in Ottawa to create hiring and mentorship opportunities for internationally trained individuals. This project is funded by the Ministry of Citizenship and Immigration. We believe this forum will provide a great opportunity to expand our collective knowledge of emerging trends in the Non-profit sector.
Our Keynote Speaker, Dr. Luciara Nardon, Associate Professor of International Business at the Sprott School of Business, Carleton University, will share insights from her new book, Working in a Multicultural World. Nardon will present a framework for understanding intercultural interactions, discuss a process for developing intercultural competence, and how organizations can benefit from a focus on developing these skills.
Her research has appeared in several highly regarded academic journals. She is a co-author of two books, Managing in the Global Economy (with Richard M. Steers, Sharpe, 2006), and Managing Across Cultures (with Richard M. Steers and Carlos Sanchez-Runde, Cambridge, 2010, 2013, 2016) and the author of Managing in a Multicultural World (University of Toronto Press, 2017).
She has taught graduate and undergraduate courses focusing on international management in Belgium, Brazil, Canada, China, Colombia, Denmark, and the United States. Prior to her academic career, Luciara worked as a director of control systems and strategic planning for a Portuguese multinational in Brazil.
Want to know more?
Please contact Andy Rapoch at andy@ottawa-worldskills.org or 613-290-8311 for details.