Negativni učinci zaokupljenosti video igricama i društvenim mrežama - duhov...
Description
Negativni učinci zaokupljenosti video igricama i društvenim mrežama - duhovna perspektiva
SSRF Hrvatska vas poziva na besplatno predavanje. Svi su dobrodošli.
Video igra "Call of Duty: Black Ops" puštena je u prodaju 9. studenog 2010. godine. Mjesec dana kasnije, do Badnjaka igrana je više od 600 miliona sati, što je više od 68.000 godina.
Premotajte osam godina unaprijed i Facebook je sada ime za koje zna svako kućanstvo. Korisnici Facebooka provedu oko 950 miliona sati na Facebook-u samo u jednom danu što je otprilike jednako 108.000 godina koje čovječanstvo potroši u jednom danu.
Dakle, dvije stvari su sigurne, novi oblici medija su ovdje da ostanu i oni troše veliku količinu našeg vremena. Također je dobro poznato da imaju izrazito jak utjecaj na naš život. No, jesu li vrijedni toga?
Provedeno je istraživanje o utjecaju društvenih mreža i video igara koje je pokazalo drugu dimenziju, nama uveliko nepoznatu, a to je njihov duhovni utjecaj. SSRF i Maharshi University of Spirituality proveli su istraživanje o istom i ono je bacilo potpuno novo svjetlo o ovim uobičajenim načinima zabave. Pozivamo vas da dođete na predavanje i da dobijete priliku za novo razumijevanje utjecaja društvenih mreža i video igara.
Karte i registracija
Ovo predavanje je besplatno, a zahvalni smo na svakoj donaciji SSRF-u.
Ako imate neka pitanja ili ako nas želite kontaktirati, možete nam pisati na email: ssrf.adriatic@ssrf.org


O predavaču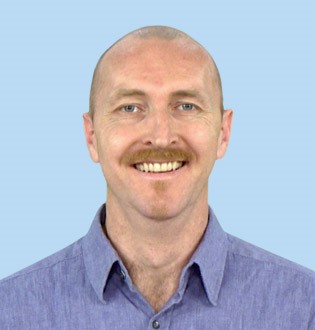 Milutin Pankrac živi u Hrvatskoj i trenutno je odgovoran za aktivnosti SSRF-a diljem svijeta. Rođen u obitelji koja ima multikulturalno europsko porijeklo (hrvatsko, srpsko, austrijsko, češko), od malih nogu je prigrlio ljepotu kulturalne raznovrsnosti u ljudima. To mu je pomoglo da ima široke poglede i da razvije ljubav prema drugima bez obzira na njihovo podrijetlo.

Po zanimanju je inženjer građevine. Nakon što je diplomirao otvorio je vlastitu tvrtku koja se bavila proizvodnjom i prodajom namještaja. Unutar 15 godina tvrtka je povećala broj zaposlenih od 1 do 80, zajedno sa regionalnim ograncima.

Nakon započinjanja duhovne prakse prema smjernicama SSRF-a 2009. godine, imao je puno duhovnih iskustva koja su mu promijenila život, uključujući i ona kada mu je život spašen. To mu je povećalo vjeru u duhovnu praksu, te je od 2011. godine sve manje bio angažiran oko posla a sve više vremena je posvećivao prakticiranju Duhovnosti i pomaganju drugima da shvate važnost duhovne prakse u svakodnevnom životu.

Njegova supruga i kćer također prakticiraju Duhovnost prema smjernicama SSRF-a. Cijela obitelj se trudi stalno živjeti Duhovnost u svojem domu i u odnosima s drugima. Zbog takve posvećenosti prakticiranju Duhovnosti, u zadnjih nekoliko godina Milutin je ostvario brz duhovni napredak.

Ovaj događaj organizira:
Spiritual Science Research Foundation