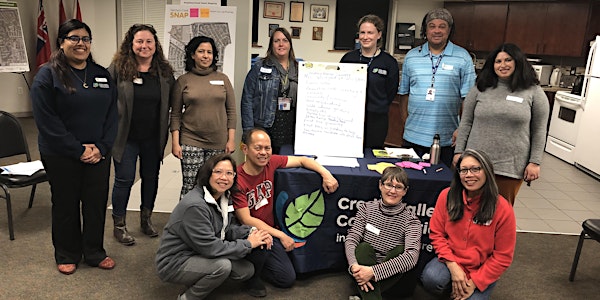 Neighbourhood Chai and Coffee Night
Get to know your neighbours and enjoy an evening of conversations!
When and where
Location
Central Public School (Seniors Room) 24 Alexander Street Brampton, ON L6V 1H6 Canada
About this event
This event is part of the Fletchers Creek Sustainable Neighbourhood Action Plan (SNAP) and is intended for residents and neighbours of the Fletchers Creek SNAP Neighbourhood. Check if you live in or near the neighbourhood using our property look-up map.
Do you want to increase your connection with your neighbours? Do you have ideas for a neighbourhood improvement project? Are you concerned about local issues?
Join staff from Credit Valley Conservation's SNAP team and the City of Brampton's Community Safety and Well-Being Office for Neighbourhood Chai and Coffee Nights in the Fletchers Creek SNAP neighbourhood this fall!
Why attend? Meet your neighbours, and staff and volunteers from local organizations. Together, we will grow local friendships, strengthen our social network and plan local projects and events. You can help guide the planning for future Neighbourhood Socials.
Each attendee will receive a $10 FreshCo gift card. Limit one per household while supplies last.
There will be two Neighbourhood Chai and Coffee Nights this fall:
Thursday, October 27 from 6:30 to 8 p.m.
Thursday, December 1 from 6:30 to 8 p.m.
Event notes
Chai, coffee and refreshments will be served
Accessibility: The Seniors Room is wheelchair accessible via ramp access from the parking lot
There are washrooms on the lower level just outside the Seniors Room door
For questions about this event, contact us at snap@cvc.ca
COVID-19 Participant Protocols and Guidelines
The well-being of our participants and staff is our top priority. We are following provincial and local regulations regarding COVID-19 guidelines for outdoor gatherings. See all protocols and guidelines.
This event is subject to change or cancellation due to COVID-19 and related public health restrictions or due to inclement weather or river conditions. To stay current on event changes or cancellations, follow us on social media. We will update registrants if the status of this event changes or is cancelled.