CBAs are relatively new in Canada and some London organizations already see potential positive impacts they bring to community development
About this event
At this month's Urban League event you'll learn the basics of what CBAs are and ways they can bring added value to the local community or neighbourhood. And you'll hear an inspiring story about reimagining the London Children's Museum. A process that began with community engagement, led to developing a CBA approach and ultimately is changing business practices for michael clark construction, the local company managing the project.
Join the conversation as we consider how to bring about broader community benefits for upcoming infrastructure developments planned in our London neighbourhoods.
Register For Free Now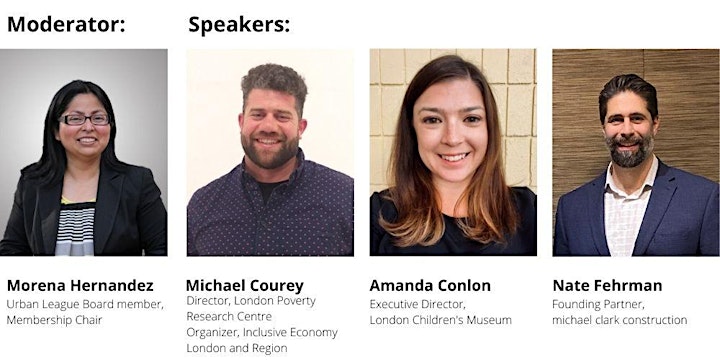 Schedule
7:00-8:00 pm - Presentation and Discussion
8:00-9:00 pm - Urban League Business
Organizer of Neighbourhood Organizing for Community Benefits Agreements
The Urban League of London is an umbrella group whose members include a number of neighbourhood associations and community groups working to improve and connect our City. Individuals with an interest in urban or civic matters may also become individual members of the League.