Description
Registration for this event will close the 31st December 2016.
Find out how Engineering impacts the world around us, try it out with a hands on activity and discover that the diversity in Engineering really can take you anywhere!
2017 Theme: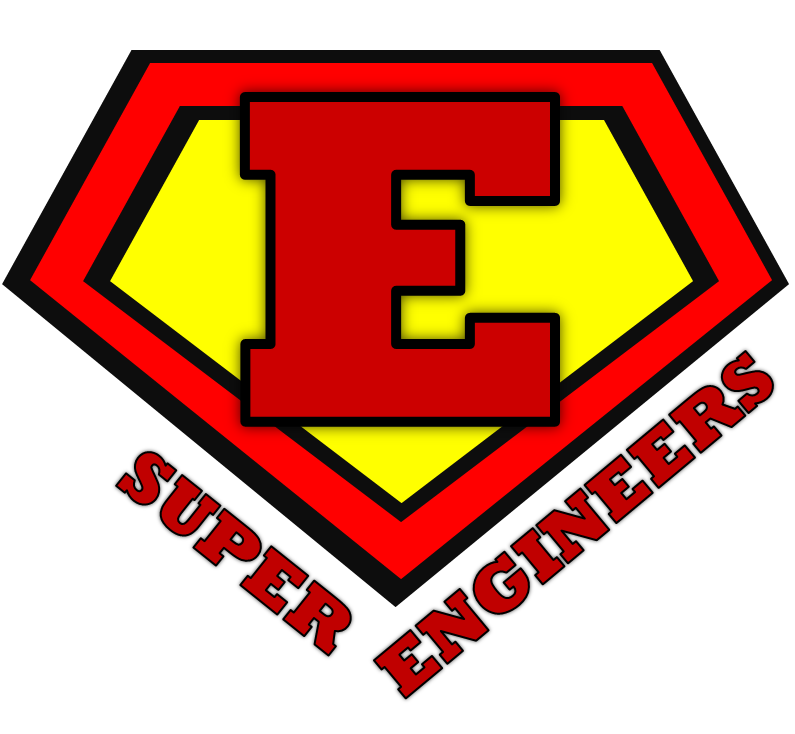 In this workshop participants work in groups to escape the Evil genius' lair using their engineering super powers. They learn about a variety of different engineering disciplines through hands on activities.
Dates and Locations
We come to you! Sessions are typically delivered during regular unit meetings at your regular meeting place, but if you have another time or location in mind (such as camp) just let us know! Sessions can be facilitated any time during March 2017 (National Engineering Month) during your regular Guiding or Scouting unit meeting or camp, before or after school club or any other time you think it would be a great fit!
What does it cost?
The cost is $30 for up to 25 participants. This includes all session materials and a special NEM2017 crest! An additional charge of $1.25 applies to each additional participant.
FAQs
Can our group leaders get crests too?
Absolutely! Additional crests can be purchased for $1 each.
Can I volunteer to facilitate a session?
Absolutely! We are always looking for more awesome volunteers to help us expand the program and meet demand for facilitation, please see http://www.engspire.org/volunteer/ for more information.
When will I receive confirmation that our session will be facilitated?
We will try and confirm your session as soon as possible, however we do ask your patience while we recruit and match up volunteer facilitators for each session. Final confirmations will be sent out no later than the 1st of February 2017.
How do I pay for the session?
Payment is due at the time of registration via Eventbrite. In the event that a volunteer cannot be found for your session you will be given the option to receive the materials to run the session as a lone group or to receive a full refund.
Does it cover any of the Girl Guides of canada program requirements?
Yes!
Sparks: Exploring and Experimenting- goofy inventions,

Brownies -Key to STEM

Guides- Engineering

Pathfinders - Everything comes from STEM (partial)

Rangers - Science and technology (partial)
Our unit is fully scheduled for March, or not based in Ontario, can we still participate?
Can't fit it in during March, or we can't get a volunteer out to you? Our program resources page has free instant meeting downloads, training resources, crest purchases and more! Check it out here: http://www.engspire.org/resources/
When is the registration deadline
Registration for the facilitated sessions will close on the 31st of December 201, but you can still get involved by using our instant meeting or kit resources. If you register your NEM2017 event at http://www.engspire.org/nem2017/girl-guides/ we'll even send you some special NEM2017 rocker crests!
Where can I contact the organizer with any questions?
Please forward your questions to our prorgam director rose @engspire.org.
What is National Engineering Month?
There is nothing you can't do and there are no heights you can't reach, once you discover what engineering has to offer!
Engineering is more exciting than many think. It is truly all around us. When you drive across a bridge, fly a plane, use a computer or make a cell phone call, you experience the brilliant work of engineers. The results of their work can also be seen in satellites orbiting the Earth, on offshore oil rigs and in tall buildings rising from the world's metropolitan cities. Canadians can work more efficiently, play more safely and enjoy life more fully, thanks to engineers.
Engineers shape our future with forward thinking designs, new technologies and breakthrough developments that haven't been thought up yet. They prove, each and every day, that anything is possible.
National Engineering Month is the biggest national celebration of engineering excellence, where volunteers in each province and territory host over 500 events that show Canadians how rewarding the career choice can really be. During the month of March, the profession strives to reach out to young Canadians to let them know what an exciting and fun career choice engineering really is. It is an opportunity for youth to learn about many disciplines of engineering, and allow them to see where their skill set and interests are best fitted. Since there are so many areas of engineering, it's important for kids to understand the various things they can do as engineers so they can pick the discipline that truly motivates and excites them the most. Additionally, the month can teach youth what exactly is needed to excel in the profession.
National Engineering Month also gives students the opportunity to learn about the remarkable accomplishments Canada's engineers have made over the years. For more information you can check www.nem-mng.ca to see examples in the Great Canadian Engineering section to learn things like how engineering work pushes the boundaries of flight and contributes to amazing manmade structures, and the Engineers in Profile section to meet incredible engineers who have been conducting important work like allowing amputees to control their artificial limbs with ease and building earthquake resistant structures.