Join Neon Dreams for a special 25th Anniversary of Fargo on 35mm print at The Revue!
About this event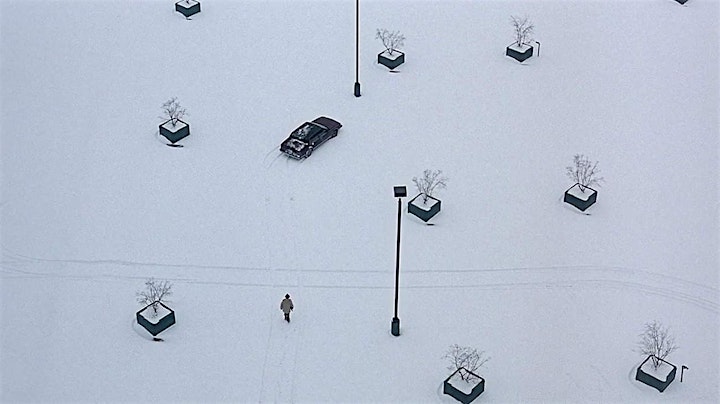 25th Anniversary Screening! On 35mm!
"Blood has been shed, Jerry"
"The heck ya mean?"
Neon Dreams is celebrating 25 years of one of the greatest scripts ever put to celluloid. A shining example of the Coen Brothers doing exactly what the Coen Brothers do best—blending violence and mayhem with irreverent humour and a delicious assortment of hapless characters. This winter, we will be doing Roger Deakins' groundbreaking cinematography justice by basking in the snowy glow of Brainerd, Minnesota on a stunning 35mm print.
In a very Hitchcock-ian setup, car salesman Jerry Lundegaard (William H. Macy) is having money troubles. To dig himself out of his financial rut he logically hires out-of-town-goons Carl Showalter and Gaear Grimsrud (Coen-heavies Steve Buscemi and Peter Stormare) to kidnap his own wife in a desperate bid to keep a cut of the ransom his father-in-law will pay the captors for himself. Shockingly, things don't go exactly as planned and what ensues is a smorgasbord of murder, greed, and good old fashioned Midwest manners as officer Marge "son of a" Gunderson (Frances McDormand in her first Oscar-winning performance) tries to make sense of the string of heavily-accented chaos that follows one fateful event.
On December 17, "let's take a look at that Ciera" as we reign in 25 years of Fargo. Only at The Revue Cinema. - BRENDAN ROSS
This screening and others are made possible thanks to our wonderful sponsor Hollywood Suite.
Organizer of Neon Dreams: FARGO - 25th Anniversary Screening (on 35mm)!
The recently renovated Revue Cinema is Toronto's premier not-for-profit community cinema. We offer great second-run Hollywood fare, insightful programming like our Silent Revue series — where classics from the silent era are accompanied on live piano — Food in Film, Designing the Movies, annual galas, retrospectives & numerous other community offerings. The Revue opened in 1912, making it the oldest operating cinema in Toronto. Support us by becoming a member & enjoy great perks throughout the entire year!