NEON DREAMS' Encore Screening of REPO MAN is on Sept 25th at 9:30pm!
About this event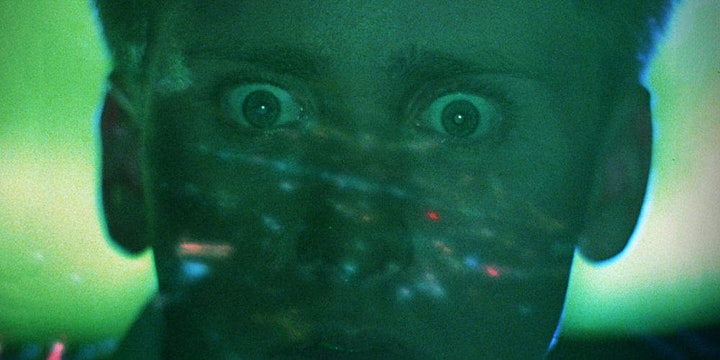 After a painfully long hiatus, Neon Dreams is thrilled to return to our favourite place on earth—the inside of a movie theatre. And seeing how everybody's into weirdness right now, we knew this was a perfect opportunity to revel in the cosmic unconsciousness and collectively blame society for what led us to this sorry fate.
The ultimate "first day on the job" film, punk teen Otto Maddox (Emilio Estevez) involuntarily and unwillingly lands a gig repossessing cars in a fantastically realized version of L.A. shot by the king-of-neon himself Robby Müller. Otto is shown the ropes by veteran repo man "Bud" (Harry Dean Stanton, in what is arguably the funniest and most Harry Dean Stanton role ever) who teaches him the life of a repo man is always intense.
Join us for a certified crowd-pleasing screening of Alex Cox's groundbreaking anti-authority sci-fi comedy. The cinematic equivalent of going to get sushi and not paying. All the Neon Dreams staples will be here including for-sale posters by Andrew Barr and a raucous pre-show care of Nathan Boone. We guarantee an evening so beautiful, you can almost see the stars. Only at The Revue Cinema. - BRENDAN ROSS
Regular admission applies. For INDIVIDUAL MEMBERSHIPS ($350) and FAMILY MEMBERSHIPS, please email us at info@revuecinema.ca to get a ticket!
*Please note that Ontario Step 3 Public Health Rules are in effect and masks will be required to be worn in the cinema and only are to be taken off when eating and drinking in the cinema.
ABOUT THE FILM
REPO MAN, 1984, 92 mins
Directed By: Alex Cox
Starring: Emilio Estevez, Harry Dean Stanton
Organizer of Neon Dreams: REPO MAN (1984) - 2nd Screening!
The recently renovated Revue Cinema is Toronto's premier not-for-profit community cinema. We offer great second-run Hollywood fare, insightful programming like our Silent Revue series — where classics from the silent era are accompanied on live piano — Food in Film, Designing the Movies, annual galas, retrospectives & numerous other community offerings. The Revue opened in 1912, making it the oldest operating cinema in Toronto. Support us by becoming a member & enjoy great perks throughout the entire year!