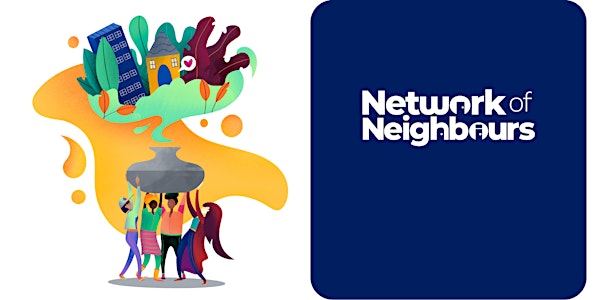 Multiple dates
Network of Neighbours Violence Intervention Training
This training will help you gain the skills and knowledge you need to support a someone who may be experiencing violence.
By The Feminist Shift (YW Kitchener-Waterloo & YWCA Cambridge)
Date and time
Tue, Jul 19, 2022 3:30 PM - Tue, Apr 25, 2023 3:30 PM PDT
About this event
More than 2 in 5 women have experiences some form of intimate partner violence (IPV) in their lifetimes and 2/3 of people in Canada know someone experiencing violence in the home.
Our team has committed our efforts to training 500 people in Waterloo Region by 2023. Our goal is to create a community who is educated and empowered to help others who are experiencing gender-based violence.
Join the shift!
Itinerary:
This two hour workshop covers all the basics (and then some...) to get you ready to help someone experiencing violence. The workshop is split into three sections
Section 1: Basic terms & what you need to know about violence
Section 2: Review of 5 pointed Interventions that could help someone
Section 3: Post intervention follow up
Content Overview:
Throughout the training you will learn many valuable lessons, but our most crucial lesson is when we review all 5 intervention types and the moments where they are to be utilized.
Harm Reduction & Allyship: Reducing the impact of violence on the survivor/victim;
Prevention Talk: Having a talk with someone whose behaviours are escalating;
Bystander Training: The 5 D's for breaking up tense moments;
Calling Law Enforcement: Understanding who people of safety are for those you are helping, create plans around imminent harm and how to make the most out of calling the police should you need to;
Safety Planning for Fleeing Violence: Creating a harm reduction inspired safety plan for fleeing violence .
We guarantee that after our training session, you will feel more confident and educated as well as consider yourself capable to help someone in need.
For more information on the Network of Neighbours training and initiative visit Our Website
About the speakers:
Racheal Walser (they/them): Feminist Shift Advocacy Coordinator at YW Kitchener-Waterloo
Extensive experience working with women, trans and non-binary folks who have experienced gender-based violence and homelessness.
Trained as a national fellow with the YWCA Canada's Disrupt & Dismantle! program focused on #blockinghate and online harassment
Dedicated to advocacy that better informs, changes, and reduces the harm caused by local systems of oppression.
Jennifer Gordon (she/her): Director of Advocacy at YW Kitchener-Waterloo
Masters in macro social work- Wilfrid Laurier University
Recipient of the Province of Ontario's Leading Women Leading Girls Building Community Recognition
Over 15 years of experience in gender-based violence, working with survivors, leading community-based research and pushing advocacy for policy and social change at the local, provincial and national level
This training is funded by Canadian Women's Foundation Shockproofing Communities Grant and is apart of the Feminist Shift initiative, an advocacy and social change capacity building project between YW Kitchener-Waterloo and YWCA Cambridge.