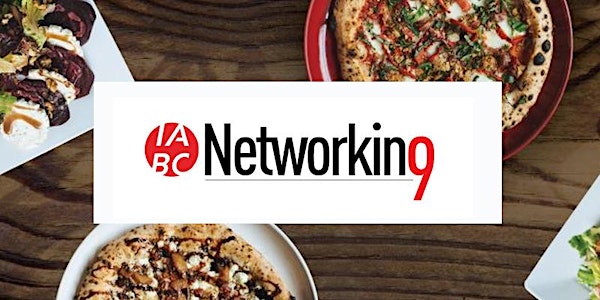 Networking 9 - Global Communication Certification
Through small group dinner discussions, Networking 9 gives participants the opportunity to explore new ideas!
When and where
Location
Piatto Pizzeria Enoteca 377 Duckworth St St John's, NL A1C 1H8 Canada
About this event
Interested in taking your career to the next level? We are hosting a Networking 9 dinner on February 6, 2020 to discuss professional certification through the Global Communication Certification Council. Tanya Alexander CMP, and Diana Quinton SCMP, will lead the discussion and share their experiences of sitting for their respective certification exams.
This Networking 9 dinner will help anyone interested in certification to learn more about the process ahead of IABC NL's plans to host both the Communications Management Professional (CMP) and the Strategic Communications Management Professional (SCMP) exams in St. John's in May 2020. Becoming certified engages you in a process of life-long learning and provides the opportunity to demonstrate your knowledge and expertise. If you would like to join us for this Networking 9 or if you have questions about the certification process, please contact us at iabcnl@gmail.com. More information on the certification program is available at https://gcccouncil.org/.
Please note this is a Members-Only Event
Meet Your Hosts
Diana Quinton, B.Comm, ABC, SCMP, was awarded the Accredited Business Communicator designation from IABC (International Association of Business Communicators) in 2004 and received the global credential of Strategic Communication Management Professional from the Global Communication Certification Council in 2018. She is a past president of IABC NL and she has held various board positions. She is presently director of communications for the Department of Natural Resources within the Government of Newfoundland and Labrador. Before joining government, she was principal consultant of Quinton Communications Inc.
Tanya Alexander, BACS, CMP, is an award-winning writer and communicator, recognized internationally for her feature and research writing, photography and strategic corporate communications. Tanya has worked with College of the North Atlantic (CNA) since 2002 in corporate communications, PR, marketing and project management, and for several years, as editor of the college's publication, Currents. Today she is the Academic Communications Specialist for CNA's Academics and Program Delivery division and is nearing the completion of a certificate in Leadership and Inclusion at Centennial College. Tanya is the VP Finance for IABC NL.