Networking and Inspirational Leadership Event
Description
You are kindly invited to join us June 14th downtown Toronto for an exclusive Business Networking event to experience inspirational leadership, resourcefulness and enthusiasm.
This event invites thought-leaders, entrepreneurs, innovators, activists, who are looking to collaborate with core of Toronto strong women that can help grow and develop IWB -- Immigrant Women in Business organization into a real force for economic power, networking, and education for all immigrants in the GTA. (Both genders are welcome).
This event will help you to explore the question "The economy is changing - what do I need to know, experience and do to live meaningful, prosper, purpose-driven life?
IWB specializes in integrated multicultural joint ventures that help organizations, governments and private corporations engage and connect with Canada's diverse ethno-cultural communities to build profile and brands.
IWB's mission is to help members increase their business through an authentic referral program, unique marketing initiatives and improve the world through positive leadership, compassion and commitment to learning, growing and giving.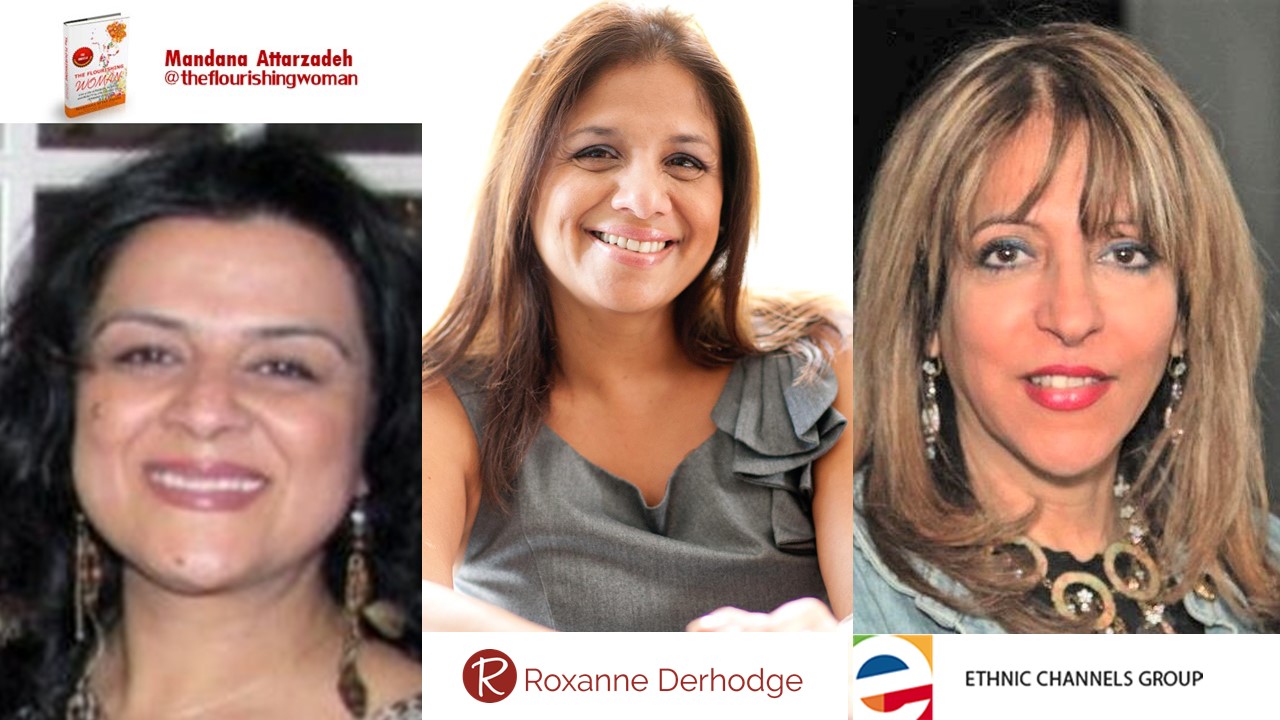 6:00pm – Speed Networking
6.30pm - Inspirational Speeches by Entrepreneurs, Women-Leaders, Activists
7:00pm - Roxanne Derhodge:, 'The Authentic Connection Movement'
7:20pm - Gila Yefet, 'Women of Courage and Strength'
7:40pm - Mandana Attarzadeh. 'Beauty is in your mind'
8:00pm - Benefits to become IWB Member by Selly Kane
8.15pm - Surprise Speaker
8.30 - 9:30pm – Networking
Bring extra business cards so you can enter the draw to win Mentoring sessions with IWB Founding Members
Roxanne Derhodge: CEO of Athentic Movement -Psychotherapist, Mental Heath and Wellness Expert Senior Relationship Executive/Organization
Empowering, respected and confidential performance assessment professional and coach who encourages personal and career growth and strives towards excellence. Client-focused and inquisitive, brings value and initiates a comfortable environment for open dialogue. Vigilant in maintaining high standards, communicates the benefits of ROI as an impact on services https://roxannederhodge.com/
Gila Yefet immigrated to Canada from Israel at the age of 12. She is an Advertising Sales Executive at Ethnic Channels Group and has been a host of her TV show on the Israeli channel for the past ten years. Gila is a pillar of our community; she is a Mediator, a legal support worker and a founder of "Women of Courage and Strength" - a support group for abused women. She is a motivational speaker and a life coach and is currently writing her first book. Her contribution spreads unto many different fields as she passionately dedicated her life to helping those in need.
Mandana Attarzadeh is an Author, speaker, women's empowerment coach, non-profit leader, and social justice advocate. Born and raised in Iran, Mandana immigrated to Canada in July 2006. Driven by her passion for social justice and her desire to address root causes of ill health, Mandana who was initially trained as a medical doctor, deliberately gave up on her medical career in Iran and embarked in a journey that brought her to Community Development and Social Justice Field. http://immigrantwomeninbusiness.com/founding-members/mandana-attarzadeh
Founding Members:
Emma Kaufman (Israel) http://www.thinklongterm.ca/
Sally Kane (Mauritania) https://www.sellykane.com/
Karlyn Percil (Saint Lucia) http://karlynpercil.com
Andrea Carter (Germany) https://www.wealthywomanwarrior.com/
Eszter Sebok (Hungary) https://ca.linkedin.com/in/esebok
Darine BenAmara (France) http://immigrantwomeninbusiness.com/darine-benamara/
Christen N. James (Trinidad) http://yourchosencoach.com
Dr. Edna Aryee (Ghana) http://immigrantwomeninbusiness.com/board-partners/dr-edna-aryee/
Mandana Attarzadeh (Iran) https://theflourishingwomen.weebly.com
Jackie Porter (Jamaica) http://askjackie.ca/
Nilgun Uzunhasanoglu (Turkey) https://ca.linkedin.com/in/nilgunuzunhasanoglu
Natasa Panova (Macedonia) https://ca.linkedin.com/in/natasa-nastova-panova-79bb1839
Dagma Koyi (Saint Lucia) https://www.restcentres.org
Assiatou Madina (Guinea) https://taabcleaning.ca
Naira Velumyan (Armenia) http://www.nairavelumyan.com http://academyofsocialcompetency.com
Tahani Aburaneh (Palestine) http://tahani.ca/
Khady Ndoye (Senegal) https://ca.linkedin.com/in/khadyndoye/en
Olesya Kolisnyk (Ukraine) https://www.linkedin.com/in/olesya-kolisnyk-8a71a342
Dara Clancy (Canada) https://www.linkedin.com/in/dara-clancy-8397415
Susan Dasmarinas (Philippines) www.immigrationmastersofcanada.com/http://happynanniescanada.ca
Dr. Marlyn Morris (Jamaica) http://immigrantwomeninbusiness.com/board-partners/dr-marlyn-morris/
Dr. Grace Mankowski (Poland) https://www.linkedin.com/in/drgracemankowski/
Nira Sharma (Nepal) https://ca.linkedin.com/in/nira-sharma-maes-pmp-aa540613
Cheryl Bedard (Canada) https://ca.linkedin.com/in/cherylbedard
Robin Noble (United Kingdom) https://ca.linkedin.com/in/nobledestinations
Elena Paltseva (Kazakhstan) https://www.linkedin.com/in/elena-paltseva-375b8638
Svetlana Ratnikova (Russia) https://ca.linkedin.com/in/svetlanaratnikova

70 people will be attending this event. You must be registered.