Networking and Inspirational Leadership Event
Description
My Dear Friends and Associates, Fabulous People Vaughan/Toronto North. Great news! You are invited to join us October 16th for an exclusive private gathering, the launch of a new IWB Chapter in Vaughan -- Immigrant Women in Business.

We strive to welcome all - especially important place for immigrants. (Both genders are welcome).
IWB specializes in integrated multicultural joint ventures that help organizations, governments and private corporations engage and connect with Canada's diverse ethno-cultural communities.
This is the opportunity for you to partner closely with some amazing business high-achievers and industry leaders.
6.00pm: Mix and mingle
7.00pm - Inspirational Speeches by Leaders, Activists
7:30pm - Sandra Yeung Racco, Vaughan Councillor 'My Community"
7:45pm - Olga Pomeransky 'Learn from people for success'
8:00pm – Gila Yefet 'How to building meaningful relationships"
8:15pm - Networking, Wine & Cheese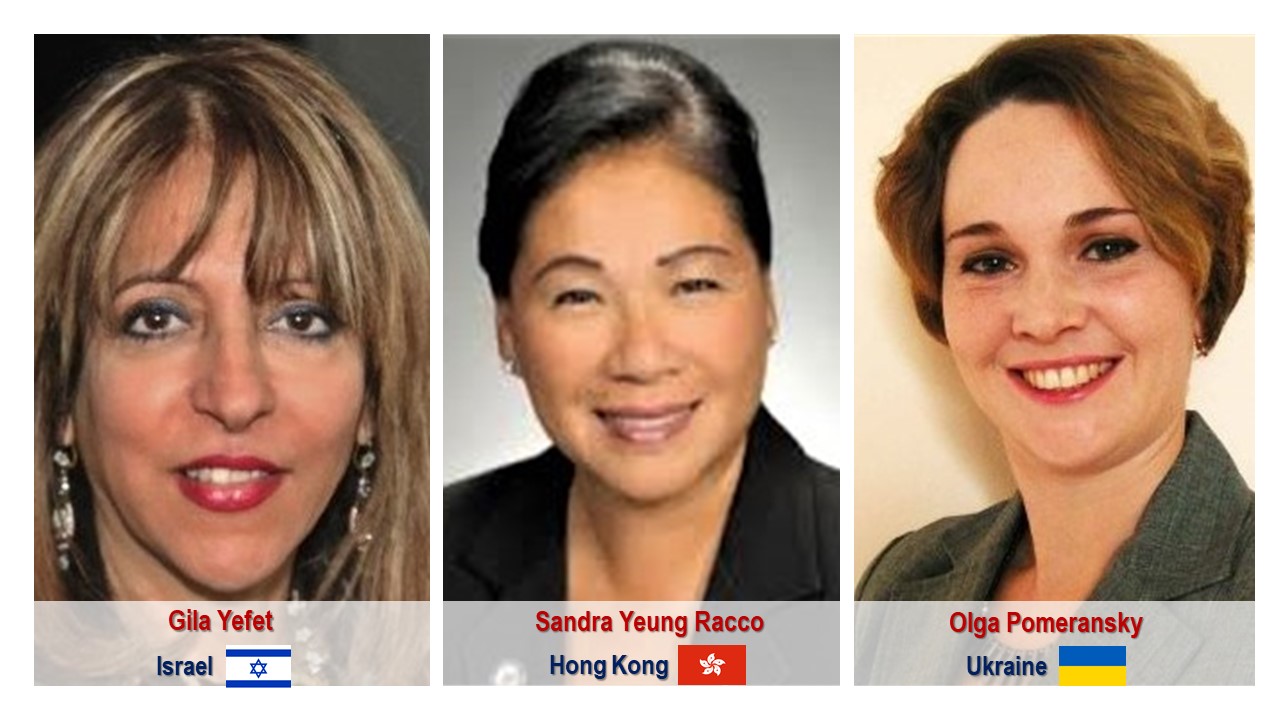 Sandra Yeung Racco, Vaughan Councillor 'My Community"
Sandra has worked tirelessly on behalf of her constituents for more than 13 years. During her four terms on Vaughan Council, she has been the driving force behind building new parks, increasing the number of arts and cultural initiatives and addressing the needs of youth and seniors and of great value, promoting business in Vaughan. Councillor Racco was born in Hong Kong and raised in Ontario has four children. Councillor_Racco #voteyeungracco
Olga Pomeransky, 'Learn from people for success'
Olga is a successful entrepreneur, a business woman, with a chain of four Bridal Stores operating in four major cities (Toronto, Etobicoke, Barrie and Hamilton). She is very passionate about helping fellow entrepreneurs and business professionals achieve success through personal growth and inspired motivation, enabling a life of purpose and long-term economic security. She is a humanitarian and mother of three https://www.bestforbride.com/
Gila Yefet immigrated to Canada from Israel at the age of 12. She is an Advertising Sales Executive at Ethnic Channels Group and has been a host of her TV show on the Israeli channel for the past ten years.
Gila is a pillar of our community; she is a Mediator, a legal support worker and a founder of "Women of Courage and Strength" - a support group for abused women. She is a motivational speaker and a life coach and is currently writing her first book. Her contribution spreads unto many different fields as she passionately dedicated
her life to helping those in need. http://www.ethnicchannels.com/advertising.php
Bring extra business cards so you can enter the draw to win Mentoring sessions with IWB Founding Members.