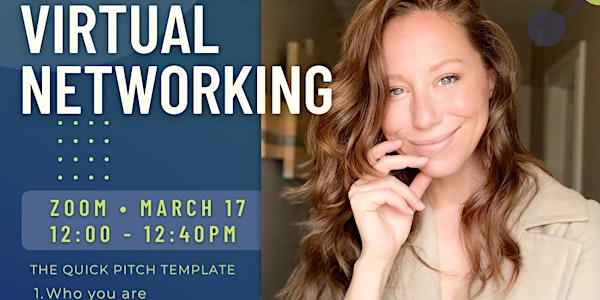 Networking for Entrepreneurs: St Patrick's Day Edition
Are you a Toronto Entrepreneur? Let's connect.
About this event
Join us on Zoom here:
https://us04web.zoom.us/j/74796987280?pwd=iB4AxEYCbUrE4cTrI0wiY98cnCnivs.1
Meeting ID: 747 9698 7280Passcode: 6yeeFy____
_________
Come meet new people and expand your connections with a fun virtual meet-up.
Each attendee will have 30 seconds for introductions, pitching or promotions.
Share your LinkedIn page to gain connections, and set-up meetings. You can also post your website or socials in the chat.
Overall, it will be a virtual lunch aimed at enriching our relationships and building new connections.
RSVP today to secure your spot.
Hosted by www.GlobalBusinessTraining.com