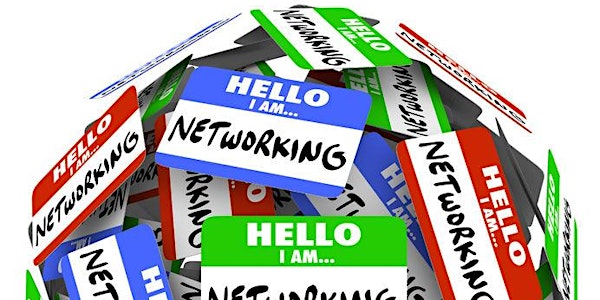 Networking for Success in Victoria (includes 1-on-1 strategy session)
Location
The Union Club of British Columbia
805 Gordon Street
Victoria, BC V8W 1Z6
Canada
Refund policy
Refunds up to 7 days before event
Description
This workshop is perfect for newcomers and local residents who want to develop their networking skills.
If you're between jobs, or want to look for new opportunities, or simply want to make new friends in Victoria, networking is a critical skill, yet many people have a strong aversion to the concept of networking. They may think it means being "salesy" or 'fake" and yet it doesn't have to be that way. It can be especially difficult for those of us who are introverts. I'll share my Ultimate Action Plan to help you to show up at networking events in a confident and authentic way. It will reduce your stress and change your perception of networking and you may find yourself looking forward to networking events rather than dreading them.
If you're looking for work in Victoria, networking is essential. You've probably heard of the unpublished job market, where up to 50% of the job opportunities in a city are never advertised – in Victoria it's more like 80-90%. Most positions are filled by word of mouth referrals and you'll want to network to meet other people and uncover unpublished opportunities that could be perfect for you.
This two and a half hour workshop will give you the tools and confidence to become a more effective networker, even if you've never done it before. If you're a newcomer, you may also find you make some good connections with local residents at the workshop and I'll unlock the secret to the many and varied organizations, places and events in Victoria where you can network.
In addition to the workshop, you'll enjoy a 1-on-1 telephone strategy session with your workshop leader to help you refine your 30 second introduction and zero in on the best places for you to network based on your goals.
Previous participants have shared that they enjoyed the open friendly environment, the small group format, the concrete handouts, resources and information and the authenticity of the workshop leader.
Here's what Shkendie Kaba, Founder and Owner of Kaba Immigration Services had to say about her experience:
"Sue's enthusiastic and passionate style made the whole experience exceptionally uplifting and motivating. She was so generous with her knowledge and practical tips on networking for success. The tools and resources she shared with us were beyond my expectations and I started using them right away."
If you have questions, please call Sue at 778-265-6880 or via email at SueMaitland@shaw,ca and she'll help you decide if this would be a beneficial event for you attend.
If you're a newcomer to Victoria, consider also attending Sue's free monthly information session "What you Need to Know About Moving to Victoria" or request a complimentary "Welcome to Victoria" phone call.