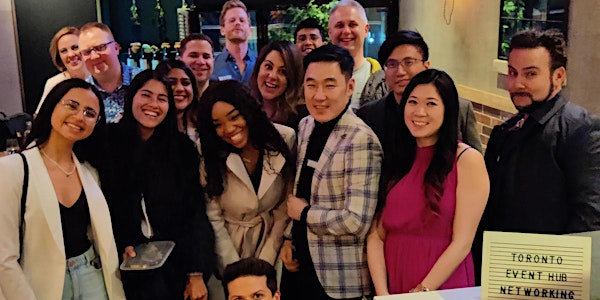 Networking Mixer for Toronto Entrepreneurs & Business Owners - July edition
Location
Rivoli
334 Queen Street West
Toronto, ON M5V 2A2
Canada
Come network & chat with fellow entrepreneurs in a casual, fun bar setting with your host, Andrea Lo (Toronto Event Hub).
About this event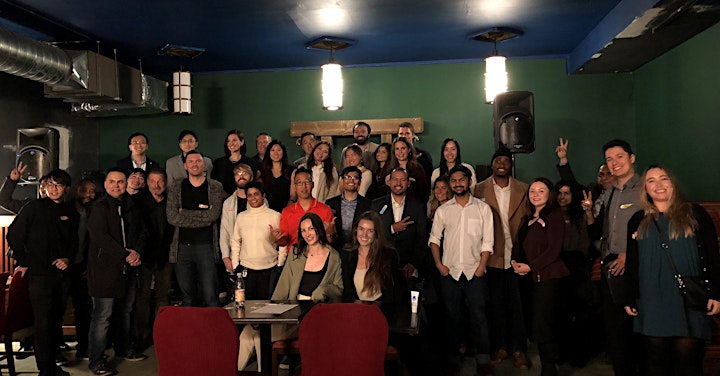 Having run the monthly networking events and socials for the Toronto Entrepreneurs & Startups Facebook group for over a year now, it was time to expand and offer my events & services to the greater community!
Join our event to meet other GTA business owners and entrepreneurs. Make new connections, grow your network, and create new opportunities.
Are you an entrepreneur, aspiring entrepreneur, intrigued by entrepreneurship, working on a project within your organization, looking to network with movers and shakers, or do your simply have a great idea but you are not sure what to do with it?
If this sounds like you - then you should definitely come join us for this event!
Format:
This event will feature a welcome and 30 sec intros from each attendee at the start, and then we do speed networking for about 45 minutes and the rest of the time will be open mingle time.
You don't want to be late and miss your chance to do your intro or miss hearing the other intros - this will help you figure out who you want to connect with further.
Our events typically bring together 20-50 attendees.
Watch this testimonial:
Why Speed Networking
We believe strongly in the power of networking and building relationships. It is one of the best ways to reach new people, build trusting relationships, and a lasting business. Speed Networking allows you to meet a lot of people in a short period of time and then decide who you want to follow up / connect more with afterwards.
FAQ's:
Who should join? You should join if you answer yes to 1 or more of these questions!
Do you want to expand your network/circle?
Are you looking for more business connections?
Are you looking for more customers / leads?
Do you want to connect with like-minded individuals?
Have you missed networking & developing new relationships?
Do you want to pitch your business to an engaged audience?

What do I need?
Apparel -smart casual - this is your personal brand so what you think is best/appropriate to meet other professionals
Your smile, positive attitude, and eagerness to network
Have your elevator pitch/intro handy - MUST NOT exceed 30 sec
Your (digital) business card
Pricing:
The cost is for the event organization and hosting. When there is some "skin in the game", we find the quality of the audience is higher.
Drop in rate will be $20.
There are NO refunds if you cannot make this event.
Why is there a cap on attendance?
For the best experience and a chance to connect with everyone - we need to make this a more intimate group setting. Please do not sign up and take up a spot if you don't think you'll make it.
EVENT SPONSORSHIP OPPORTUNITY
Get extra exposure & leads! Sponsorship includes:
2 tickets to the event
extra time for intros to promote your company
space to set up a promo table/banner at event
opportunity to offer a special / hand out swag for attendees
get mention on the email & this event page
receive the email list of attendees post-event
For ALL this, it's just $150 + HST which you can discuss and etransfer to Andrea at torontoeventhub@gmail.com (and save on the EventBrite fees)
Watch this quick video to see what our virtual & in-person events were like in 2021:
Andrea Lo - Event Planner & Host; Founder of Toronto Dating Hub & Toronto Event Hub
Andrea is a BIPOC entrepreneur. She is the founder, host and dating coach of Toronto Dating Hub, which was featured on CBC News, Toronto Star and Flow 93.5. She is the VP, Alumni & Student Engagement of the UTSC Management Alumni Association, as well as the co-organizer of the Toronto Entrepreneurs & Startups (TES) Facebook group (with over 8,000 members). Andrea organizes & hosts 4-5 events per month (find details at Toronto Event Hub).