Networking. Real Estate, Cryptocurrency. Impact investments + Mentorship
'Decide, Lead and Thrive' #immigrantwomeninbusiness
About this event
You are kindly invited to join us May 17th for Networking and Educational Seminar. This educational seminar will provide you with knowledge to meet the challenges we face, and accelerate the growth to meet best potential.
IWB Seminars are lead by practical hands on people, self-made successful entrepreneurs and superior leaders socially conscious, ethical and kind.
The format - educate & inspire
Canada is a land of immigrants. Their extraordinary journeys and accomplishments strengthen our democracy and help the nation progress in countless ways. And their powerful stories enrich our society. Join us to connect, learn, engage … benefit from training, advice, support.
5:45 – Speed Networking. Welcoming Remarks - Inspirational Speeches by Entrepreneurs, Leaders (everyone will have an opportunity to speak)
6:15pm – Eszter Sebok, 'Decide, Lead and Thrive'
6.25pm: Peter Ratnikov. 'Why, what and how to invest in cryptocurrencies
6.35pm: Arnella Renda-Tarantino. 'Specific to immigrants "The Key Benefit of Real Estate for Retirement'
6.45pm: Stephen Clarke. 'Impact investing | Attractive returns, big impact‎'
6.55pm: Maria Carolina Ojeda. 'How and Why to take charge in becoming financially literate '
Eszter Sebok (Hungary), 'Decide, Lead and Thrive' -  Where & what to buy - Having sufficient capital and great financing - Having skills and time to run your real estate investment like a business.- Tips on how to: 1. Start small 2. Think big 3. Understand the economics, then find a mentor 4. Learn, then earn 5. Start today 6. Profit is in the purchase. http://immigrantwomeninbusiness.com/founding-members/eszter-sebok/
Arnella Renda-Tarantino (Italy). Very proficient in negotiating skills when Buying or Selling Real Estate is my passion. Helped many First Time Buyers get into the market when everyone else was running away from it. Worked on many Commercial deals in the late '80's when Mississauga was still in the infant stages. www.arnellarenda.com
Peter Ratnikov, Cryptocurrency Expert and Consultant
Why, what and how to invest in cryptocurrencies
How To Invest In Cryptocurrency Without Risking Too Much
How to start investing in cryptocurrency with just $100
Peter is serial entrepreneur, since an early age has demonstrated that "Taking Action" is the only way to realize your dreams. As a Millennial he has spent the last ten years immersed in complex internet-based technology solutions. In 2015 Peter discovered BitCoin, immediately realizing the huge potential and since then he has been on a mission to educate people and committed to put Canada at the centre of this disruptive, innovative technology trend. https://ca.linkedin.com/in/peterratnikov
Stephen Clarke. Impact investing | Attractive returns, big impact‎ Big problems require bold solutions. Impact investing is a powerful new force in the fight against society's toughest challenges, like persistent poverty, chronic ill health and environmental destruction. At this event you will learn about innovative ways for investors to fund social enterprises and charities with investments that create both a financial return for them and a dividend for society. https://www.rtggroupinc.com/ rtgsocialimpactchallenge.com/
Maria Carolina Ojeda (Venezuela). 'Journey from Venezuela to Canadian Dream' Canada's leading female financial figurehead. Her determination stems from the clarity in her driving force, which is to make positive transformation in people, businesses and community. https://immigrantwomeninbusiness.com/founding-members/maria-carolina-ojeda/
This event will be conducted via the Zoom platform. To Join: https://us02web.zoom.us/j/83548612296?pwd=ZStaSlU0N2tOeFY3SFYzTmM0Mkkvdz09 Meeting ID: 835 4861 2296 Passcode: 493263 Find your local number: https://us02web.zoom.us/u/kcxTxHsqDr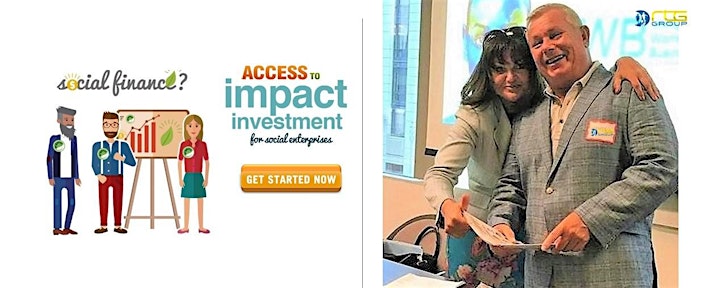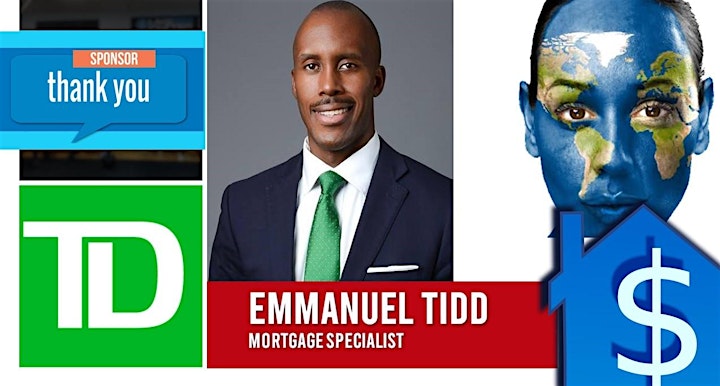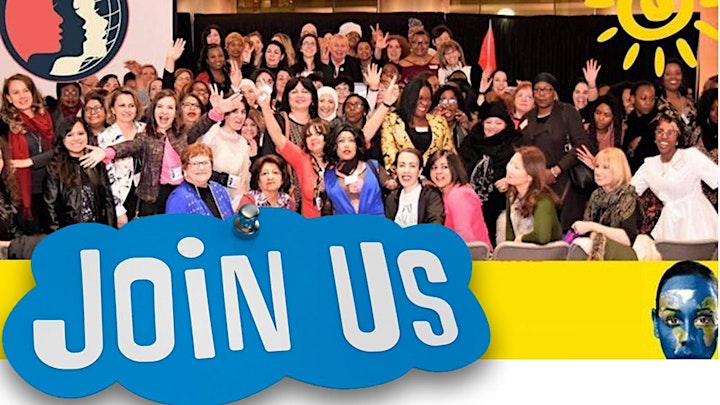 Organizer of Networking. Real Estate, Cryptocurrency. Impact investments + Mentorship
IWB is a non-profit social enterprise association. IWB specializes in integrated multicultural joint ventures that help organizations, governments and private corporations engage and connect with Canada's diverse ethno-cultural communities to build profile and brands. Our members are committed to improving the world through positive leadership, compassion and dedication to learning, growing and giving. http://immigrantwomeninbusiness.com