Description
Powered by ChangeConnect.ca, Sales Connect presents a professional experience for Recruitment and HR professionals looking to connect with sales professionals. We look to generate interest in sales roles amongst people and help them learn some of the basic skills of the trade - whether you are a fresh grad, career switcher or a seasoned sales professional.
THIS EVENT IS EXCLUSIVELY DESIGNED FOR:

- Recruiters working in Staffing Firms looking to fill sales positions
- Corporate/In-House Recruiters to fill sales positions
- Staffing Firm Owners to fill sales positions
- Business Development Managers to fill sales positions
- Job seekers in the area of sales (business development, account management, customer success manager, sales management, etc.)
Sales is about relationship-management, people-management, problem-solving; sales is the art of taking keen interest in someone and solving his / her problems. Let's fill the sales recruitment funnel together.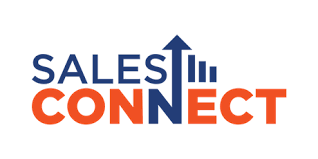 ---
THE DETAILS
- WHEN: Thursday, September 19th, 2019 (ongoing 3rd Thursdays of every month)
Recruiter fee $35 ~ follow this link to register https://www.eventbrite.ca/e/staples-x-change-connect-september-networking-sales-connect-tickets-68834695427
---
What is Spotlight?
We know that staying up to date on today's big ideas and tomorrow's big trends is a job in and of itself.
As the world's first working, learning and growing store – we are excited to introducing Spotlight: a new community gathering and learning space. Spotlight will engage communities with knowledgeable experts to both inspire, inform, motivate and educate.
Spotlight is a space accessible to persons that use mobility devices. We encourage people from all backgrounds to participate in our public programming