A 3 part Neurographic Art workshop series with Neurographic lines style, Smooth/popular style and Neurographic tree style
About this event
The Brain Injury Association of York Region is pleased to present a 3-session bi-weekly Neurographic Art Workshop series.
Hosted by Salima Andany, Expressive Arts Facilitator, Clinical Social Worker & founder of Paint It Out! Therapeutic art
--
A creative art form that stimulates new neural pathways by combining art and psychology. Through a meditative process based on mindfulness, you can create beautiful works of art.
Neurographic art is a simple way to work with the subconscious mind through drawing, transforming one's stress and fear by drawing freeform lines and then later using an algorithm to transform the stress into a beautiful work of art. Neurographic Art combines art, art therapy, science and psychology.
In this workshop you will learn about:
An introduction to Neurographic Art
What are neurographic lines?
What are smooth lines or the popular style?
--
Participants will need a combination of the following items:
Mixed-media paper,card stock or watercolour paper (any size larger than 8x10')
Non-bleeding thin black pen (micron or sharpie)
Coloured pencils
Water colour pencils
Magic markers
Paint palette or paint tubes
Small round paint brush if using paints
--
Week 1 (May 26) - Neurographic Lines style
Week 2 (June 9) - Smooth/Popular style
Week 3 (June 30) - Neurographic Tree style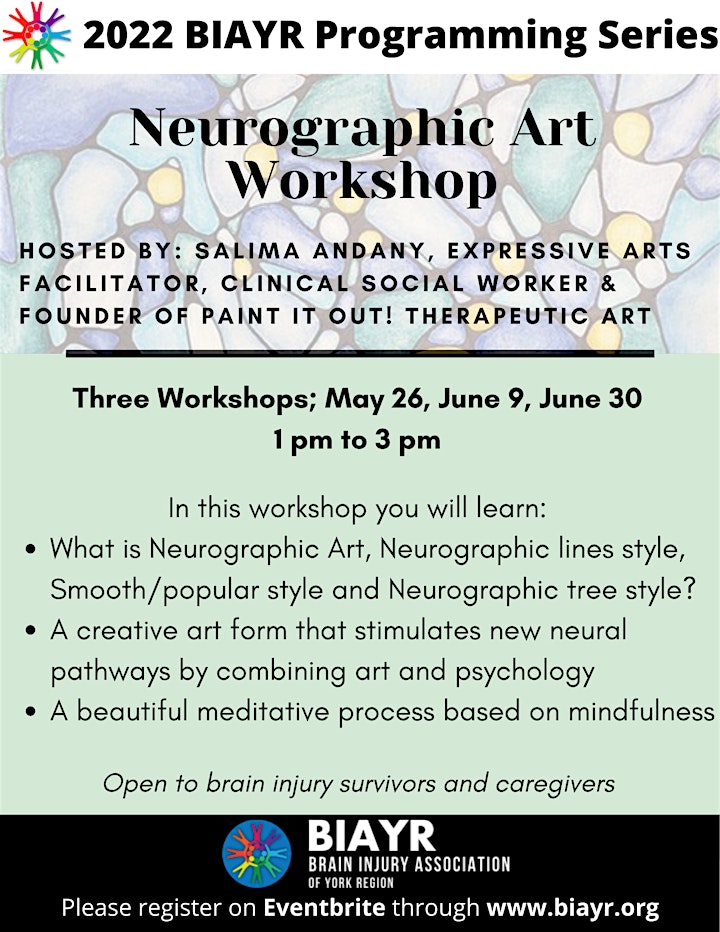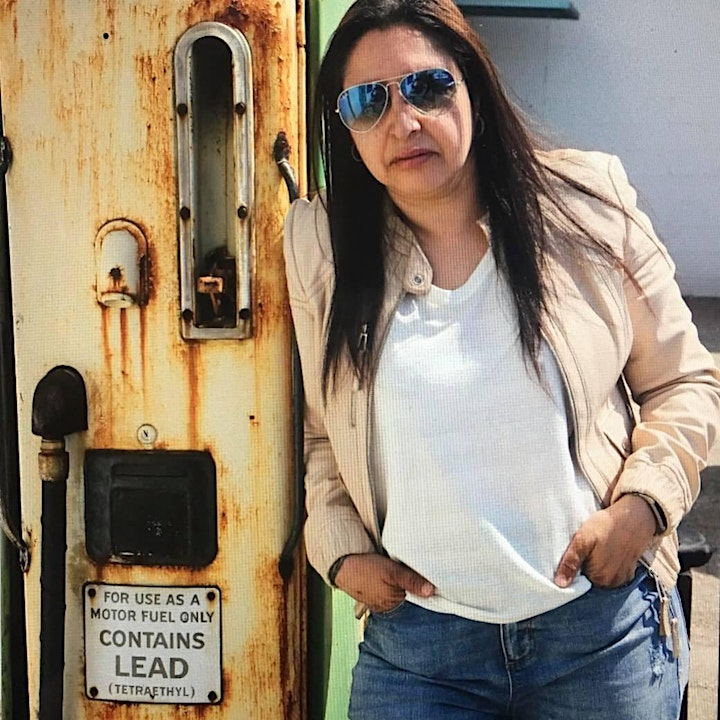 About Salima Andamy:
Salima Andamy is an Expressive Arts Facilitator, Clinical Social Worker & founder of the therapeutic art group, Paint It Out! Drawing from her personal experiences of trauma and using art to heal and overcome, Salima approaches exploration from a person-centered approach supporting participants through the journey of self.