Event Information
Location
Montreal Neurological Institute
3801 Rue Université, Montréal, QC
De Grandpre communication center
Montreal, Quebec H3A 2B4
Canada
Description
Montreal is uniquely positioned to take the lead in "Big Brain Data"! However, we need to look beyond the university to develop an ecosystem for innovation. As a result, NeuroTechMTL is organizing 4 interactive events with talks & panels to educate and inspire the future neuro-innovators.
---
Montreal est uniquement positionnée pour être un leader des données du cerveau! Pour ce faire, nous devons regarder au-delà du système universitaire pour développer un écosystème propice à l'innovation. C'est pourquoi, NeuroTechMTL organise 4 événements interactifs avec des présentations de chercheurs rennomés, d'étudiants gradués ainsi que des tables rondes pour éduquer et inspirer les prochains neuro-innovateurs.
Event #1: Applied Research
For our first event, we will be showcasing NeuroTech Labs, Researchers & Grad Students in Montreal focusing on applied research & technology transfer.
---





Alan Evans: Director of the McGill Centre for Integrative Neuroscience, James McGill Professor in Neurology and Neurosurgery.

Professor Alan Evans did his PhD in biophysics at Leeds University in the UK, studying 3D protein folding. He spent 5-year at Atomic Energy of Canada, working on the physics and analysis of PET images.In 1984, he moved to the Montreal Neurological Institute (MNI) at McGill where his research interests include multi-modal brain imaging with PET and MRI, structural network modelling and large-scale brain databasing.
He has published 581 peer-reviewed papers (ISI h-index = 118 ; Google h-index =179) and has held numerous leadership roles, most notably as Director of the McConnell Brain Imaging Centre (BIC) during the 1990's. Dr. Evans is a founding member of the International Consortium for Brain Mapping (ICBM). He was one of the founders of the Organization for Human Brain Mapping (OHBM), serving in numerous positions on the OHBM Council since 1995. He chaired the 4th International Conference on Human Brain Mapping in 1998 and is OHBM Chair for 2016-2017. In 2003 he received a CIHR Senior Scientist Award. In 2014, he was awarded the national Margolese Prize for Research into Human Brain Disorders, the Vezina Prize for Québec Neuroradiology and recognition as a Highly Cited Scientist (top 1%) for Neuroscience and Behaviour (102,816 citations, Google Scholar). In 2015, he was inducted as a Fellow of the Royal Society of Canada.
---



Caroline Paquette: McGill University - Director of the
Human Brain Control of Locomotion Lab
Dr. Caroline Paquette is an Assistant Professor in the Department of Kinesiology and Physical Education at McGill University. She holds a PhD in Rehabilitation Science from McGill University and completed a first post-doctoral fellowship in Neuroscience at the Oregon Health and Science University in Portland, Oregon and a second post-doctoral fellowship in Neurology at the Lady Davis Institute for Medical Research – Jewish General Hospital in Montreal.
Dr. Paquette's research focuses on how the human brain controls locomotion. Specifically, she uses brain imaging to better understand the neural correlates of locomotion in the normal and lesioned brains by studying Parkinson's disease and stroke models. She uses the latest technology in brain stimulation to assess and develop preventive programs to potentially improve or maintain mobility.
---

Reza Farivar: Lab Director for the Farivar lab for Cortico-Cortical Communication and Processing, McGill University, Canada Research Chair in Integrative Neuroscience

Some problems can only be solved by changing your perspective. Understanding the brain's complexity requires that you consider many perspectives all at once. As a postdoctoral researcher, Dr. Reza Farivar was exposed to the power of integrating multiple domains to advance brain research—specifically, how transplanting methods and models between fields opens up new ways of measuring brain functions. That experience motivates his integrative approach.
As Canada Research Chair in Integrative Neuroscience, Farivar is helping guide the way through the brain's intricate mechanisms for vision by creating tools and models that span disciplines. The many processes going on in the brain at any given moment can each be measured with different tools and techniques. Farivar's lab is integrating all of this diverse information into one coherent picture.
His lab combines behavioural measurements and neuroimaging, neurophysiology in animal models, brain stimulation, rehabilitation research, computational modeling, and MRI hardware development. This approach is revealing the mechanisms of brain function during visual processing, as well as their failure in disease. His team incorporates studies of traumatic brain injury and amblyopia (impaired vision) to develop better models and treatments for these disorders.
---
Agenda:
3:30 PM - Doors Open + Networking
4:10 PM - Opening Words
4:25 PM - Speaker: Dr. Alan Evans

4:40 PM - Speaker: Dr. Reza Farivar
4:55 PM - Lightning Talk
5:00 PM - Break
5:15 PM - Lightning Talk
5:20 PM - Speaker: Dr. Caroline Paquette

5:35 PM - Panel Discussion
6:00 PM - Lightning Talks
6:20 PM: Networking
---
Thank you to our Sponsors: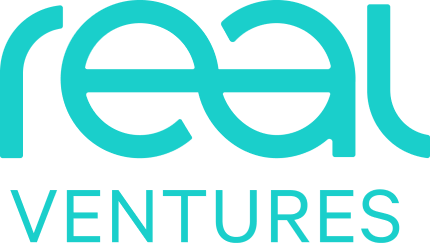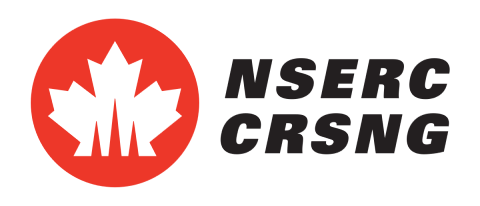 We acknowledge the support of the Natural Sciences and Engineering Research Council of Canada (NSERC). Cette événement est en partie financé par le Conseil de recherches en sciences naturelles et en génie du Canada (CRSNG).
Thank you to our awesome venue: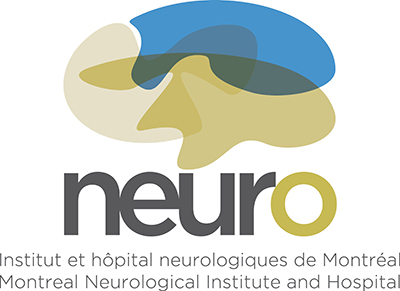 Date and time
Location
Montreal Neurological Institute
3801 Rue Université, Montréal, QC
De Grandpre communication center
Montreal, Quebec H3A 2B4
Canada