| | |
| --- | --- |
| Neurovascular Connections - Ottawa 2016 | |
Event Details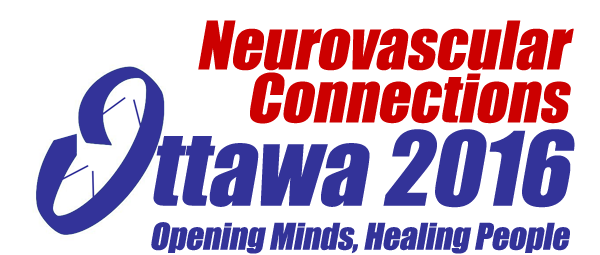 Ottawa Ontario Canada
Oct 15-16, 2016

6th Annual Conference of the Canadian Neurovascular Health Society 



This conference is now completed. Please acquire your DVD copy above (conference attendees automatically receive a copy).
On October 15 and 16 we heard top researchers and medical practitioners present the latest research to help optimize neurovascular health. This was the 6th annual conference hosted by the Canadian Neurovascular Health Society. Our mission is to bring researchers, practitioners, and policy makers together with patients so patients can make informed decisions about their health. Neurovascular health affects every one of us, but is of particular importance for those dealing with the challenges of Multiple Sclerosis, Vascular Dementia, Alzheimer's Disease, Chronic Fatigue Syndrome, Parkinson's Disease, Migraine, Traumatic Brain Injury (TBI), and Irritable Bowel Syndrome, amongst other diseases and symptoms.
Hear research and practitioner specialists outline the latest research and therapies especially useful for people with:
♦ MS ♦ Vascular dementia ♦ Parkinson's ♦ Migraine ♦ TBI ♦ Chronic fatigue / pain ♦ Neurodegenerative symptoms

Learn about:
> Vascular forces driving inflammation and cell damage in our brains
> Latest high definition magnetic resonance imaging research
> The gut-brain axis and fecal microbiota transplants (FMT)
> Neuroplasticity (brain recovery), TBI, and the PoNS device
> Damaging effects of inadequate nutrition, food sensitivities and candida
> Use and application of photomodulation (Low Level Laser Therapy)

Location: Hilton Garden Inn Ottawa Airport, Ottawa Ontario -- just 3 minutes from Ottawa International Airport!
Included in conference fee:
* All conference sessions (Saturday afternoon; full day Sunday)
* Professional video recording of all sessions (including shipping), allowing you to watch the sessions again and again
* Practitioners attending may request certificate of attendance to apply for professional development and education credits, if applicable
* Sunday buffet lunch
* Free Parking for conference attendees
* Free hotel shuttle from Ottawa International Airport (shuttle is not accessible) Airport is ~1.5 km from hotel.
The Canadian Neurovascular Health Society is committed to making our events accessible to everyone. If you are unable to afford the full registration fee, please email Landon Schmidt to apply for a full or partial ticket subsidy.
Event Details
Conference Speakers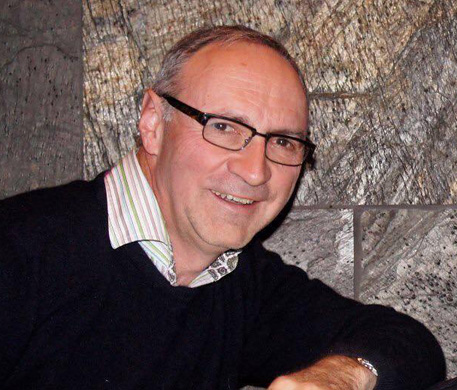 At 42, Dr. Code was at the height of a successful and challenging career in Anesthesiology when a Neurologist diagnosed the symptoms that had plagued him for fifteen years as progressive Multiple Sclerosis, an autoimmune disease where the immune system attacks the central nervous system (brain, spinal cord and optic nerves), often resulting in severe pain and neurological deterioration. Because treatment options were extremely limited in the traditional medicine model, Dr. Code lost his hospital privileges and could no longer work in the field of Anesthesiology. It was not until 1997, while attending a conference entitled Complimentary & Alternative Medical Choices for Multiple Sclerosis that Dr. Code began to have hope. He immediately gave up wheat and experienced an improvement in his symptoms. Dr. Code began to investigate the integration of organic foods, vitamin supplements and other holistic wellness regimens to facilitate his healing process. It was his own progression over the next few months that drove Dr. Code's passion in Integrative Medicine, an approach to medicine that encompasses both convention treatments but also combines natural medicine paradigms. Recently, Dr. Code has completed a 2-year fellowship at the renowned College of Medicine, University of Arizona, founded by Dr. Andrew Weil. His areas of study include; Nutrition, Ayrvedic (Indian) Medicine, Traditional Chinese Medicine, Homeopathy, Osteopathy, and Herbal Medicine, and is one of the leading experts in Glutathione, the master antioxidant that is vital to the detoxification process and often depleted in people suffering most chronic disease. Dr. Code is CNHS' Medical Director.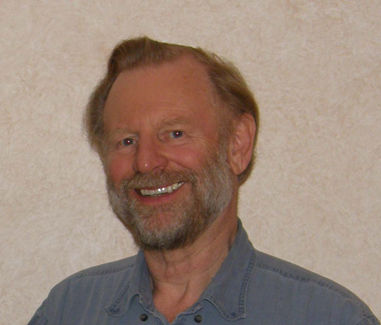 Dr.Bernhard Juurlnk will present his latest paper, "Is there a pulse wave encephalopathy component to multiple sclerosis?" (Juurlink B. H. J. Is there a pulse wave encephalopathy component to multiple sclerosis? Current Neurovascular Research. 2015;12(2):199–209. doi: 10.2174/1567202612666150311113205. )
Abstract: The dominant hypothesis in multiple sclerosis is that it is an autoimmune disease; however, there is considerable evidence that the immune attack on myelin may be secondary to a cytodegenerative event. Furthermore, the immune modulating therapies longest in clinical use, although modulating the frequency and severity of exacerbation, do not affect long-term progression towards disability. Clearly alternative perspectives on the etiology of multiple sclerosis are warranted. In this paper I outline the commonalities between idiopathic normal pressure hydrocephalus and multiple sclerosis. These include decreased intracranial compliance as evidenced by increased cerebrospinal fluid volume and velocity of cerebrospinal fluid flow through the cerebral aqueduct; increased ventricular volume; periventricular demyelination lesions; increase in size of Virchow-Robin spaces; presence of Hakim's triad comprised of locomotory disabilities, cognitive problems and bladder control problems. Furthermore, multiple sclerosis is associated with decreased arterial compliance. These are all suggestive that there is a pulse wave encephalopathy component to multiple sclerosis. There are enough resemblances between normal pressure hydrocephalus and multiple sclerosis to warrant further investigation. Whether decreases in intracranial compliance is a consequence of multiple sclerosis or is a causal factor is unknown. Effective therapies can only be developed when the etiology of the disease is understood.
Dr Bernhard H J Juurlink received his Ph.D. in developmental biology from McMaster University in 1975. He did post-doctoral studies in neuroscience and joined the Department of Anatomy & Cell Biology in the College of Medicine at the University of Saskatchewan. He taught there for 30 years and also held administrative positions. From 2008 to 2011 he was a founding faculty member of the College of Medicine at the newly-established Alfaisal University in Riyadh, Saudi Arabia. Dr. Juurlinks major research program revolved around examining how cells and tissues respond to disturbances in their environments and became very interested in oxidative stress and inflammation. For many years his research focussed on neurological disorders such as stroke, multiple sclerosis, spinal cord & brain injury, overcoming drug resistance in cancer cells, imaging brain cancer and treating brain tumours in animal models using synchrotron-derived x-rays. A major thrust of his research over the past 15 years has been delineating how dietary phase 2 protein inducing phytochemicals (Nrf2 activators) can decrease oxidative stress and inflammation in a variety of chronic disease models.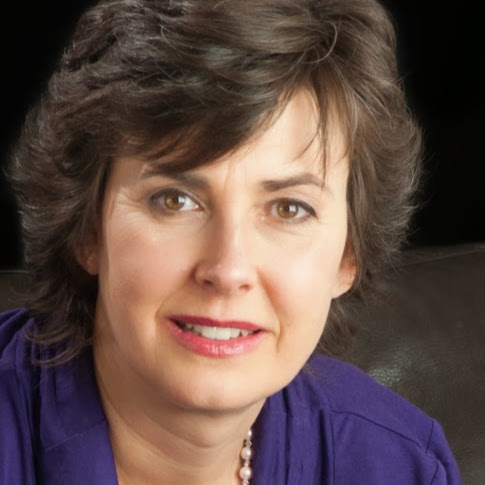 Dr. Teri Jaklin will address current understanding of neuroplasticity, the ability of the brain to reorganize its pathways to recreate both structure and function. Neuroplasticity radically reverses ages of scientific dogma. Neuroscientists now confirm that mental processes alter the physical structure of our brain and that functional impairments can be reduced with practice, even in patients with substantial damage. Dr. Jaklin will discuss the role of neuroplasticity in MS and neurological disease, as well as the use of a portable neurostimulation device (PoNS) in MS and TBI recovery.
An experienced Naturopathic Doctor, Dr. Teri Jaklin is an enthusiastic student of the healing power of nature, and a person's ability to access their own healing potential. While her personal experience, clinical and academic work have culminated in a special interest in the treatment and management of Multiple Sclerosis, Women's Health, and Complex Chronic Illness, she remains a dedicated general practitioner who enjoys applying naturopathic philosophy and care to people with every nature of health concern. With a diagnosis of her own, Dr. Jaklin has been active in the MS community since the mid 80's. Today she coaches individuals and groups on living well with MS and, individually, treats people with MS to reduce the impact of the disease on their lives. Prior to retraining as an ND, Teri spent 15 years in the frantic world of corporate public relations where she learned first-hand the challenges that corporate life brings to maintaining a balanced life. Dr. Jaklin is a proliferative writer and has contributed to numerous journals and expert blogs. As an accomplished speaker she uses humor and interaction to provoke thought and stimulate open discussion. Each session is designed to engage audiences and empower individuals to make choices that positively impact the quality of their lives everyday. Dr. Jaklin's speaking engagements include keynote addresses, corporate seminars, and healthcare symposiums. Dr. Jaklin has been recognized by her peers in the Ontario Association of Naturopathic Doctors as new practitioner of the year (2002) and is the recipient of an OAND leadership award (2011). Dr. Jaklin is on CNHS' Board of Directors.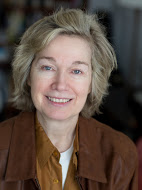 Dr. Lucinda Sykes will give a presentation on the clinical evidence and application of mindfulness to combat disease. Dr. Sykes will also offer a mindfulness training session to those interested following Saturday's main conference program (approx. 5:30 PM).

Lucinda Sykes M.D. is the founder and director of Meditation for Health clinic and has taught Mindfulness-Based Stress Reduction (MBSR) in Toronto since 1997. Dr. Sykes received a B.Sc. (with distinction) from the University of Alberta, and an M.D. (with honors) from the University of Toronto. She began general practice at a family medicine clinic in Toronto, but she has limited her medical practice to GP Psychotherapy since 1982. A former board member of the General Practice Psychotherapy Association, Dr. Sykes was also active in the GPPA's professional education and conference committees and has frequently presented on topics of mindfulness and medicine at the GPPA's annual conferences. Her contribution to the GPPA was recognized when she received the GPPA's 2010 Theratree award. In 2015, Dr. Sykes presented twice at the Zurich Jung institute on topics of body awareness in symbol amplification and body awareness in trauma recovery.
Elizabet Nalvarte, PhD
(Photo coming soon)
The Damaging Effects of Food Sensitivities and Candida on Neurological and Other Disease Symptoms

Elisabet Nalvarte, Ph.D., joined The Great Plains Laboratory in 2013, where her primary roles are supervising the IgG food allergy testing and directing the development of new methods for this testing.
She has been an active member of the American Board of Toxicology since 2010. Before joining The Great Plains Laboratory, she worked for the University of Missouri-Kansas City School of Pharmacy, the University of Kansas Medical Center, and XenoTech LLC. Dr. Nalvarte has been involved in numerous collaborative research efforts under NIH funding and directed a laboratory for toxicological assessment of medical devices applying ISO 10993 guidelines. She has over 15 years of experience in applied toxicology focusing on the immunological effects of inflammation and sensitization caused by xenobiotics (foods, drugs, environmental toxins, nanomaterials, and biomaterial leachates).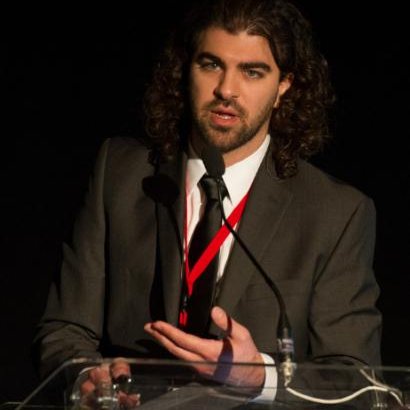 We are delighted to be joined once again by one of Dr. Mark Haacke's research collaborators to share the latest research coming out of this team's groundbreaking work. Dr. Haacke sends his regrets that he will be traveling out of the country and unable to attend this year's conference. He is, however, enthusiastic about sending Sean Sethi in his place.

Sean will speak about Using MRI to Demonstrate Venous Flow Abnormalities and Iron Deposition in Parkinson's Disease. He will discuss the various MR imaging sequences and post-processing methods to observe extracranial venous flow and grey matter iron content in PD. They have some exciting results from a few sites that they collaborate with.
Sean Sethi is a researcher with MR Innovations, Inc — a data processing company owned by renowned MR physicist, Dr. E. Mark Haacke.  Sean has co-authored papers related to CCSVI in the field of MRI and is currently part of a grant to develop in-house MRI software SPIN.  He has earned a Master's degree from Wayne State University in Biomedical Engineering with focuses on imaging and tissue engineering.  Prior to that, he earned his Bachelor's degree in Finance from Michigan State University.

Specialized in:
- Cerebral Microbleed detection in MRI
- Susceptibility Weighted Imaging (SWI)
- Susceptibility Weighted Imaging and Mapping (SWIM)
- Phase Contrast Flow Quantification (PCFQ)
- Venography including contrast-enhanced (CE) and time-of-flight (TOF) MRA
- Perfusion Weighted Imaging (PWI)
- Diffusion Weighted Imaging (DWI) and Diffusion Tensor Imaging (DTI)
- T1, T2, and T2* Weighted Imaging

2014 research paper: Jugular Venous Flow Abnormalities in Multiple Sclerosis Patients Compared to Normal Controls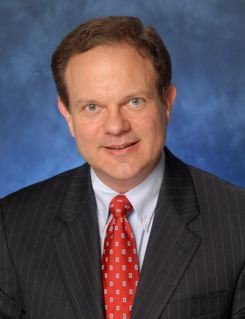 Dr. Louis Cady will present Optimized Neurovascular Aging. At the end of this presentation, the informed practitioner as well as layperson will be able to:
Identify the importance of nutrients, omega 3 fatty acids, and optimal nutrition on brain health

Be aware of the powerful negative effects of obesity on brain and neurovascular health.

Understand a quick review of the literature on antioxidants and their impact on brain health and general health.

Be exposed to three different ways to measure antioxidant and nutritional health

Review the "Seven Secrets of Optimizing Neurovascular (and Body) Health"
 Citations which will be referenced:
Ames, BN.   Low micronutrient intake may accelerate the degenerative diseases of aging through allocation of scarce micronutrients by triage. Proc Natl Acad Sci U S A. 2006 Nov 21;103(47):17589-94. 

Bailey RL et al. Examination of vitamin intakes among US adults by dietary supplement use. J Acad Nutr Diet. 2012 May;112(5):657-663.e4. doi: 10.1016/j.jand.2012.01.026. Epub 2012 Apr 25. 

Berr C, et al. Selenium and cognitive impairment: a brief-review based on results from the EVA stdy. Biofactors. 2012 Mar-Apr;38(2):139-44. doi: 10.1002/biof.1003. 

deJager CA, et al. Cognitive and clinical outcomes of homocysteine-lowering B-vitamin treatment in mild cognitive impairment: a randomized controlled trial.Int J Geriatr Psychiatry. 2012 Jun;27(6):592-600. doi: 10.1002/gps.2758. Epub 2011 Jul 21. 

Eliassen, AH et al. Circulating carotenoids and risk of breast cancer: pooled analysis of eight prospective studies. J Natl Cancer Inst. 2012 Dec 19;104(24):1905-16. doi: 10.1093/jnci/djs461.

Fletcher KM , Fairfield KM. Vitamins for chronic disease prevention in adults: clinical applications. JAMA

.

2002 Jun 19;287(23):3127-9.
Fulgoni VL et al. Foods, fortificants, and supplements: Where do Americans get their nutrients? .

J Nutr.

2011 Oct;141(10):1847-54. doi: 10.3945/jn.111.142257. Epub 2011 Aug 24. 

Houston, M. The role of cellular micronutrient analysis, nutraceuticals, vitamins, antioxidants and minerals in the prevention and treatment of hypertension and cardiovascular disease. Ther Adv Cardiovasc Dis. 2010 DOI: 10.1177/1753944710368205

Mayne ST et al. Resonance Raman spectroscopic evaluation of skin carotenoids as a biomarker of carotenoid status for human studies. Arch Biochem Biophys. 2013 Nov 15;539(2):163-70. doi: 10.1016/j.abb.2013.06.007. Epub 2013 Jun 30. 

McCann, J, Ames BM. Adaptive dysfunction of selenoproteins from the perspective of the 'triage' theory: why modest selenium deficiency may increase risk of diseases of aging. FASEB J. 2011 Jun;25(6):1793-814.  

Ramirez-Velez, et al. Non-invasive assessment of β-carotene levels in the skin of Colombian adults. Endocrinol Nutr. 2012 May;59(5):304-10. doi: 10.1016/j.endonu.2012.03.001. Epub 2012 Apr 13. 

Rathod RS et al. Effect of vitamin B12 and omega-3 fatty acid supplementation on brain neurotrophins and cognition in rats: A multigeneration study. Biochimie. 2016 Aug 26.

Ronan, L et al. Obesity associated with increased brain age from midlife. Neurobiol Aging. 2016 Jul 27;47:63-70.

Smith AD et al. Homocysteine-lowering by B vitamins slows the rate of accelerated brain atrophy in mild cognitive impairment: a randomized controlled trial. PLoS One. 2010 Sep 8;5(9):e12244. doi: 10.1371/journal.pone.0012244.

Taube, G. Why We Get Fat. Random House, 2010.

Transcriptional Biomarkers of Mitochondrial Aging and Modulation by Cordyceps Sinensis Cs-4. Gordon Research Conference, Biology of Aging, Determinants of Health-Span: From Cells to Humans, August 22-27, 2010. Les Diablerets Conference Center, Les Diablerets, Switzerland.
Louis Cady, MD, brings with him a wealth of information that he so willingly shares in his sessions. Dr. Cady obtained his medical degree in 1989 from the University of Texas Medical Branch in Galveston, Texas. He then trained in psychiatry at the world-famous Mayo Clinic, beginning his practice of child, adolescent, adult, and forensic psychiatry in Evansville, Indiana in 1993. Dr. Cady's main clinical focus is in helping patients achieve total wellness and optimum levels of performance through the integration of mind and body for peak performance. Both entertaining and informative, Dr. Cady regularly presents to practitioners on topics ranging from "This is your Brain on Thyroid," "New Adventures in Food Allergy Testing:  What Your Conventional Colleagues Don't Know Could Hurt Them (and Your Patients),"  "The Physician in Spite of Himself – The Pathway toward Enlightened, Integrated and Holistic Practice" and "Killer Drugs and the Supplement Academy Award Winners: How to Avoid Killing Your Patient with a Drug-Drug or Drug-Supplement Interaction." 



Dr. Chuck Dumont will present on Homeopathy: An untapped source for Treatment of Multiple Sclerosis and Neurovascular Disorders

Homeopathic medicine has been in use for more than 200 years, and is used worldwide, especially in Europe and India.  Cited by the World Health Organization (WHO Traditional Medicine Strategy 2000-2005); homeopathy is one of the systems of traditional medicine that should be integrated worldwide with conventional medicine in order to provide adequate global health care. (WHO Traditional Medicine Strategy 2000-2005).  Many medical conditions including chronic conditions can be effectively treated or their symptoms ameliorated by homeopathic medicines.  They can be used alone or along with conventional drugs.  They have a particular advantage of being extremely safe, non-toxic, without adverse effects or drug interactions.  This presentation will explain what homeopathy is, how it works and explore the potential benefits for the treatment of Multiple Sclerosis and other related Neurovascular Disorders.

Dr. Dumont is a board certified pediatrician practicing Pediatric Integrative Medicine (Complementary Alternative Medicine) at the Raby Institute for Integrative Medicine at Northwestern, LLC in Chicago (USA).  Previously he was associate professor of pediatrics at Loyola University medical center.  At Loyola he was director of the pediatric integrative medicine program, medical director of pediatric nutrition and director for the Pediatric Cystic Fibrosis Center.  For over 16 years he has been the medical director of the Easter Seals DuPage Feeding Clinic.
Practicing Integrative medicine for over 20 years Dr. Dumont is board certified in Integrative medicine through the American Board of Integrative Medicine (ABIoM), American Board of Integrative and Holistic Medicine (ABIHM) and Medical Acupuncture through the American Board of Medical Acupuncture (ABMA).  He has had formal training in other areas including: mind/body medicine at the Harvard Mind/Body Institute; medical hypnosis through the American Society of Clinical Hypnosis and the Society of Behavioral and Developmental Pediatrics; functional medicine through the Institute for Functional Medicine; Homeopathy through the American Institute of Homeopathy and the Center for Education and Development of Clinical Homeopathy (CEDH).  He is currently a senior teacher in the CEDH homeopathy training program for physicians.  He has extensive experience in many areas of Integrative Medicine and has lectured nationally and internationally on the subject.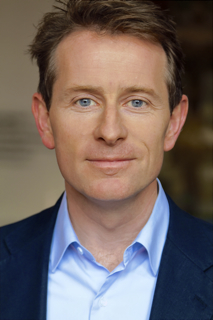 James Carroll will be speaking about Use and Application of LLLT (Low Level Laser Therapy) / Photobiomodulation in Multiple Sclerosis. While we wait for a full description of Dr. Carroll's expanded (2 hour) session, you can get a 14 minute preview by watching his presentation to the Global Health Impact Forum, 6th May 2014: LINK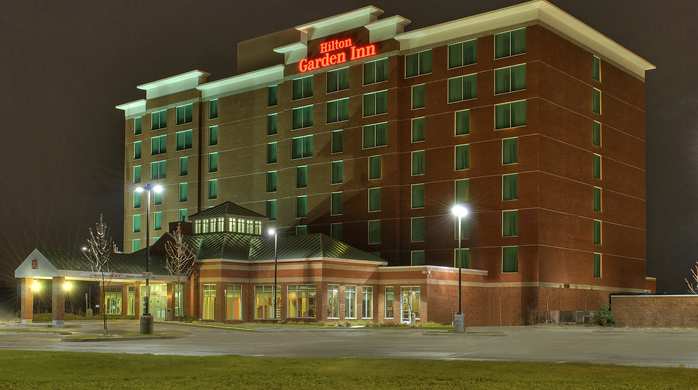 Hotel Reservations
The Hilton Garden Inn Ottawa Airport is hosting our 2016 conference. Located adjacent to the Ottawa MacDonald Cartier International Airport, this hotel features soundproof rooms and Hilton's patented Garden Sleep System® beds are designed to give you an exceptionally restful night's sleep. Complimentary internet access in your room and a 24-hour business center means you can contact loved ones or stay in touch with the office. The hotel also has an complimentary accessible fitness center and pool. 
The hotel also boasts a lobby breakfast and lunch cafe, lobby coffee bar, lounge, and free shuttle service to the airport.

We have negotiated the following special $149/night hotel room (king or two queen beds) rates for our conference attendees (plus 3% destination marketing fee and 13% HST). These rates are valid until September 12, 2016. We recommend attendees book Friday and Saturday nights (Oct 14 and 15) to maximize their conference experience. For those wishing to arrive earlier or stay later, the hotel extended the rate period (Oct 12-16 inclusive).
Call the hotel toll free number 1-866-235-1060 or the hotel directly at 613-288-9001 and ask for group code CNHS. Some accessible rooms are available; please check directly with the hotel.
Check in is 3:00 and check out is at noon. 
To guarantee your room, the hotel requires a credit card to be placed on your reservation.
Additional hotel information is available on their website: Hilton Garden Inn Ottawa Airport
Patients and Friends Gathering
Our Saturday evening Patient and Friends gathering (optional, no-host) starting at approximately 6PM will be held at the Hilton Garden Inn Ottawa Airport restaurant: Garden Grill and Bar. Everyone welcome!
Air Canada and Westjet - Group Discounts 
Both airlines offer discounted travel for conference attendees. Note: Air Canada applies discounts to tickets purchased online only and Westjet applies discounts to tickets purchased over the phone only.
How to book with Air Canada
Air Canada (Official Airline) flight discounts for attendees travelling to Neurovascular Connections. Discounts good up to one week before and one week after the conference. Here is the information you need to book a discounted ticket with Air Canada:
To book a flight with the promotion code, access http://aircanada.com and enter the promotion code in the search panel.
Promotion code: NRZYWGT1

Applicable Rules
The booking is to be made to the following city: Ottawa (YOW)
The travel period begins Saturday, October 8, 2016 and ends Sunday, October 23, 2016.
No discount will apply to Tango and Executive Class lowest bookings for travel within Canada or between Canada and the U.S.
How to book with Westjet
Westjet is happy to confirm the discount code VTPN7WK (Travel Agent web use only promo code: YOW02) for our upcoming Neurovascular Connections conference being held from October 15-16, 2016. Westjet is pleased to offer a 10 per cent discount off of their base fares available at the time of the booking. The discount is valid for WestJet flights into and out of Ottawa.

For details on how to complete a booking with these discount codes, please visit westjet.com/convention-discount.
Book by: October 23, 2016
Travel from: October 8, 2016 to October 23, 2016
Blackout dates: October 6 – 7, 10 – 11, 2016
See you in Ottawa!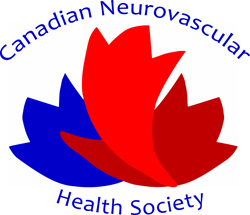 An exciting health educational event is coming to the
Ottawa Airport Hilton Garden Inn on 15-16 October, 2016
Hear research and practitioner specialists outline the latest research and therapies especially useful for people with:
♦ MS ♦ Vascular dementia ♦ Parkinson's ♦ Migraine ♦ TBI
♦ Chronic fatigue / pain ♦ Neurodegenerative symptoms
> Vascular forces driving inflammation and cell damage in our brains
> Latest high definition magnetic resonance imaging research
> The gut-brain axis and fecal microbiota transplants (FMT)
> Neuroplasticity (brain recovery), TBI, and the PoNS device
> Damaging effects of inadequate nutrition, food sensitivities and candida
> Use and application of photomodulation (Low Light Laser Therapy)
PATIENTS & PRACTITIONERS WELCOME ~ Certificate of attendance available for continuing education credits
TICKETS: $125 (incl. buffet lunch and DVD set of all sessions)*
*DVDs may also be purchased separately if you do not attend
Where

Hilton Garden Inn Ottawa Airport
2400 Alert Rd
Ottawa, ON K1V 1S1
Canada

Organizer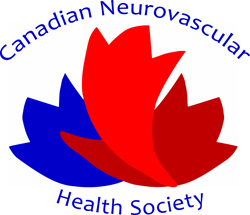 The Canadian Neurovascular Health Society is a registered volunteer driven, non-profit charitable society dedicated to improving the lives of Canadians affected by neurovascular conditions and diseases primarily through support, research and education. Our mandate is to serve as a resource for education and research for individuals with and at risk for neurovascular symptoms, their families and caregivers, government, the public at large, and medical and research communities.
We provide services through three primary methods: Providing Information and Support – to advance the awareness of neurovascular health to health care professionals and to champion neurovascular treatment; Research – to gather knowledge of neurovascular conditions; and Education – delivering educational forums.
We will provide Canadian Charitable receipts for amounts $20.00 and higher.
For further information, please visit us at http://cnhs.ca