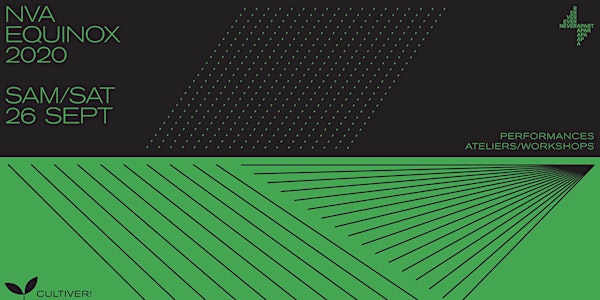 Never Apart Equinox 2020 Festival ► Cultivate / Cultiver
Never Apart is hosting a one-day online festival blending art, music and food, with the theme "Cultivate."
Date and time
Sat, Sep 26, 2020 11:00 AM - 6:00 PM PDT
About this event
[ EN ] CULTIVATE — at the root of the word, we find its meaning in "tilling the land to grow crops." To cultivate also carries notions of care, labour and tending to. Devoting one's attention to something in order to see it grow. Cultivate shares kin with another word: culture. Culture is both a crop and way to speak of human creativity—food from the land and food for the soul. Land and art are thus deeply enmeshed through the practice of cultivating; this is what we explore in the 2020 edition of Equinox.
Known for its previous five editions as a one-day electronic music festival—this year's context of confinement has us branching out, growing roots towards a different source of water: more conversation, more intimate performances and a pause before the autumn season to reflect and honor the harvest of the year, both physical and spiritual.
Online Festival — Free
Full Program details available here.
All events will be streamed live on Never Apart's Facebook page, except for the talk with Adrian Stimson at 6pm EST, which will take place on Zoom. This RSVP gets you access to that talk. The link will be sent a few hours before the event by email.
* By registering you agree to be added to the Never Apart newsletter.
____________________
[ FR ] CULTIVER — à la racine du mot, on trouve son sens dans «labourer la terre pour y faire pousser des cultures». Cultiver comporte aussi des notions de soin, de travail, d'entretien. Consacrer son attention à une chose pour la voir grandir. Cultiver partage aussi une parenté avec un autre mot: la culture. À la fois dans le sens de récolte et de créativité humaine—ce qui nourrit les corps et ce qui nourrit les âmes. La terre et l'art sont ainsi unis par cette double pratique, le fait de cultiver; c'est ce que nous explorons dans l'édition 2020 d'Equinox.
Connu pour ses cinq précédentes éditions comme un festival de musique électronique d'une journée, le contexte de cette année nous pousse à nous ramifier, prendre racine vers une d'autres sources: plus de conversation, des performances plus intimes et une pause avant la saison automnale pour réfléchir et honorer la récolte de l'année, tant physique que spirituelle.
Festival en ligne — Gratuit
Détails et Programme Complet disponible ici.
Tous les événements seront diffusés en direct sur la page Facebook de Never Apart, à l'exception de la discussion avec Adrian Stimson à 18h HNE, présentée sur Zoom. Ce RSVP vous donne accès à cette discussion. Le lien sera envoyé quelques heures avant l'événement par e-mail.
*En vous inscrivant vous acceptez d'être ajouté.e à la liste de diffusion de Never Apart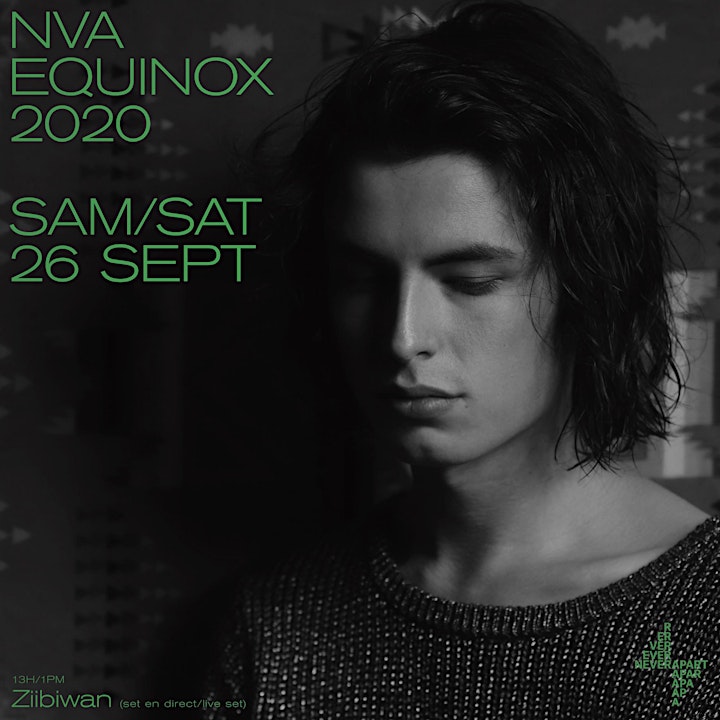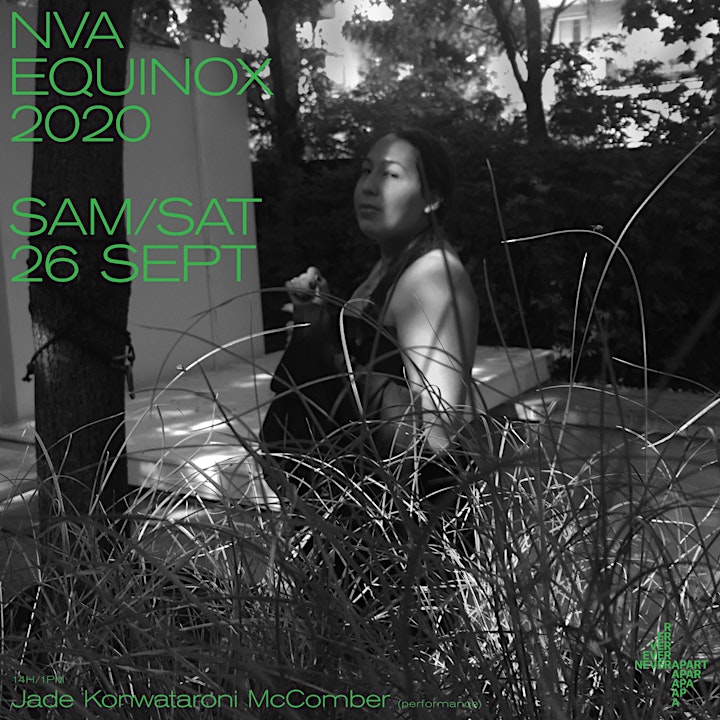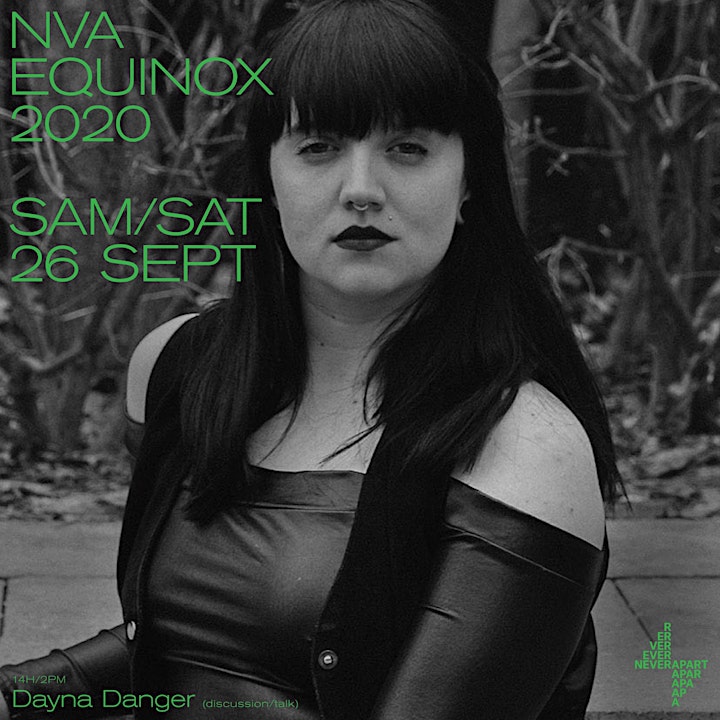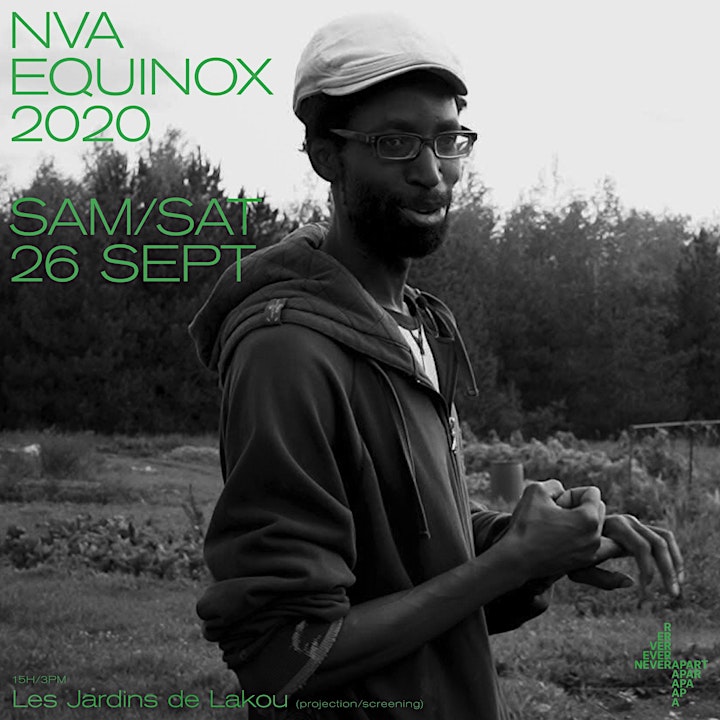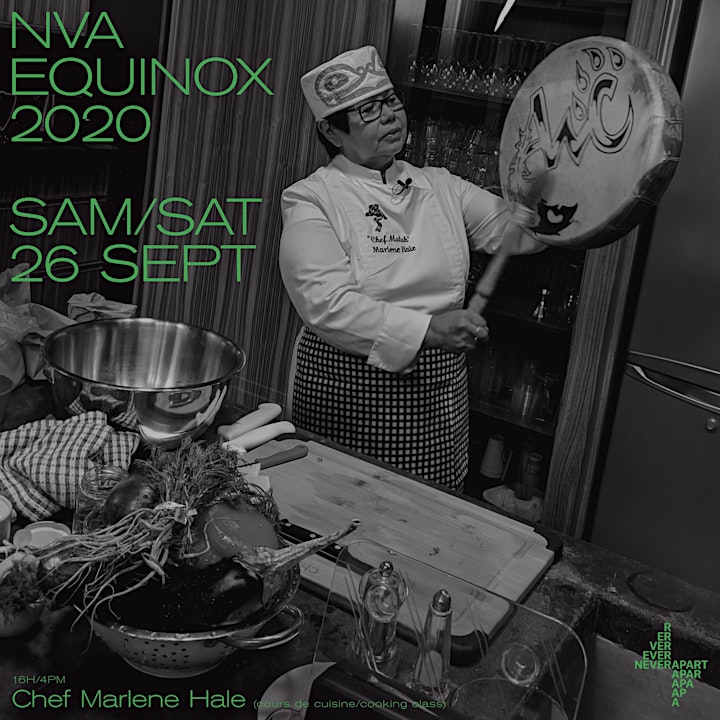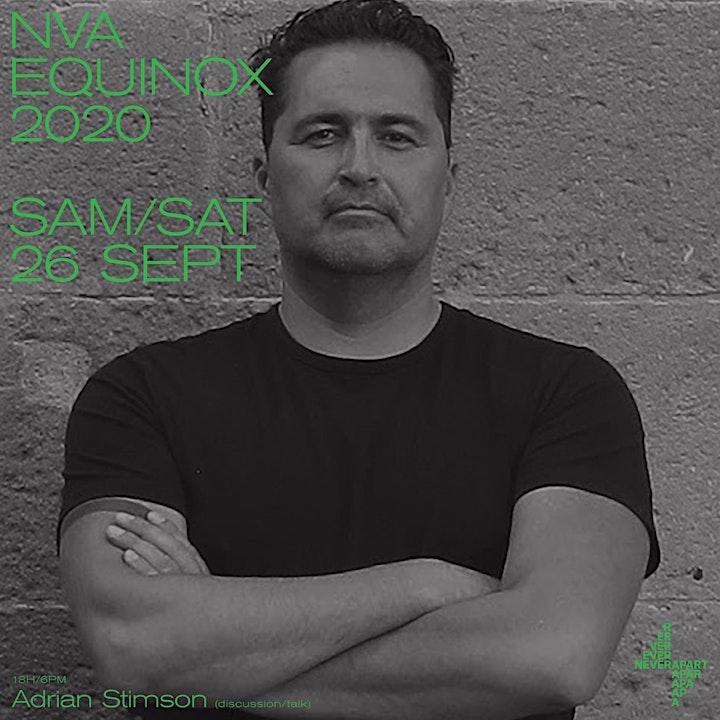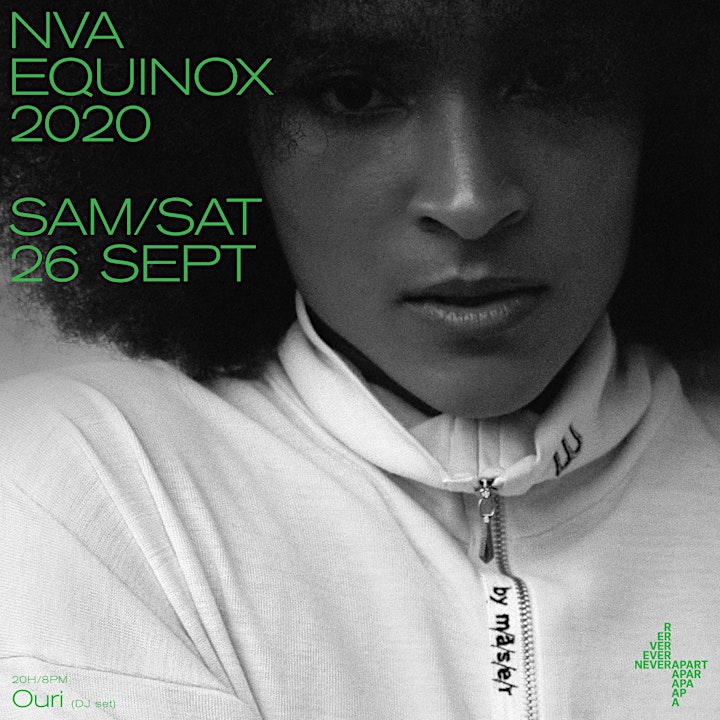 About the organizer
Never Apart is a non-profit organization in Montréal, QC, Canada, determined to bring about social change and spiritual awareness through cultural programming with global reach and impact.