Sales Have Ended
Registrations are closed
Thank you for your interest in this event. Please visit our YouTube channel for a recording of the event: www.youtube.com/user/DalManagement
Sales Have Ended
Registrations are closed
Thank you for your interest in this event. Please visit our YouTube channel for a recording of the event: www.youtube.com/user/DalManagement
Please join us for the inaugural Neville Gilfoy Talk on the Future of Entrepreneurship and Innovation showcasing inspiring business leaders
About this event
Our panelists are thinkers and problem solvers, with the power to innovate in times of rapid change. Their courage to take risks helped launch their inspiring careers, and they are paving the way for future leaders. Kim Brooks, Dean of the Faculty of Management, will lead this engaging conversation with our panelists:
Tom Hickey, CEO, Atlantic Road Construction and Paving Limited
Dennis Campbell, CEO of Ambassatours Gray Line and Murphy's The Cable Wharf
Julia Rivard Dexter, Co-Founder & CEO Eyeread
Matthew Martel, COO, Black Business Initiative
The Neville Gilfoy Talk was established in honour of the late Neville Gilfoy, a Dalhousie alumnus who championed entrepreneurs and whose passion for a prosperous Atlantic region fueled his business efforts.
An influential mentor, teacher, publisher, public speaker and connector, Neville advanced the conversation and the culture of entrepreneurship in Atlantic Canada. He founded Progress Media Group and several magazines, including Progress, Progrès, Halifax Magazine, and Nova Scotia Open to the World, and co-founded Eastern Woods and Waters. Neville's strength was in building and maintaining personal relationships with everyone he met, and his personal philosophy was reflected best in his flagship events: Face 2 Face, the only conference exclusively aimed at entrepreneurs in the region, and the Top 101 awards, celebrating Atlantic Canada's top companies.
The Neville J. Gilfoy Bursary in Entrepreneurship & Innovation fund, was established to provide financial support for Dalhousie business students studying entrepreneurship and innovation.
About Our Panelists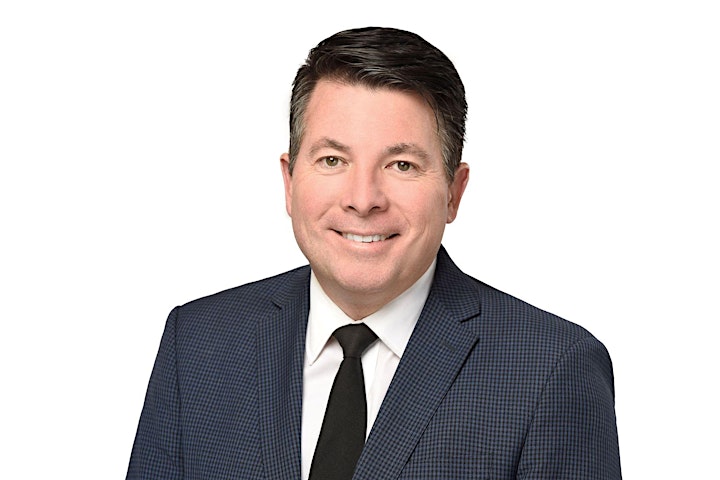 Dennis Campbell, CEO
Ambassatours Gray Line and Murphy's The Cable Wharf
Dennis Campbell, CEO of Ambassatours Gray Line and Murphy's On The Water, began his career at 7 years of age, when he realized on a bus tour that 'little old ladies have a lot of money'. Dennis began tour guiding at 15, started a tour company at age 17, a publishing company at 19 and a bus company at 21. Dennis' tenacity with contacting the major Cruise Line executives in the early years, has positioned the company today, as the largest shore excursion operators in Atlantic Canada working with all the major Cruise Lines. The company now employs + 400 staff, has a fleet of over 5 sightseeing vessels, 6 Harbour Hopper amphibious vehicles, 4 gift shops and operates Halifax waterfront's largest restaurant, bar and patio. Ambassatours Gray Line is one of the largest land & water sightseeing companies in Canada with 4 locations in Atlantic Canada and as well as recently adding Gray Line Niagara Falls Ontario.
Thomas Joseph Hickey, CEO Atlantic Road Construction and Paving Limited
Tom Hickey is a native of Glace Bay, Cape Breton and is the CEO of Atlantic Road Construction and Paving Limited. He has founded 23 companies in a career that started when he was 16 and launched a car-cleaning outfit while he was in high school. After studying engineering, he launched Frontline Safety in 1994 at the age of 25. He grew it, sold it to a public company and later came back to buy and sell the public company in 2012. A main focus for his business ventures has been international projects in the oil, gas, and construction industries. As CEO of Atlantic Road Construction and Paving, Mr. Hickey has employed between up to 170 people. In an interview with Atlantic Business Magazine Mr. Hickey revealed that he enjoys learning about new businesses and recognizes that as one of his major strengths. In May 2019, Thomas Hickey was inducted into Atlantic Business Magazine's Hall of Fame for being named a Top 50 CEO five times. Along with Mr. Hickey's business ventures, he has been very involved in several charities, including the Canadian Diabetes Association and coaching his two daughters in competitive hockey.
Thomas Hickey graduated from Dalhousie University in 1994 with a bachelor's degree in Civil Engineering.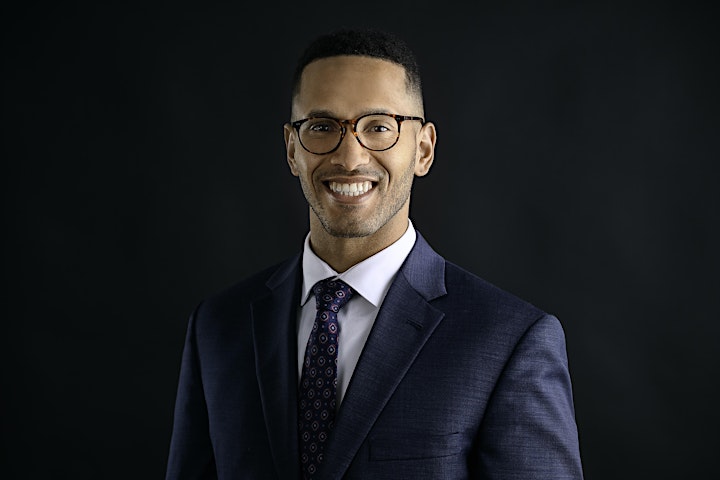 Matthew J. Martel, Chief Operating Officer
Black Business Initiative
A Certified Project Manager who believes in a 'people-first' approach to business, Matthew James Martel is the Chief Operating Officer at the Black Business Initiative (BBI). He was born in Cape Breton, moving to Halifax to obtain a Bachelor's degree in Management (2014) from Dalhousie University, followed by a Master's degree in Technology, Entrepreneurship, and Innovation from the Sobey School of Business. A serial entrepreneur, Matthew also has an extensive background in leadership, Human Resources, change management, and strategic planning. Prior to welcoming the opportunity at BBI, he previously held roles at the Halifax Regional Municipality, Knightsbridge Robertson Surrette, and also served on the Fusion Halifax Board as the Director of Entrepreneurship.
With an aptitude for strategic thinking and solving complex problems, Matthew enjoys working with groups to troubleshoot challenging issues; he leverages these skills to support his team and organization. Matthew's ability to observe and to understand the contributions of different facets of a company allows him to effectively work with individuals and teams to innovate organizational processes.
Matthew is passionate about Canadian entrepreneurship, especially in working to foster and grow minority-led enterprises. He resonates with the saying that, "One moment can change a day, one day can change a life, and one life can change the world." Matthew is proud that in his current profession, he can use his expertise to have a positive social and economic impact on the African Nova Scotian entrepreneurial experience and the Black business community.
Matthew considers pursuing a Doctorate degree and further certifications, such as the Institute of Corporate Directors Designation, in the future. When he is not in the office, Matthew is an avid camper who enjoys being outdoors and surrounded by nature, which gives him the opportunity to practice mindfulness and gratitude.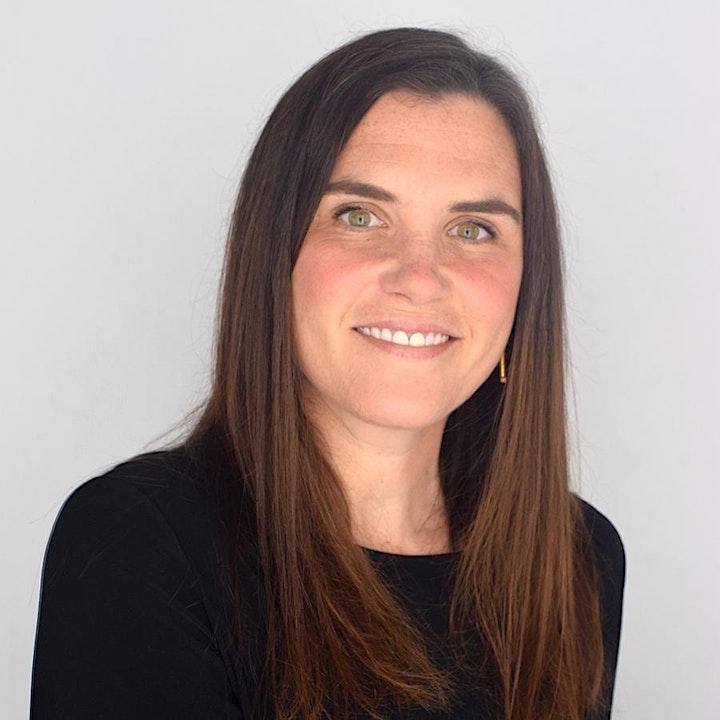 Julia Rivard Dexter, CEO
Eyeread
Julia Rivard Dexter is an innovative tech entrepreneur, one of the top 50 Canadian women in STEM, Olympian and mother of 4. Julia is CEO of Eyeread, a hyper-engaging game platform improving literacy worldwide. She is also a former Olympian who competed in the 2000 Summer Olympics in Sydney, Australia as a member of the Canadian Canoe Kayak team. Julia has lead several successful technology ventures, including as CEO of SheepDogInc.ca, Google's first North American premier Apps partner. Her latest venture is as Co-Founder and CEO of Squiggle Park which aims to improve literacy rates for children worldwide. Squiggle Park was chosen as a Google for Entrepreneurs company. Since launching in October 2016, Squiggle Park has grown to be used in over 12,000 schools. For her volunteer work, Julia was honoured with the Queen's Diamond Jubilee Medal in 2014 that same year she was the runner up for the E&Y Entrepreneur of the Year. In 2015 Julia was awarded the BMO Global Growth and Innovation Award. In 2018 Julia was recognized as one of Canada's Inspiring 50 Women in STEM presented by the Embassy of the Kingdom of the Netherlands in Canada with the support of the Senate of Canada. Aside from doing the work she adores helping kids be motivated to learn, she spends all her extra time with her 4 super cool kids and #1 husband.
Organizer of Neville Gilfoy Talk