New Beginnings Online Drop-In Bereavement Support Session
About this event
Share discussions with others in a welcoming, non-judgmental online forum.
Topic: Autumn: "What will fall into and out of your grief?"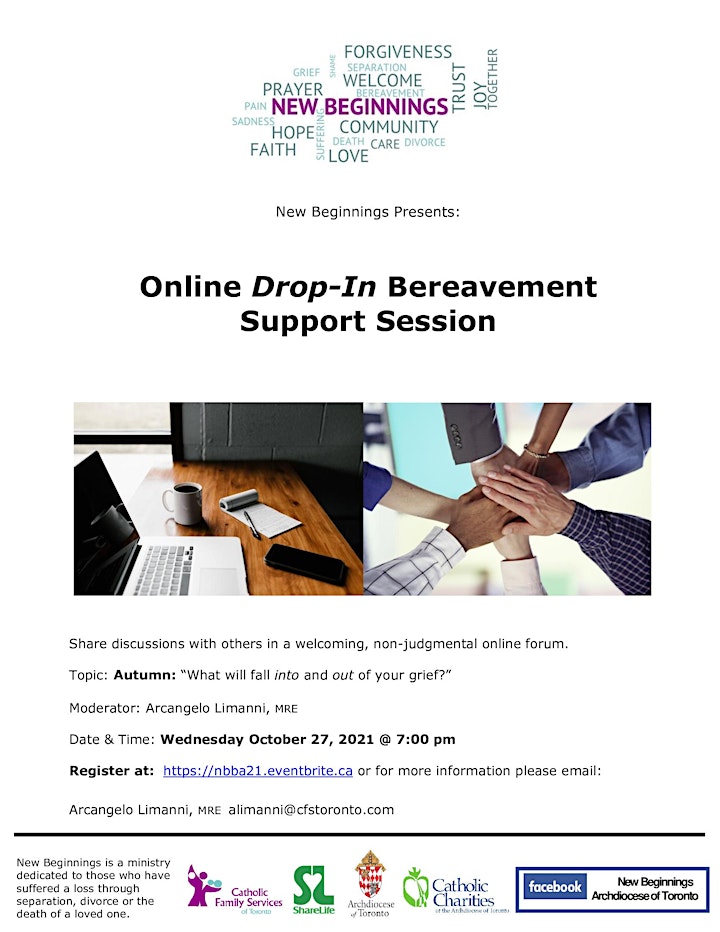 Organizer of New Beginnings Online Drop-In Bereavement Support Session
Arcangelo Limanni is a graduate from the University of St. Michael's College at the University of Toronto.  He completed his theology degree with a Master of  Religious Education.  He has a special passion for grievers and has personal experience in the area of: bereavement, separation/divorce and other unrecognized loss.  Through his own experiences and outreach, Arcangelo approaches grief and loss through enthusiasm, empathy and  education.  He gives back to the grieving through support group facilitation, public speaking and community engagement.