New Beginnings Online Seminar: Annulments 101
About this event
Keynote Speaker: Fr. Alex Laschuk, JCD, Ph.D.
Learn about the Catholic Marriage Tribunal, the annulment process and the Declaration of Nullity.
When the world around you says "just ignore"... New Beginnings says "take the time to explore". If society only gives you apathy... New Beginnings offers you instead empathy. Therefore, don't isolate, choose instead to congregate. For we are called not to stigmatize and penalize, but rather to recognize and re-organize. Remember… WE belong to a church that NEVER stops welcoming us… precisely because, we believe in a God of JUSTICE, MERCY and of 2nd chances!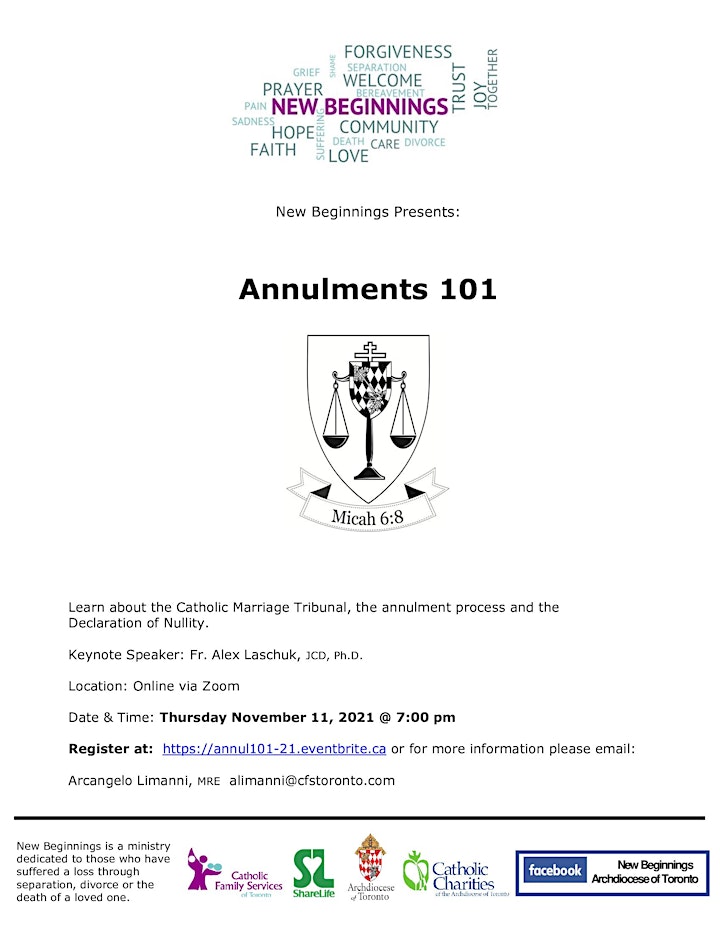 Organizer of New Beginnings Online Seminar: Annulments 101
Arcangelo Limanni is a graduate from the University of St. Michael's College at the University of Toronto.  He completed his theology degree with a Master of  Religious Education.  He has a special passion for grievers and has personal experience in the area of: bereavement, separation/divorce and other unrecognized loss.  Through his own experiences and outreach, Arcangelo approaches grief and loss through enthusiasm, empathy and  education.  He gives back to the grieving through support group facilitation, public speaking and community engagement.