About this Event
June 18th 8:00am-6:00pm
K.C. Irving Regional Centre, Eddy Rink Surface
14 Sean Couturier Avenue
Bathurst, NB, E2A 6X2
L'infomation française suit.
Attendees will learn about the latest tools, opportunities, and services available to help their companies grow and increase profitability, with a focus on business trends and what it takes to succeed in a rapidly changing global economy. Two keynote speakers, Pierre Battah and Roch Chiasson will be speaking at this event, as well as many others in the Knowledge Forums.
Be part of interactive discussions, listen to highly-experienced, motivating speakers and benefit from first-hand knowledge and resources to help you advance and succeed in your industry.
Attendees will have an opportunity to meet with economic development partners to discuss their growth plans and potential support available. Set up one-on-one business meetings with organization representatives through the NB Business Growth Summit mobile app.
Doors open at 8am and first session starts at 8:30am.
We will take care of you: meals will be provided, free parking, free Wi-Fi.
This is a device friendly event. Please bring your smart phone or tablet. Details on our event App will be shared with all registrants.
This is the first of six New Brunswick events. Future events will also be held in Moncton, Saint John, Fredericton, Edmundston and Caraquet in the fall of 2019. Dates will be announced soon.
L'infomation française suit.
Le 18 juin, 2019 8 h - 18 h
Centre régional de K.C. Irving, La Patinoire Eddy
14, rue Sean Couturier
Bathurst, NB, E2A 6X2
L'Association des CBDC du Nouveau-Brunswick invite les entrepreneurs à participer au Sommet sur la croissance des entreprises du Nouveau-Brunswick 2019!
Les participants et participantes découvriront les derniers outils, les possibilités et les services qui aideront leur entreprise à grandir et à accroître leurs rentabilité. Le sommet mettra l'accent sur les tendances commerciales et ce qu'il faut pour réussir dans une économie mondiale en mutation rapide. Deux conférenciers, Pierre Battah et Roch Chiasson prendront la parole, avec plusieurs autres dans le cadre de forums de connsaissance.
Participez à des discussions interactives en groupe, écoutez des conférenciers chevronnés et motivants, et profitez de connaissances et de ressources directes pour vous aider à progresser et à réussir dans votre industrie.
Les participants et participantes auront l'occasion de rencontrer les partenaires de développement économique pour discuter de leurs plans de croissance, et de l'aide disponible. Vous pourrez même planifier à partir d'une application mobile une rencontre individuelle d'affaires avec l'un ou l'autres des représentants d'organismes présents lors du Sommet sur la croissance.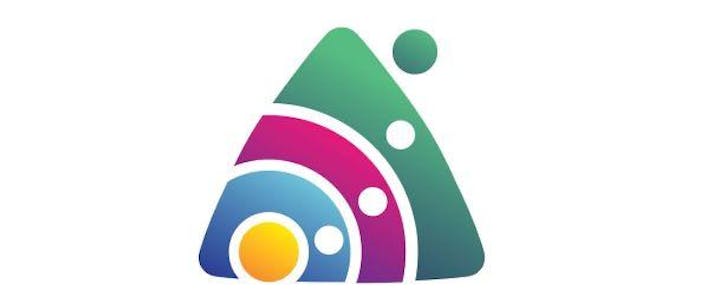 This event is being organized by the Atlantic Canada Opportunities Agency, Opportunities NB, the Business Development Bank of Canada and the Department of Post-Secondary Education, Training and Labour.
-------------------------------------------------------------------
Événement organisé par l'Agence de promotion économique du Canada atlantique, Opportunités NB, la Banque de développement du Canada et le ministère de l'Éducation postsecondaire, de la Formation et du Travail.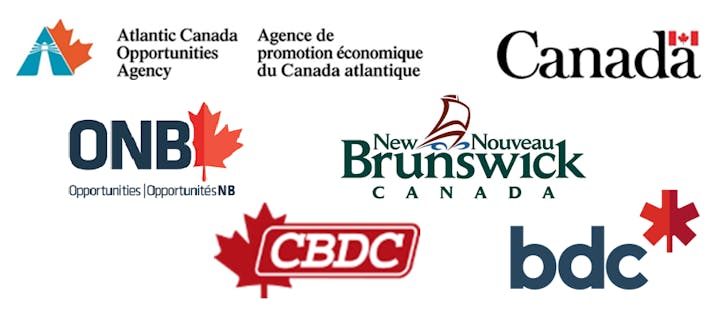 Other Affiliated Supporters:
Government of New Brunswick through:
The department of Agriculture, Aquaculture and Fisheries
The Government of Canada through:
Canada Business
The National Research Council Canada
Global Affairs Canada
Agriculture and Agri-Food Canada
Natural Sciences and Engineering Research Council of Canada
Department of Fisheries and Oceans
Export Development Canada
Statistics Canada
Autres Partenaires de Soutien:
Le gouvernement du Nouveau-Brunswick par l'entremise:
du ministère de l'Agriculture, de l'Aquaculture et des Pêches
Le gouvernement du Canada par l'entremise:
d'Entreprises Canada
du Conseil national de recherches du Canada
d'Affaires mondiales Canada
d'Agriculture et Agroalimentaire Canada
du Conseil de recherches en sciences naturelles et en génie du Canada
du ministère des Pêches et Océans
d'Exportation et développement
de Statistique Canada