| | |
| --- | --- |
| New Discoveries New Beginnings conference DVD set | |
Event Details
On Saturday, September 10, 2011, the National CCSVI Society (NCS) hosted a Canadian CCSVI Forum at the Mary Winspear Centre (http://www.marywinspear.ca/) in Sidney, BC. Chronic cerebrospinal venous insufficiency (CCSVI), a condition named by Italian vascular surgeon Dr. Paolo Zamboni, is more prevalent in those who have been diagnosed with MS. With CCSVI, the veins in the neck and chest are narrowed and therefore fail to allow blood to drain properly from the brain and spinal cord. A Canadian society formed in 2010, NCS will put Victoria on centre stage with New Discoveries, New Beginnings – its premiere CCSVI research and education event for the MS and CCSVI patient communities and the community at large. Leading Canadian researchers and physicians presented over four hours of medical research and patient education on how CCSVI is emerging as new vascular disorder linked to many poorly understood diseases, followed by a banquet dinner and silent auction.
Dr. Mark Haacke gave the keynote address. Other presenters included Dr. Bill Code, Dr. David Williams, Dr. Sandy McDonald, Dr. Joseph Hewett, Dr. Diana Driscoll, Dr. Raj Attariwala, Dr. Bernie Juurlink and Dr. Michael Arata. Prominent CCSVI federal advocate and Canadian MP, Dr. Kirsty Duncan, was one of our featured dinner speakers.
Conference attendees can purchase an electronic copy of the New Discoveries New Beginnings conference proceedings with both the afternoon and evening sessions for their personal use at a substantial discount. This is a great way to review the knowledge shared at the conference.
Simple venous angioplasty treatment for CCSVI has shown promising results to treat symptoms for some major neurodegenerative disorders. MS is just one on a large and growing list of conditions showing association with CCSVI, including Parkinson's, ALS, Alzheimer's, and Dementia.
With awareness of CCSVI growing exponentially in Canada, the public's need for accurate and current information regarding research is paramount. Corporate and personal event sponsorship options are available to fund this growing need for CCSVI education and research in Canada. NCS is looking to Canada's major employers to help deliver this information to its employees, employee families, and the public at large by sponsoring, attending, donating auctionable goods and services, and promoting this Canadian CCSVI forum.
NOTE: These electronic images were captured in English only. There are no foreign language subtitles.
Organizer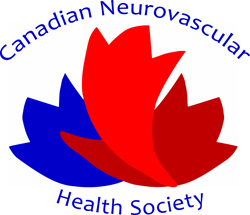 The Canadian Neurovascular Health Society is a registered volunteer driven, non-profit charitable society dedicated to improving the lives of Canadians affected by neurovascular conditions and diseases primarily through support, research and education. Our mandate is to serve as a resource for education and research for individuals with and at risk for neurovascular symptoms, their families and caregivers, government, the public at large, and medical and research communities.
We provide services through three primary methods: Providing Information and Support – to advance the awareness of neurovascular health to health care professionals and to champion neurovascular treatment; Research – to gather knowledge of neurovascular conditions; and Education – delivering educational forums.
We will provide Canadian Charitable receipts for amounts $20.00 and higher.
For further information, please visit us at http://cnhs.ca