New Hyper Converged Offerings and Strategy with Hewlett Packard Enterprise
Description
About our Topic:
Come with curiosity! We will give an overview of the new Hewlett Packard Enterprise, a summary of our Hyper Converged offerings and strategy as well as show how it fits into our overall Hybrid IT Strategy.


Special Event Note:
Be sure to renew your CIC Membership before December 31 2016 to lock-in current rates through to December 2017!
Event Details:
Date: Tuesday, November 15, 2016
Time: 6:00 PM - 8:00 PM (presentation begins at 6:30 PM)
Place: Bankers Hall Auditorium (Lower Level - 315 8 Ave SW)
Cost: Guests & Future CIC Members: $25.00*
New Regular Members (joining Nov 2016): $10.00
New Student Mbrs w/ ID (joining Nov 2016): $4.00
Renewing Members (by Dec 31 2016): $65.00**
Renewing Members (after Jan 1 2017): $120.00
Renewing Student Mbrs (anytime): $24.00
Current CIC Members: FREE
Payment: Visa/MasterCard via Eventbrite (Note: S/C & Eventbrite fees apply)
Interac e-Transfer
Cash/Cheque at the door.
* Guest fees for members joining within 30 days of attending are applied to membership dues.
** Current members: Renew your CIC membership by Dec 31 2016 to lock-in current rates through Dec 31 2017!
Note: Light food and refreshments are provided for attendees.


About our Presenter: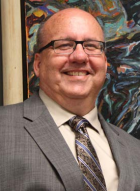 Jason Walters:
Jason Walters is a Director with the Presales and Solution Architect Group at HPE Canada. Jason manages HPE's Solution Architects in Western Canada focused on Cloud, Converged Infrastructure, Hyper Converged Solutions, Industry Standard Servers and Storage. He joined HPE in 2010 as a Solution Architect focused on Business Critical Servers. Other roles at HPE include being a Portfolio SA and an Enterprise Architect.
Prior to HPE Jason spent 13 years at Sun Microsystems in several different roles, starting in Systems Engineering, then moved to a Sales Role and several positions in Crisis Management.
With over 25 years in the IT Industry he has a solid record of managing IT relationships with major Canadian companies. He possesses a unique skill set that combines technology savvy and the ability to use it decisively in challenging business situations.
Jason is based in Calgary Alberta where he lives with this Wife and 4 children.
About our Sponsors:
Q9 – Venue
For almost two decades we've been Canada's leading provider of outsourced data centre services. Whether you need rapidly scalable infrastructure, or peace of mind from the latest network threats, our experts can help your business meet the challenges of an ever-changing IT landscape. Your mission-critical applications deserve best-in-class service. If you're looking for rock solid data centre infrastructure and exceptional service quality – it's time we talked.
True North Group Inc – Various
True North Group Inc. provides exclusively Canadian integrated cloud, managed IT and security services as well as professional IT consulting to small and mid-market enterprises. True North Group has provided door prizes at many events as well as contributions toward CIC's operational funding.
Microsoft – Office 365 + Operational Funding
Microsoft supplies the Calgary IT Pro Community Association with a free 25-seat Office 365 E3 subscription for the leadership team and committees. As well, Microsoft has agreed to fund a portion of CIC's operating expenses for 2016.
iTech - Platinum Sponsor
iTech is Canada's leading portfolio of IT technology conferences and exhibitions focusing on Infrastructure, Cloud, Security, Data Centre, Virtualization & Mobility.
At iTech you will have the opportunity to; discover new cutting edge products & services, network & meet new people in the industry, stay up-to-date on the latest technology trends, see technology in action through live demonstrations, attend conference seminar sessions, research information to enhance your IT strategy, enjoy this Local event right in your backyard!