Event Information
Refund Policy
Contact the organizer to request a refund.
Eventbrite's fee is nonrefundable.
Come together in sacred ceremony from the comfort of your home to set intentions and spark inspiration as we move into a new lunar cycle.
About this Event

ACCESSIBILITY: Live streaming subtitles are provided and there will be a transcript available with the replay.
Ceremonial Grade Cacao is a sacred and gentle plant medicine that grows within 20 degrees north and south of the equator, all around the world. This is not your store-bought cocoa powder! This is a whole food with a single ingredient, which energetically supports you on your journeys within.
It is made from the seeds of the fruit of the cacao tree (Theobroma Cacao), and it is truly a superfood; with its relatively high levels of theobromine, magnesium, antioxidants, and love associated chemicals such as phenylethylamine & anandamide, it is truly a "food for the heart".
Because cacao works directly with your Anāhata (hearth chakra), it is known as the sacred plant medicine to open your heart. It is known as a teacher plant and a powerful guide for inner work. There are many health benefits to cacao but more than that there are spiritual benefits.
Cacao has its own consciousness and we develop a relationship with it as we get to know it better and better. The modern form of cacao ceremony centers around drinking a rich cacao beverage to bring on its psychoactive effects. When we do, it's energy blends with our own to support us in a myriad of ways.
Peel back the layers of your boundless self with meditation, ritual and self inquiry, in this beautiful space of group consciousness. Practices are inspired by the cosmic energy, and weave together tools of yoga including but not limited to the breath, movement, and meditation.
Please come to ceremony with your Cacao prepared; you may choose to have it in a thermos so that it stays warm while we open sacred space.
Click here for preparation directions and further inspiration!
This event is included in the From The Hearth Collective membership tiers!
The drop-in rate for this event is $15.00, or you can join the Collective for as low as $19.00 per month, giving you access to the next four events over the lunar cycle (save 68%)!
Maintain the membership for as long (or short) as you want; invest in yourself and join the Collective today!
Click here to join the From the Hearth Collective; save the EventBrite fees and earn points for your purchase!
Click here to purchase a drop-in rate ticket; save the EventBrite fees and earn points for your purchase!
Click here to purchase Ceremonial Grade Cacao for this event.
10% of every purchase you make through From The Hearth goes towards paying reparations to oppressed communities and supporting mutual aid projects.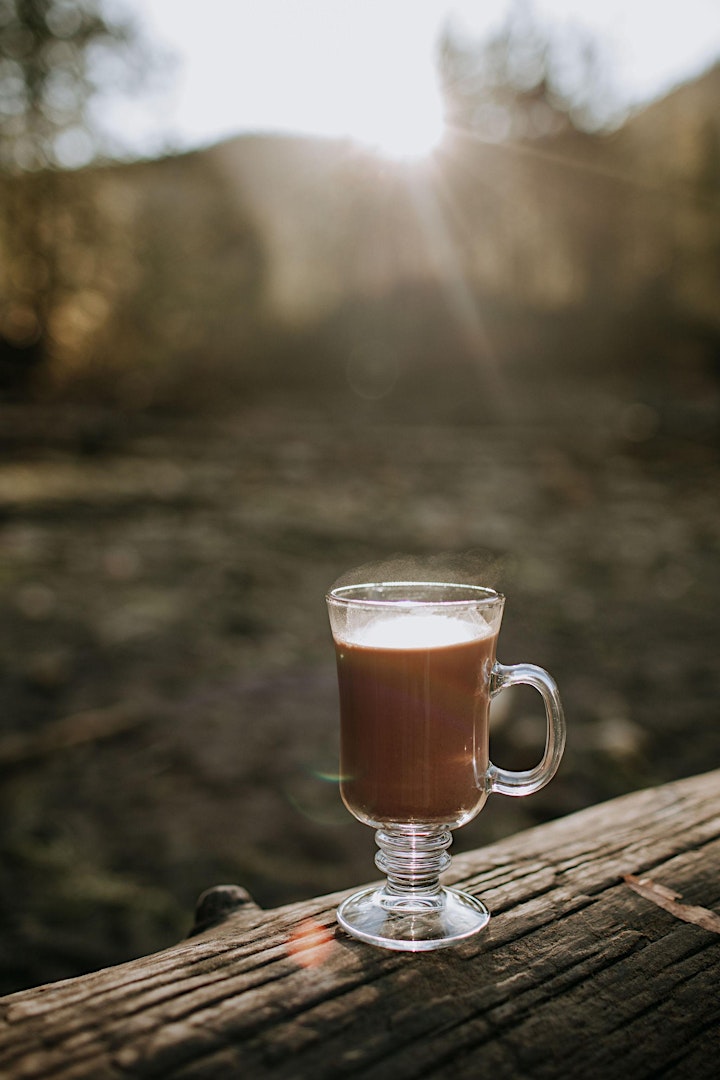 Symptoms and Contraindications:
Before consuming cacao, be sure to understand it's contraindications and what to expect in working with it. Cacao is a plant medicine. Like any potent medicine, it is important to be mindful in its use. If in doubt about any serious contraindications, check with your doctor about how a higher dose of cacao might interact with medications or medical conditions.
In most cases, there are no concerns to be aware of. The pieces listed below are mainly a concern in higher doses, like when we use a full ceremonial dosage (1.5-2oz +). In these cases, the combination of potent cacao and a higher dose warrants some additional mindfulness.
To be clear, if you have not already been sitting with cacao and building a tolerance, I recommend starting with a lower dose (i.e. 0.5-0.8oz) and working your way up. Read more about this here.
Cacao is a strong bitter and stimulant, so there are some side effects to be aware of, as well as certain specific contra-indications.
Since cacao is consumed in higher doses in ceremony, people might experience symptoms such as light-headedness, sweaty palms, headache or nausea. Simply slow down, drink water and practice self-care as needed until symptoms subside. Cacao is also mildly laxative in higher doses. In some cases, cacao can also stimulant detox symptoms. If this happens, take it as a blessing and drink plenty of water as your body lets go of whatever it didn't like. This will likely be accentuated for people on a raw diet or who are fasting. Go with lower doses in this case.
Cacao works with your heart and your mind, so if you are taking any medications for heart and/or mental health, it is important to consider the interactions that these two medicines might have with one another. For example:
MAOI based anti-depressants are contraindicated with the tyramine in chocolate, so a larger dose of cacao is not recommended. Side effects could include more serious headache and nausea, so make sure to check medications first.
Additionally, there has been some concern with larger doses of cacao and SSRI type anti-depressants, because of the MAOI's in cacao. Specifically, the tryptophan, a type of MAOI which is a pre-cursor to serotonin has been cited by some as a possible contraindication. The research about this interaction is minimal, however, to be on the safe side, for those on SSRI's, we suggest consulting with your doctor and/or pharmacist regarding higher doses of cacao and to consider starting with low doses.
If you are pregnant or breastfeeding, like with coffee or tea, it is important to reduce the intake of stimulating foods. The theobromine in cacao, which is very similar to caffeine, has a stimulating effect. Thus, we recommend using lower dosages (ex. a maximum of 1oz in a ceremonial drink).
Pure cacao can be fatal to dogs (and possibly horses and parrots) so be sure to keep it away from pets.
If any symptoms do present, drink lots of water, get some rest and it will pass.
This information is provided by Heartblood Cacao!
Date and Time
Location
Refund Policy
Contact the organizer to request a refund.
Eventbrite's fee is nonrefundable.