Description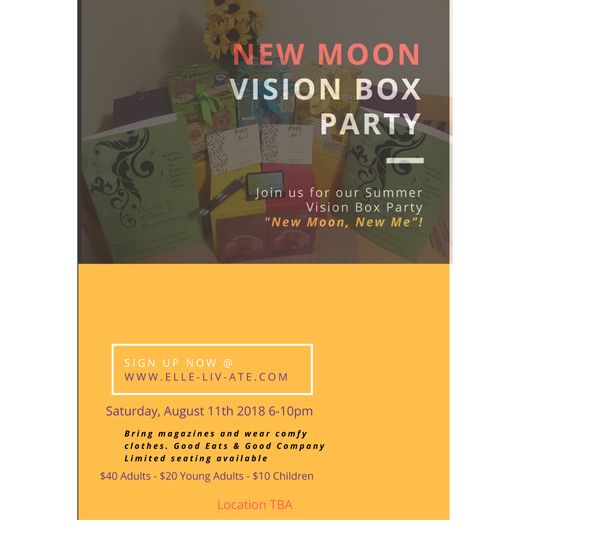 The Greatest Summer Ever
Ready to venture outside of the familiar and try something new?
Or maybe you just want a fresh start?
If you are looking to spend some quality time with your children before they go back to school?
Seeking an evening of ambiance to host the perfect 'girls' night out'?
Or sleuthing a creative way to establish authentic bonds with Co-Workers before summer is over?
Let ELV8 create that space for you.
Come relax, decompress, become receptive and align to your greatest goodness, as you nurture your inner child!
Register today and be entered into a draw to win an ELV8 T-SHIRT
*Winner will be announced at our next Vision Box Party.