Description
Join us at the Transportation Forum, a full day of learning and sharing hosted by the City of New Westminster and sponsored by TransLink. This forum is hosted at Anvil Centre, which is right across the street from New Westminster SkyTrain Station! Leave your car at home and take transit!
---
Practitioner Professional Development
From 10-5, transportation practitioners in the public and private sectors are invited to enjoy a free, day-long forum featuring Robin Chase, winner of the 2017 Urban Land Institute JC Nichols prize for visionary in Urban Development.
Keynote is from 10am to 11am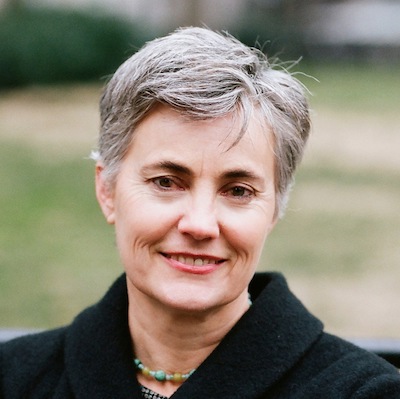 Robin Chase is a transportation entrepreneur. She is co-founder and former CEO of Zipcar, the largest carsharing company in the world; as well as co-founder of Veniam, a network company that moves terabytes of data between vehicles and the cloud.
The day's sessions will include discussions and workshops on:
11am to 12:30pm: Open Data 101 and Data in Your Community:
Moderated by: Teresa O'Reilly, Manager of System Analytics, TransLink
Panelists:
Jacque Killawee, City of New Westminster
Shari Wallace, CIO, City of Burnaby
Stefanie Ratjen, Lawyer, Young Anderson
LUNCH
1:30PM to 3:00PM: Electric Vehicles and Charging Infrastructure:
Moderated by Eve Hou, Air Quality Planner, Metro Vancouver
Panelists:
Stephanie Medeiros, Head of EV Charging Infrastructure - Canada, ABB
Brendan McEwen, Sustainability Manager, City of Richmond
Clay Howey, Research Associate, Smart Microgrid Applied Research Team, BCIT
Karen New, Director of Information Systems and Business Intelligence, Modo Car Coop
BREAK
3:15PM to 4:00PM: Autonomous Vehicles: A Fireside Chat
with Robin Chase and Andrew McCurran, Director of Strategic Planning and Policy, TransLink
4:00PM to 5:00PM: Live Drawing and Summary of the Day
A reception follows from 5:30-6:30-pm.
---
Mobility Pricing Independent Commission
Then in the evening, we invite the day's attendees and the public to join the It's Time Team to learn more about the Mobility Pricing Independent Commission phase 1 research and engagement findings and participate in the phase 2 engagement process. Come see the proposed approaches and how those who live, work, and go to school in Metro Vancouver might be impacted depending on the principles associated with each approach. In Phase 1 we heard from over 6,000 people, your feedback will play an important role in shaping the future of Metro Vancouver's transportation.
We will also be hosting a panel moderated by Mayor Jonathan Coté, featuring speakers on the topic of mobility pricing. The panelists includes:
Joy MacPhail, Vice Chair of the Independent Commission on Mobility Pricing and Chair of the Insurance Corporation of BC.
Joy MacPhail was born in Hamilton, Ontario. She graduated from the University of Western Ontario with a B.A. in Economics and then attended the London School of Economics in England. She graduated from the LSE in 1978 with a Diploma in Trade Union/Industrial Relations Studies. For the next 13 years, Joy worked as an economist and negotiator in the union movement in Ontario and British Columbia. In 1991 Ms. MacPhail was successful in her first attempt at electoral politics when she was elected as the Member of the Legislative Assembly (MLA) for Vancouver-Hastings in British Columbia. She was re-elected in 1996 and 2001, before retiring from politics in 2005. During her political career she held many significant portfolios: Deputy Premier, Minister of Finance, Minister of Health, Minister of Education, Government House Leader, and Leader of the Opposition, among others. Joy MacPhail is an owner (with her husband) of OUTtv, the world's longest airing and most successful Gay and Lesbian TV network. MacPhail is Chair of the Grant Selection Committee of Face the World Charitable Foundation and is Vice-Chair of the Board of Trustees of Adler University in Chicago. She completed her terms as director of Delta Hotels Ltd.and Silverbirch Hotels and Resorts Ltd. in September 2014
Brent Toderian, Urbanist, Owner and Consultant, TODERIAN UrbanWORKS
Brent Toderian is a nationally and internationally respected practitioner and thought-leader with over 25 years of experience in advanced urbanism, city planning and urban design. In recent years he has advised and collaborated with cities, agencies and best-practice developers around the world, including the cities of Auckland, Brisbane, Buenos Aires, Copenhagen, Gold Coast, Groningen, Helsinki, Medellin, New York, Oslo, Perth, Rotterdam, and Sydney, and in Canada the cities of Abbotsford, Burlington, Calgary, Edmonton, Halifax, London, New Westminster, North Vancouver, Ottawa, Regina, Surrey, and Vancouver. A passionate practitioner and advocate for creative, vibrant city-building, Brent is the founding President of the Council for Canadian Urbanism (CanU), Canada's only regular radio columnist on "City-Making" with CBC Radio, a member of ULI BC's Advisory Board and many other bodies related to cities, and a regular writer with the Huffington Post, Planetizen, CityLab and SPACING. He is a highly sought-after international speaker, teacher and thought-leader on cities and issues of advanced urbanism.
Marc Lee, Senior Economist, Canadian Centre for Policy Alternatives
Marc Lee researches and writes on a variety of economic and social policy issues for the CCPA's BC and National Offices. In addition to tracking federal and provincial budgets and economic trends, Marc has published on a wide range of topics from poverty and inequality to globalization and international trade to public services and regulation. He is the Director of the Climate Justice Project, which looks at climate change and energy policies in BC and nationally, integrated with social justice. Marc was "classically trained," with an MA in Economics from Simon Fraser University and a BA in Economics from the University of Western Ontario. But most of the time he argues against the conventional wisdom in economics and policy debates. He is a past Vice Chair of the Vancouver City Planning Commission. Prior to joining the CCPA, Marc was engaged in popular economics education through RAIN, a partnership with his spouse. Marc also worked for the federal government in the mid-1990s as an economist in the Information and Communications Technology branch of Industry Canada.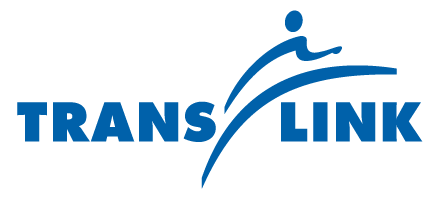 The City of New Westminster makes the Eventbrite services available to you in a voluntary capacity. Please note that any personal information that you disclose to Eventbrite is stored on servers located in the United States and as such is subjected to U.S. Law. If you choose to use this service, your personal information will be used to track event registration and send you event reminders for City events you registered for. You may wish to review the Eventbrite privacy policy for more information before using this service. The City has the authority to collect personal information under Section 26(c) of the Freedom of Information and Privacy Act. By registering for a City of New Westminster event on Eventbrite you are consenting to the collection of your personal information in this manner and for the purposes described above and to it being stored and accessed outside Canada. Should you have any questions about the collection, use or disclosure of this personal information please contact Ruby Campbell, Intergovernmental and Community Partnerships Manager, 511 Royal Avenue, New Westminster, V3L 1H9, 604-515-3821, privacycomplaints@newwestcity.ca.